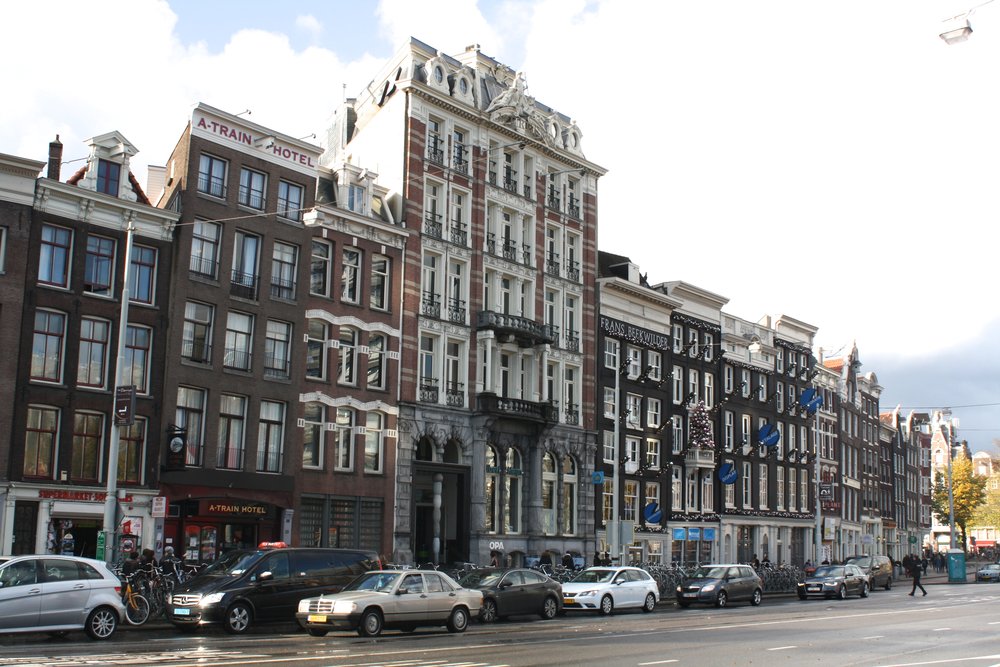 The first Friday of November, I boarded an afternoon KLM (great service on this airline, BTW) flight to Amsterdam. Once my plane arrived, I took a train to my hotel… which turned out to be a hostel. I (nervously) dropped my stuff off in my room, where three guys were already staying, before heading out into the city.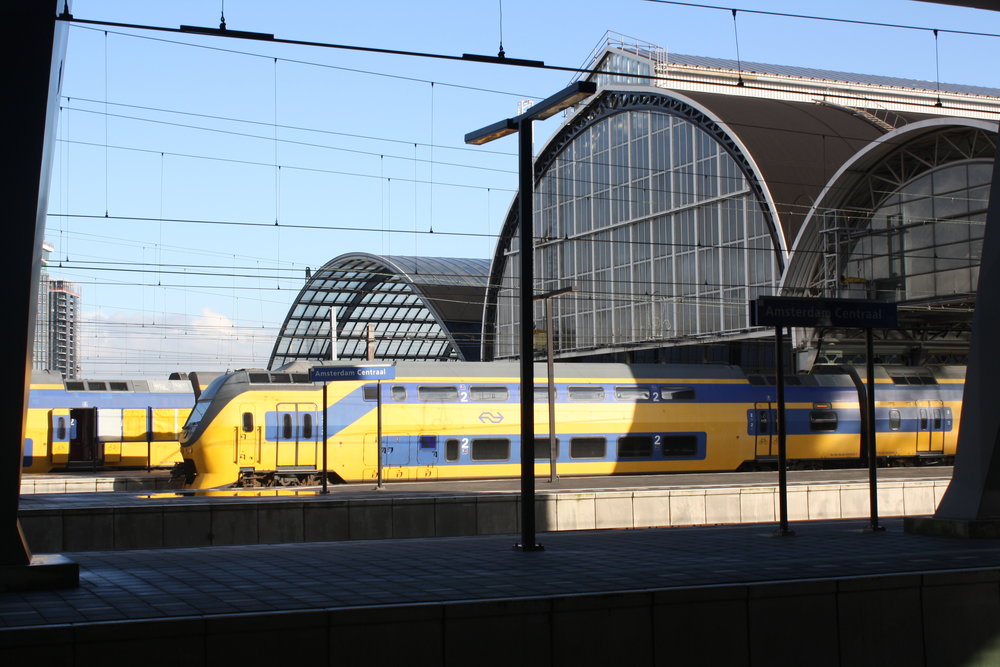 First thing to do: GET DINNER. I ate at Golden Temple, a vegetarian restaurant that actually ended up being heavily Indian inspired. I can get perfectly authentic Indian food at home though, so I decided to skip the Dutch interpretation of Indian and got a whole wheat pizza with roasted pumpkin, caramelized red onion, goat cheese, hazelnut, apple, and thyme. I loved how autumnal the ingredients and flavors were!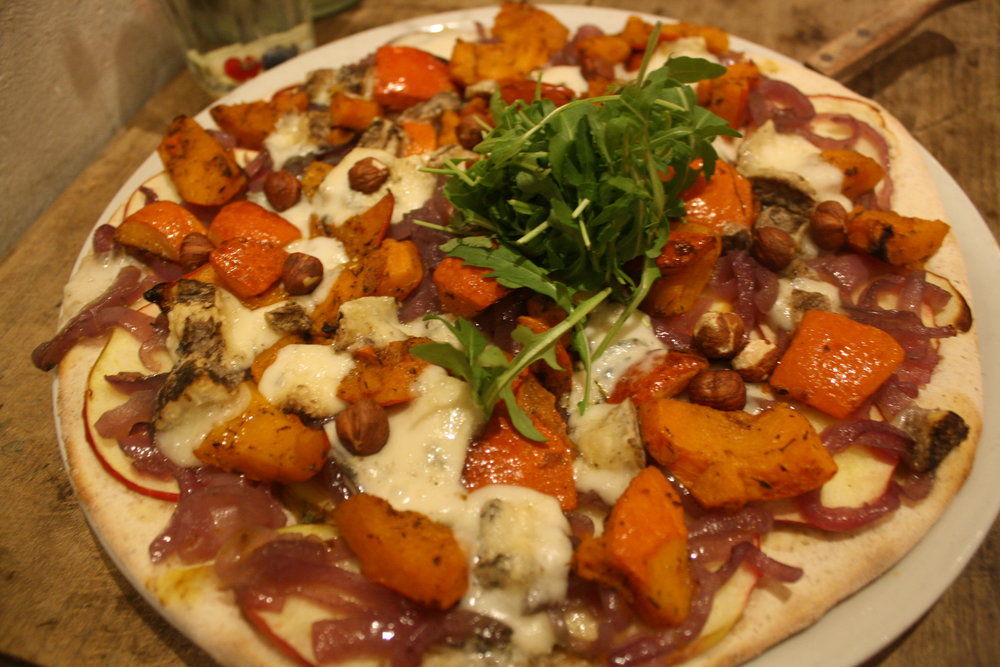 I then headed to the Van Gogh Museum. Every Friday night the museum has extended hours and is open until 10pm. It was a great way for me to make the most out of my limited time in Amsterdam. Unfortunately, no photos were allowed in the museum and it was a shame because I loved it! I was previously only familiar with Van Gogh's most well known paintings (ie. self portraits, sunflowers, Starry Night, Scream), so the museum was a great way to see and learn about all the other work he did!
Once I finished at the museum, I headed back to the hostel… only to pick up my stuff and get a room at an actual hotel next door. Shout out to the Holiday Inn Express and Amber, their super-sweet receptionist. I am seriously NOT a hostel girl.
Saturday began with breakfast at the hotel. It was raining so I waited in the hotel for a few hours before heading out, and when I did eventually leave, it was time for lunch. I had roasted eggplant topped with a yogurt sauce and pomegranate seeds at Vinnies, a delicious restaurant in Amsterdam-Centrum.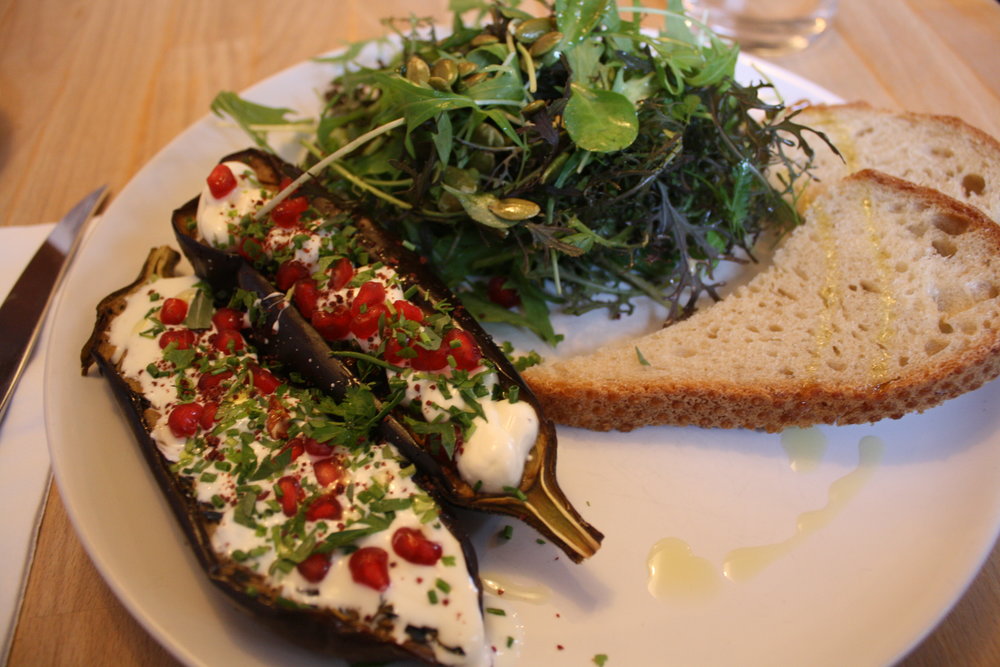 After lunch, I walked down the tourist filled Damrak Avenue, passing by the Royal Palace.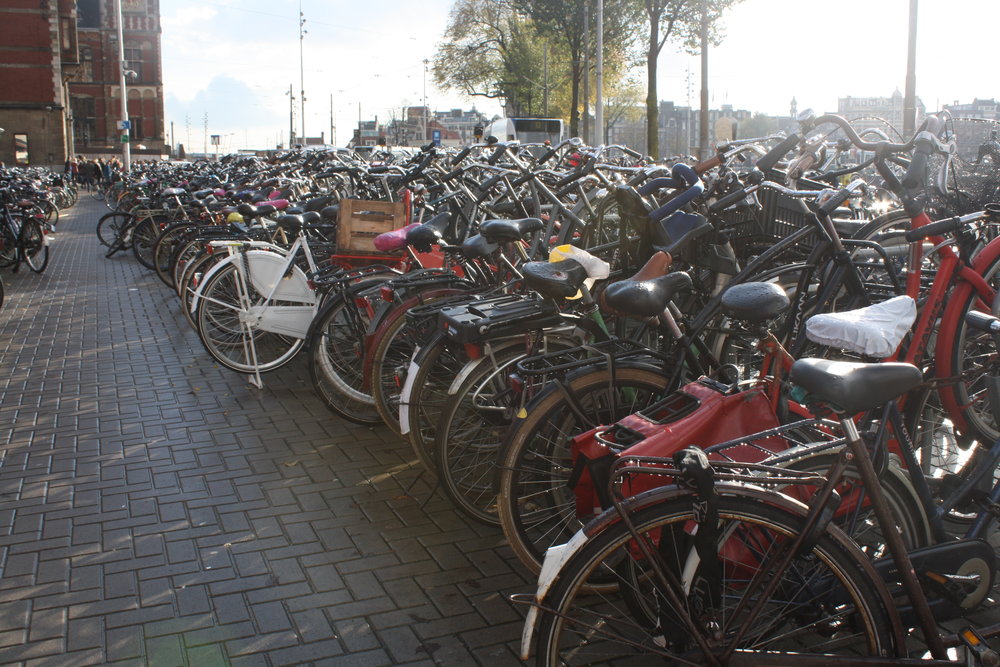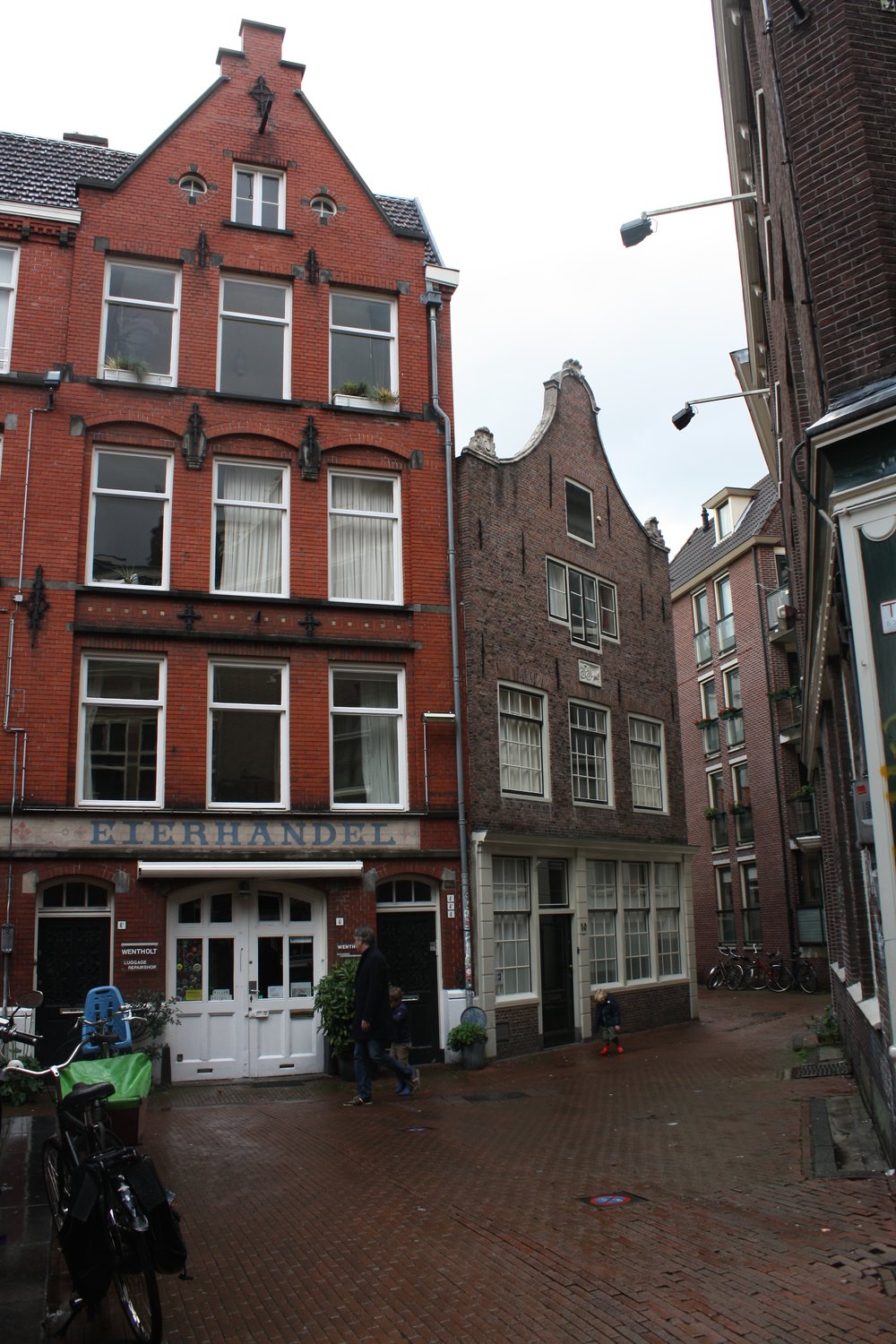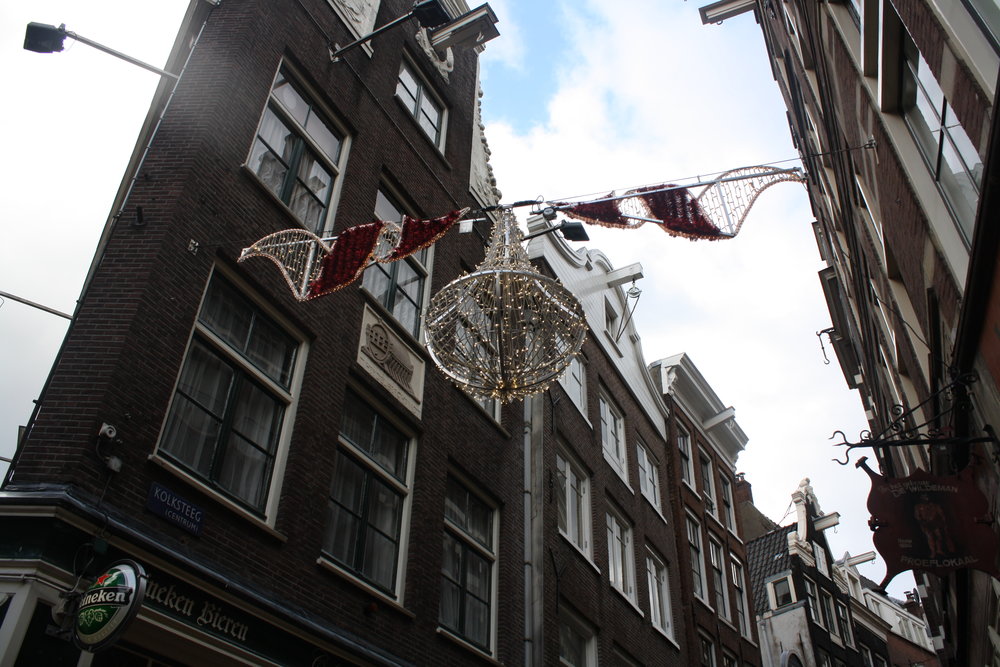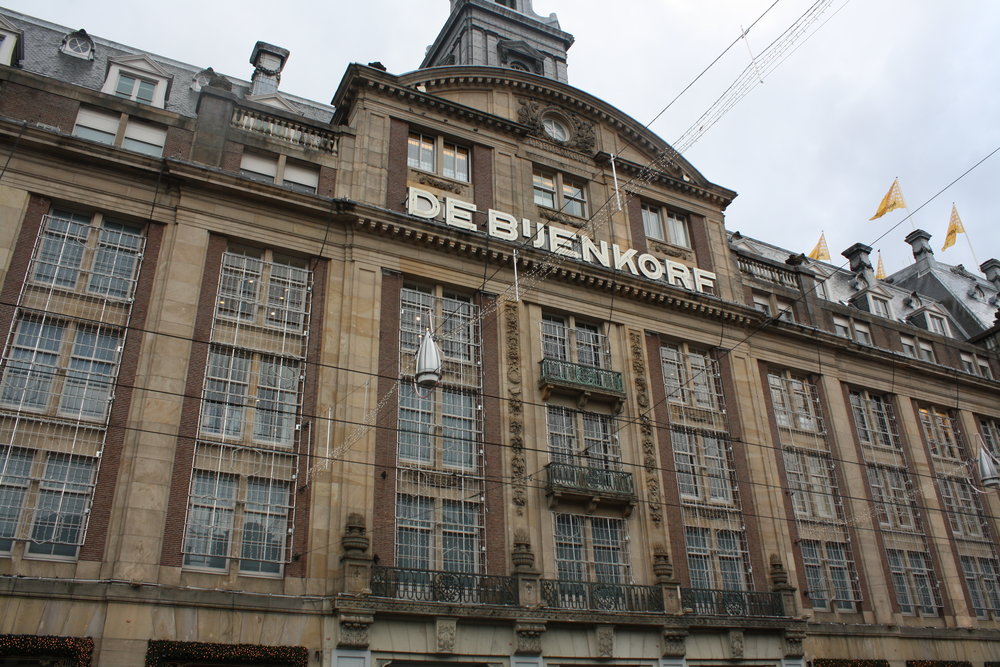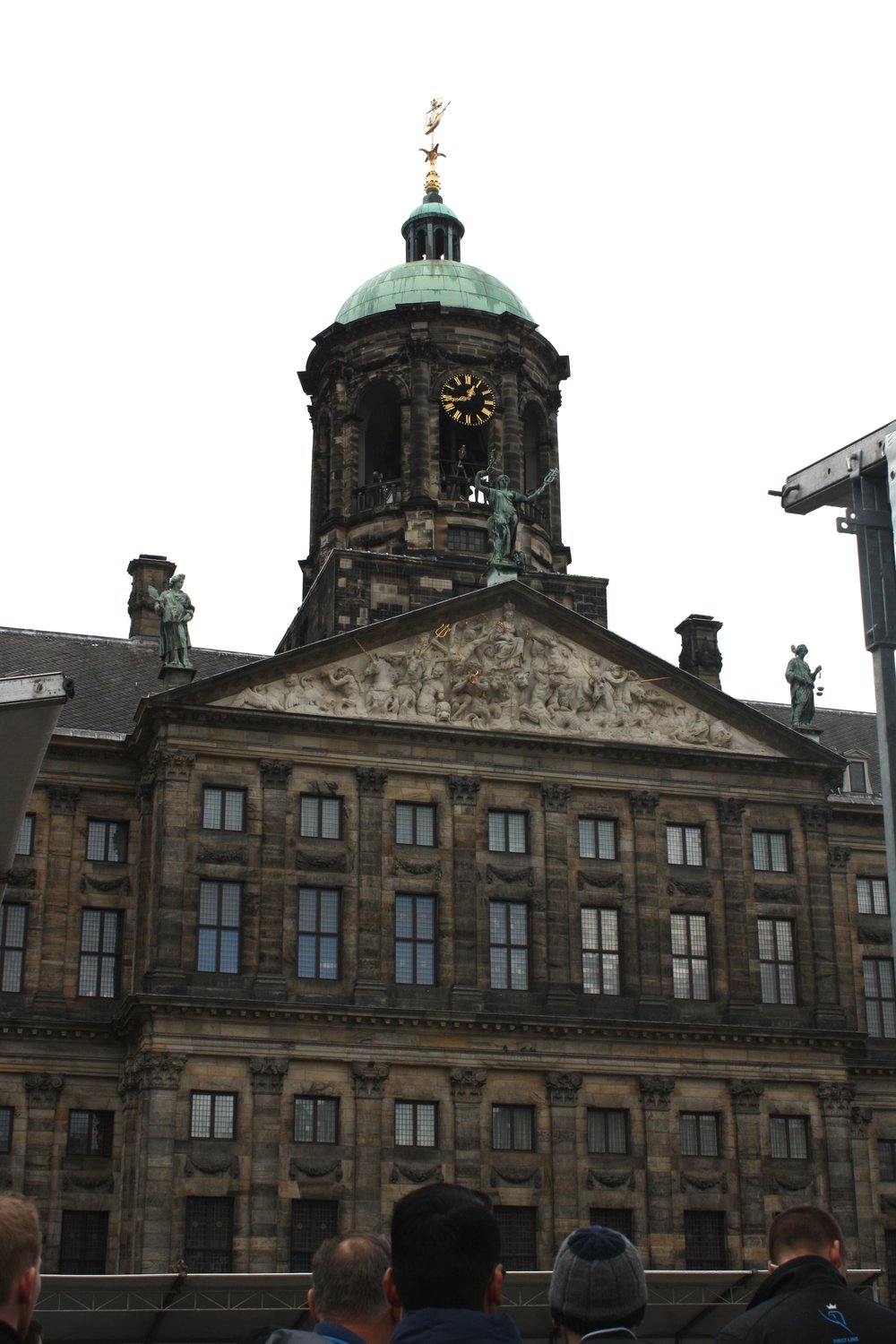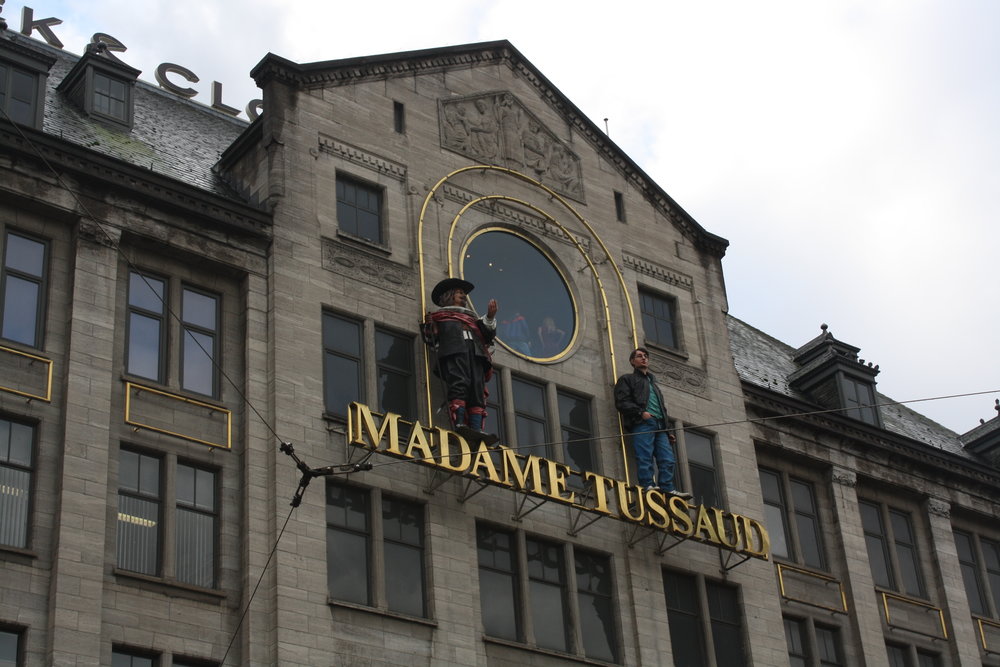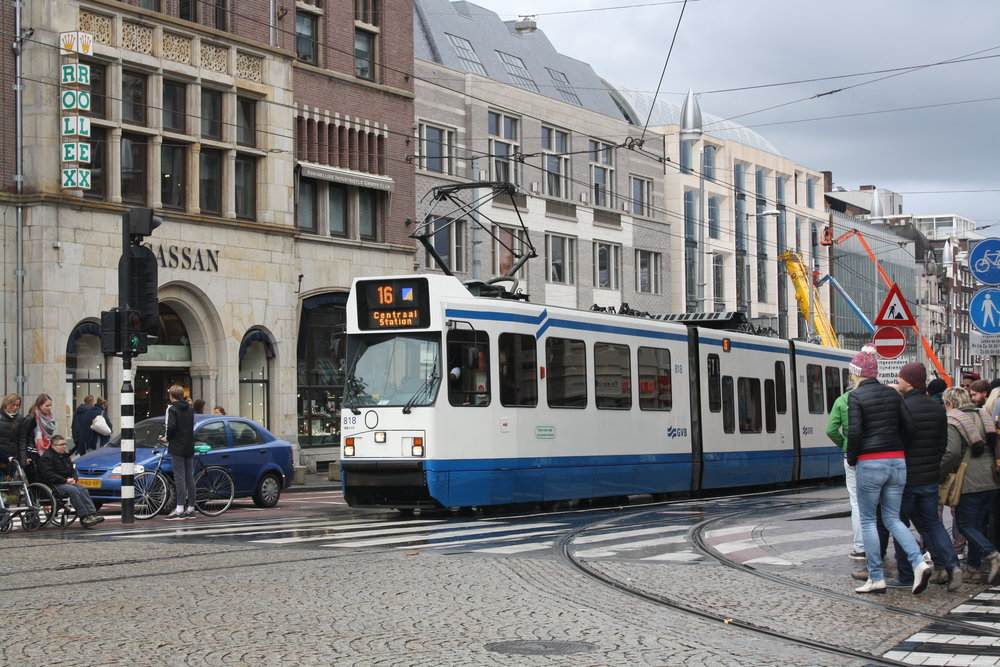 I then visited Begijnhof, a hidden courtyard that provided religious freedom for Roman Catholics when Amsterdam faced the Protestant revolution in the 1500s.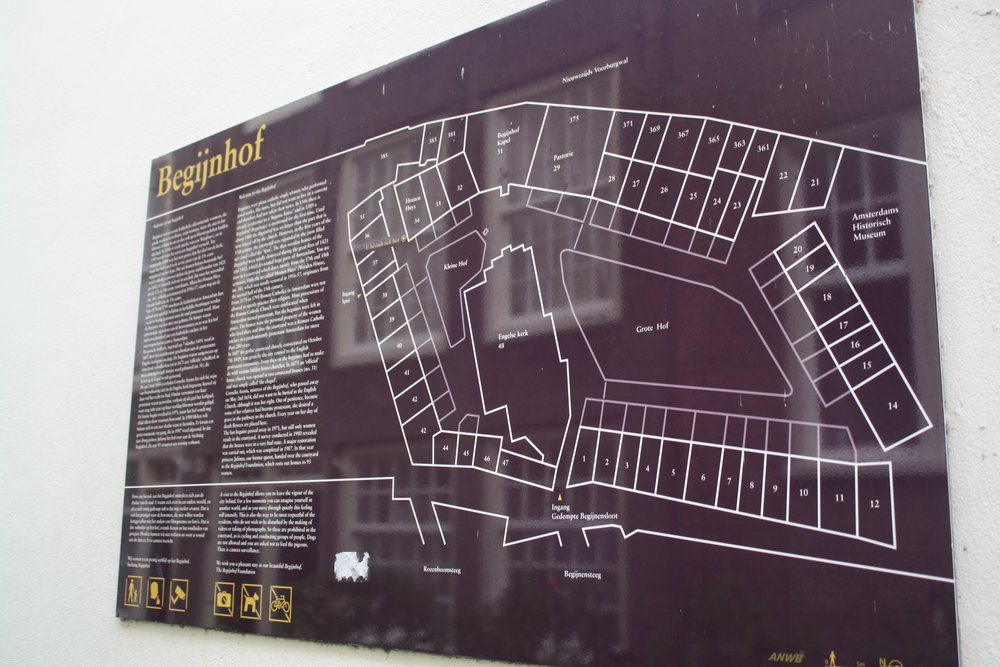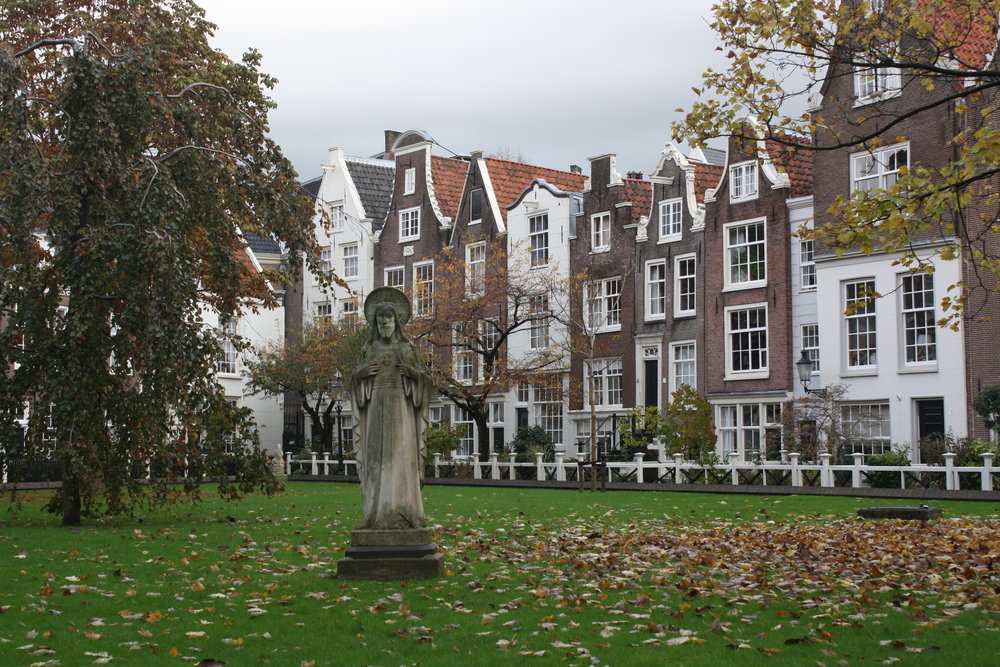 Next, I walked over to Bloemenmarkt, the world's only floating flower market. Mostly only seeds were for sale, but the last stall had a beautiful flower ceiling! I also got to see some weed for sale at Bloemenmarkt. Amsterdam's openness about marijuana is one of the many things the city is known for (personal evidence: in my three minutes in the hostel room, one of the guys asked if I smoked).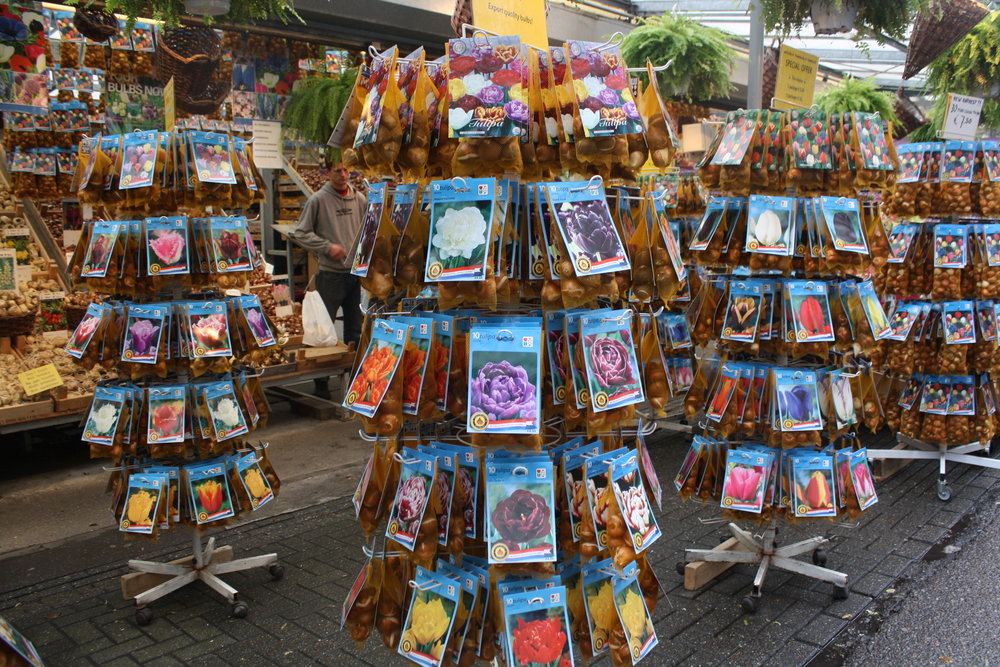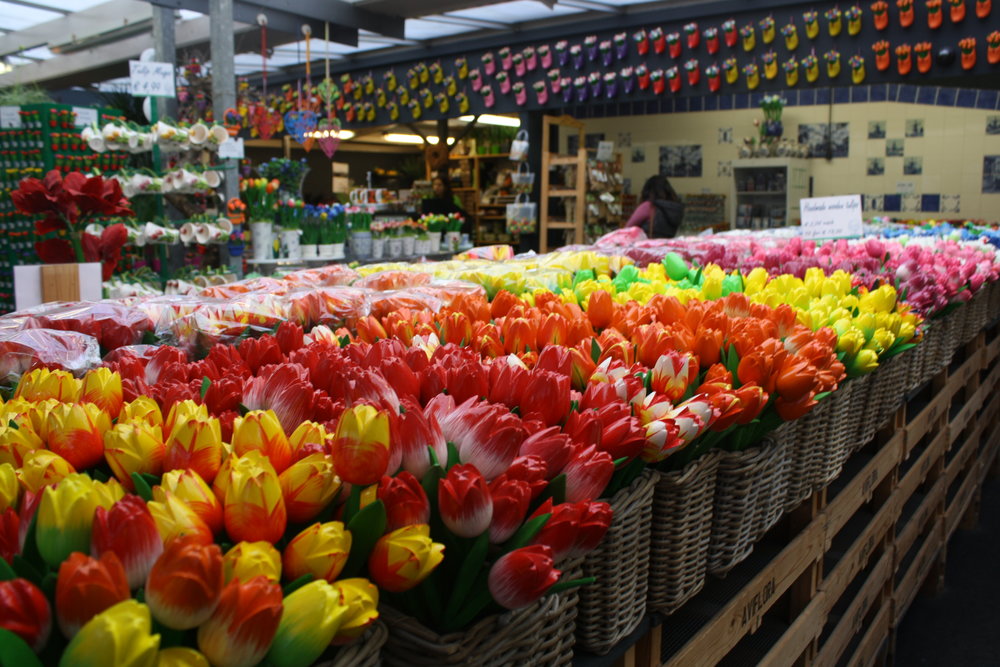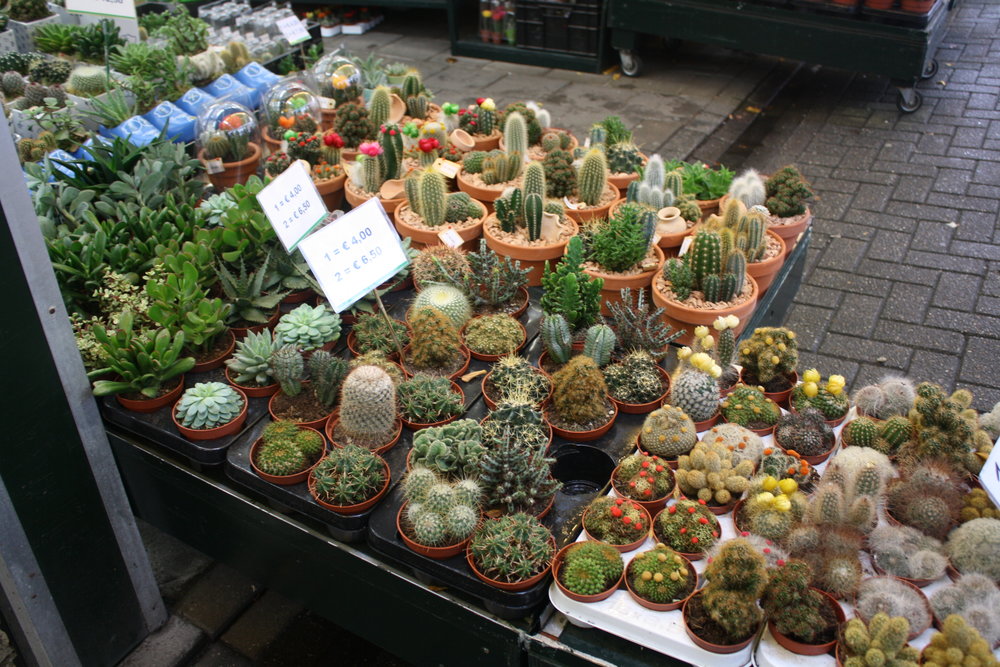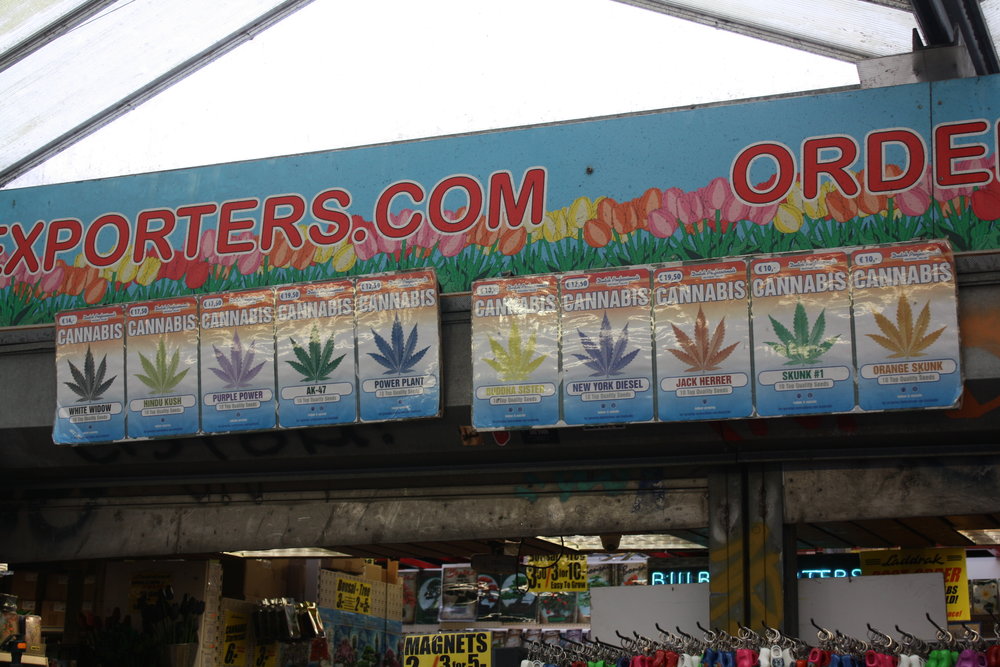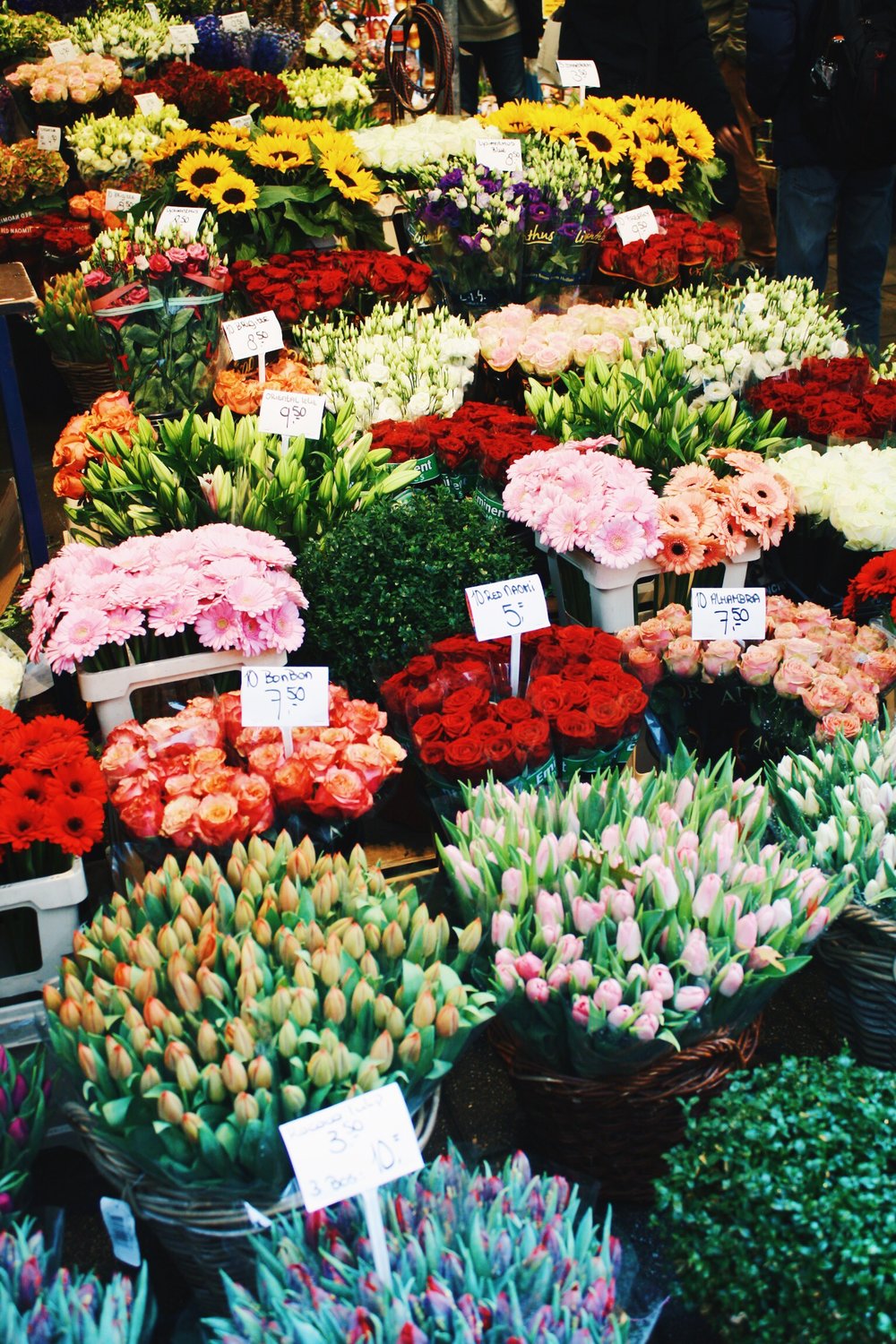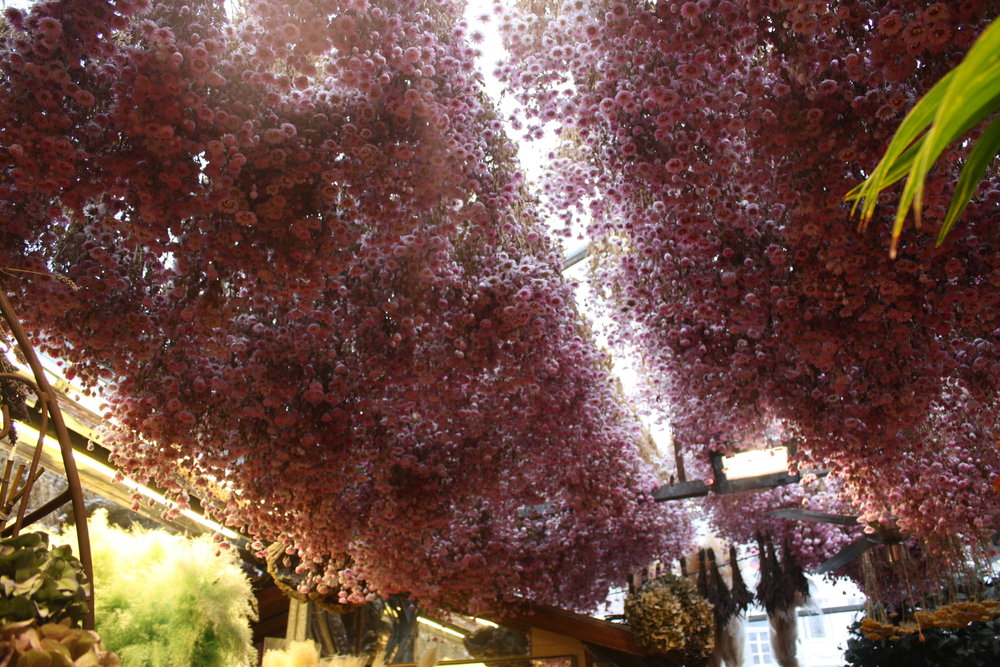 I spent the rest of the day walking around Amsterdam-Centrum, eating a few desserts at a vegan café and also walking by the Anne Frank House. Unfortunately, the line for the latter was extremely long so I didn't visit inside, but it is a priority for the next time I visit Amsterdam.
Sunday began with a tram ride (public transport in Amsterdam is very complex) to the Corner Bakery, where I ate oatmeal and fruit. It was forgettable, but the cafe was cute!
I then walked over to the Rijksmuseum and got my fill of Dutch art from all centuries.
After the museum, I got myself a cookies and cream-filled Dutch donut called an Oliebollen. I paired that insanely delicious treat off with some Dutch fries topped with mayonnaise. To be honest, they tasted a lot like normal fries but I think what makes them such a Dutch specialty is that you eat them from a paper cone with a little wooden fork. Full on this indulgent Dutch food, I headed to the airport and back to Madrid.
Despite the cold, rainy weather, I loved Amsterdam. It doesn't have endless sights to see like Barcelona, Seville, or Rome, but the cozy and charming, yet innovative vibe of the city was a nice atmosphere to be in. I also loved all the healthier options for food and I can't wait to be back!