While vintage roses, multi-colored triangles, and plate-like mosaics on one garment might sound like someone vomited patterns, the combination of all these designs actually makes Dolce & Gabanna's elegant "Mambo" print.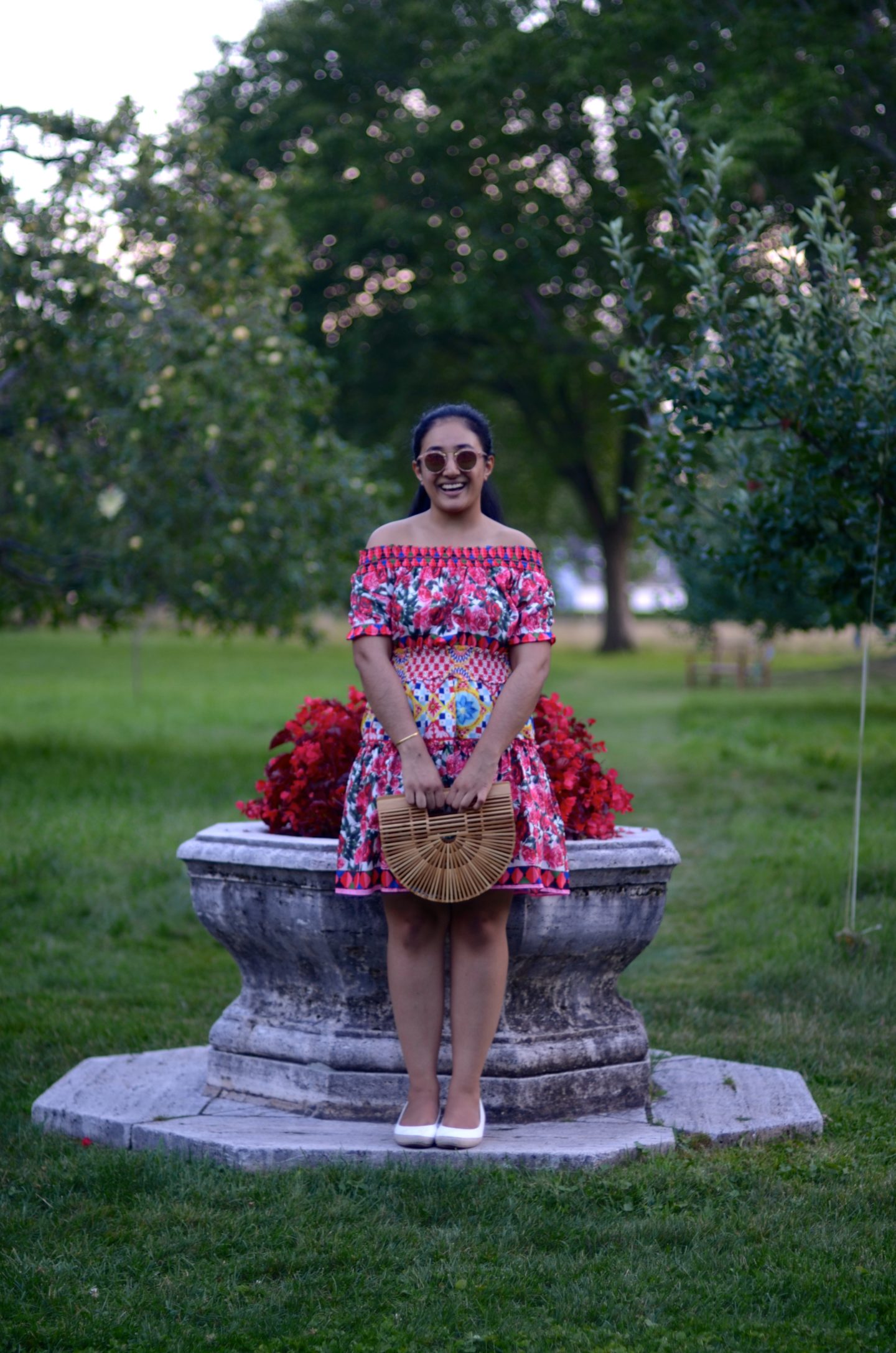 Nothing makes a huge D&G fan like myself giddier than one of their iconic prints, so I counted my lucky stars when I got my hands on a mini dress in the Mambo pattern. The loose skirt and stretchy waistband ensure this dress is extremely comfortable, while the off-the-shoulder sleeves make sure it's on-trend. The garment's over-the-top yet cohesive print is what makes it a classic; wearing this dress makes me feel like I am strutting down cobblestone in the Italian Riviera or having an ocean-view dinner on the Amalfi Coast! Only D&G, the purveyors of luxury that they are, could encapsulate such a transformative feeling in one piece of clothing!
And since Dolce does not come cheap, I made sure to find some great dupes in this print, because no one should be left out of the magic that is MAMBO! I've linked them below.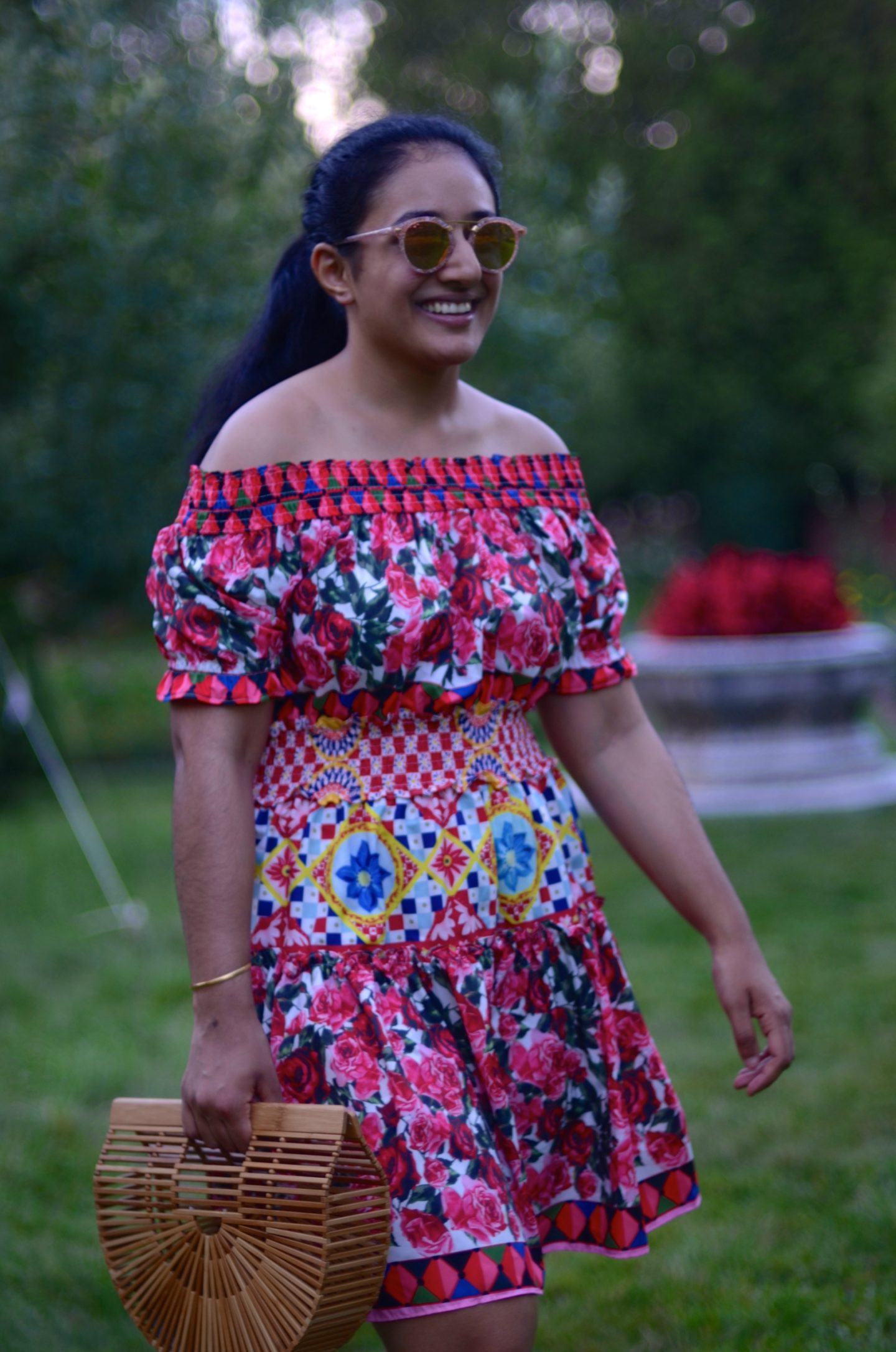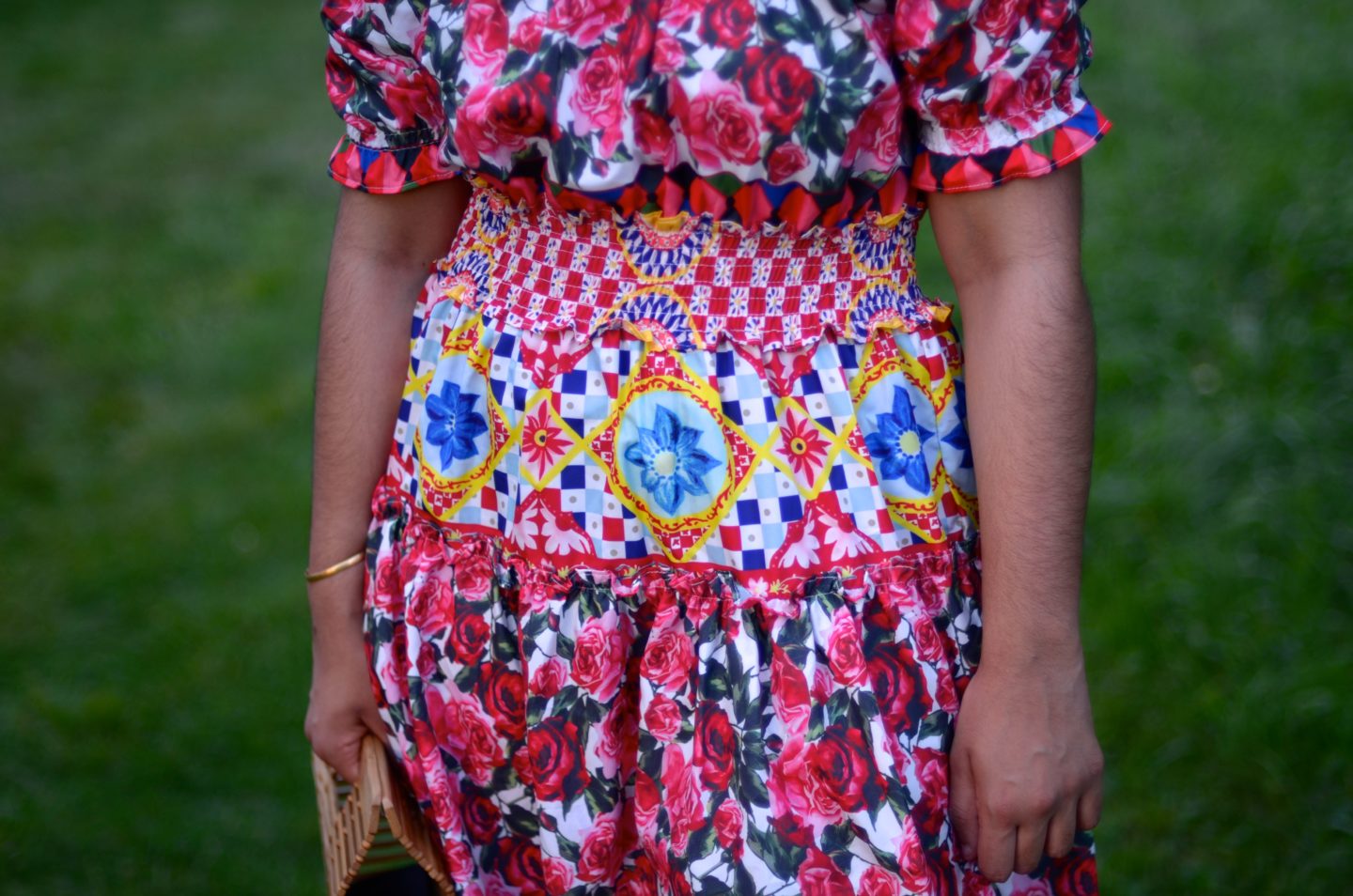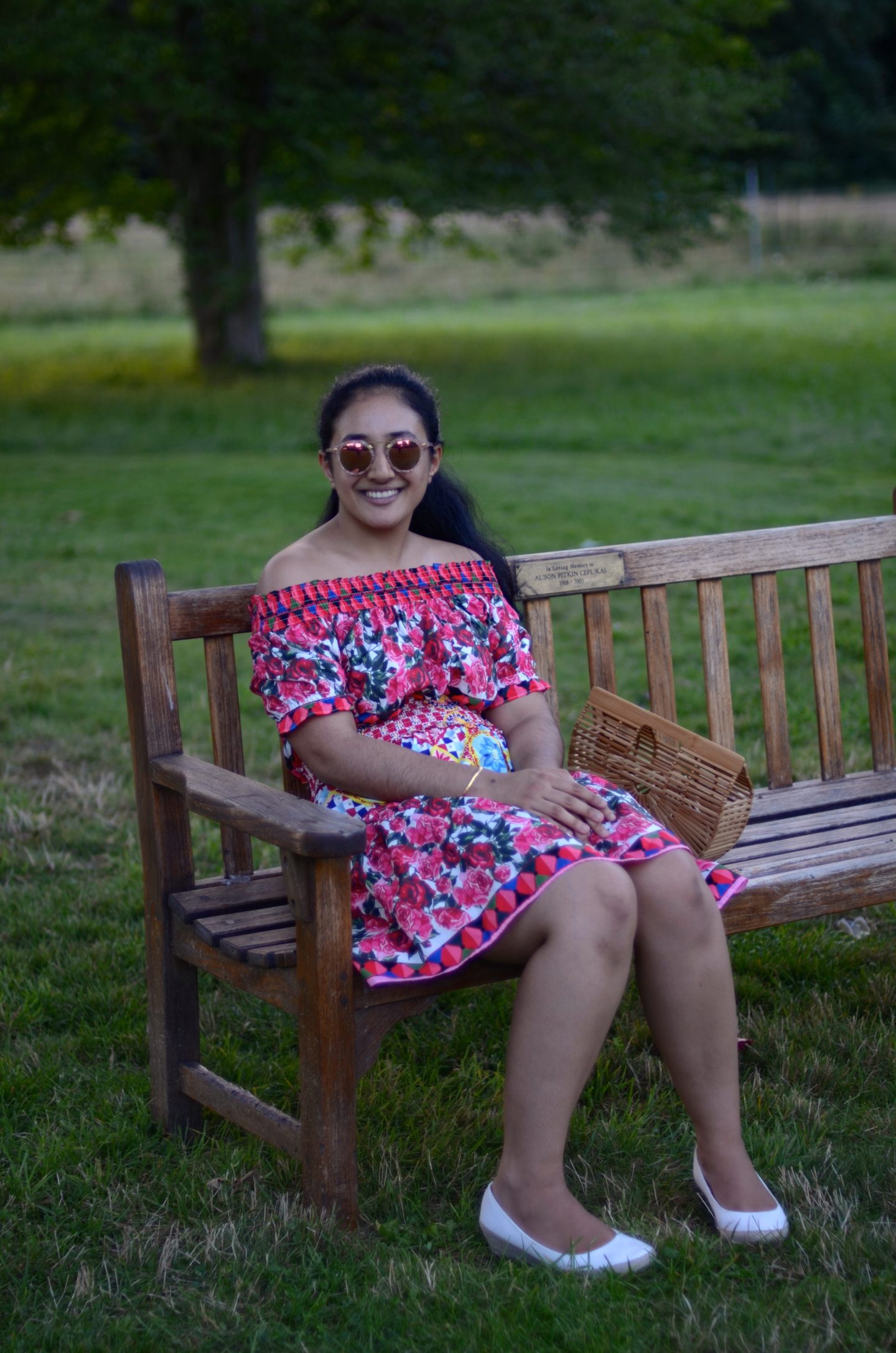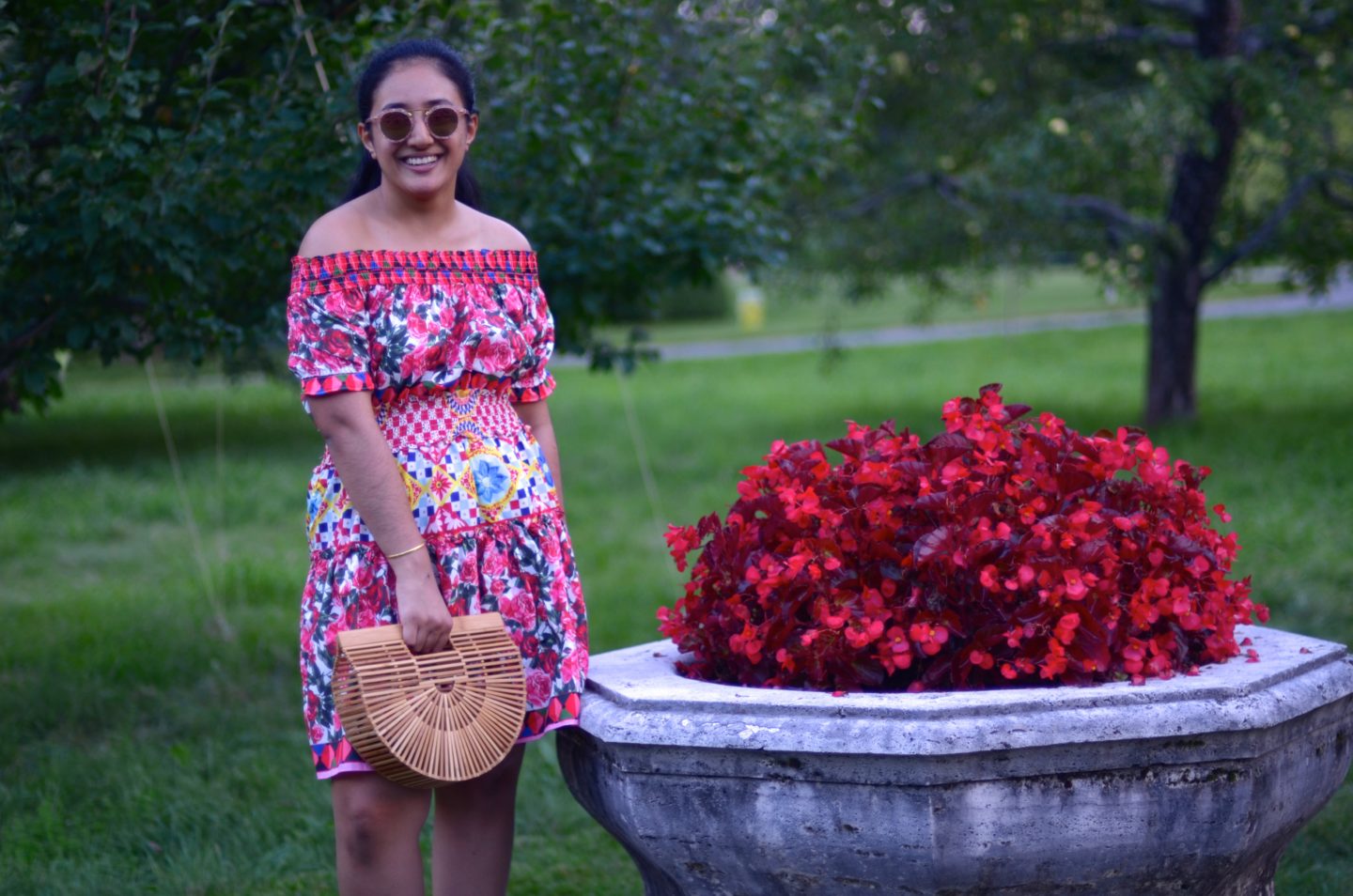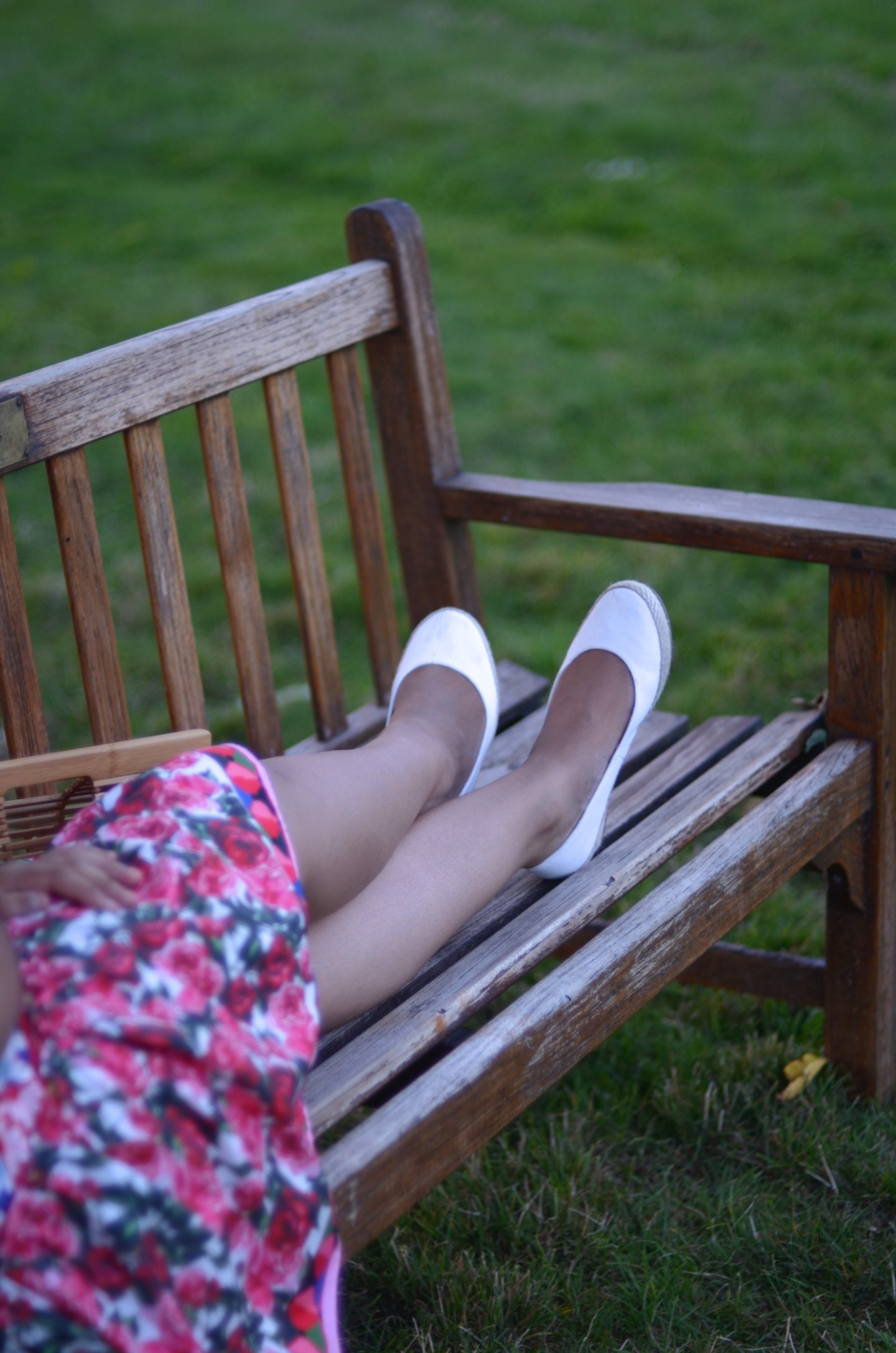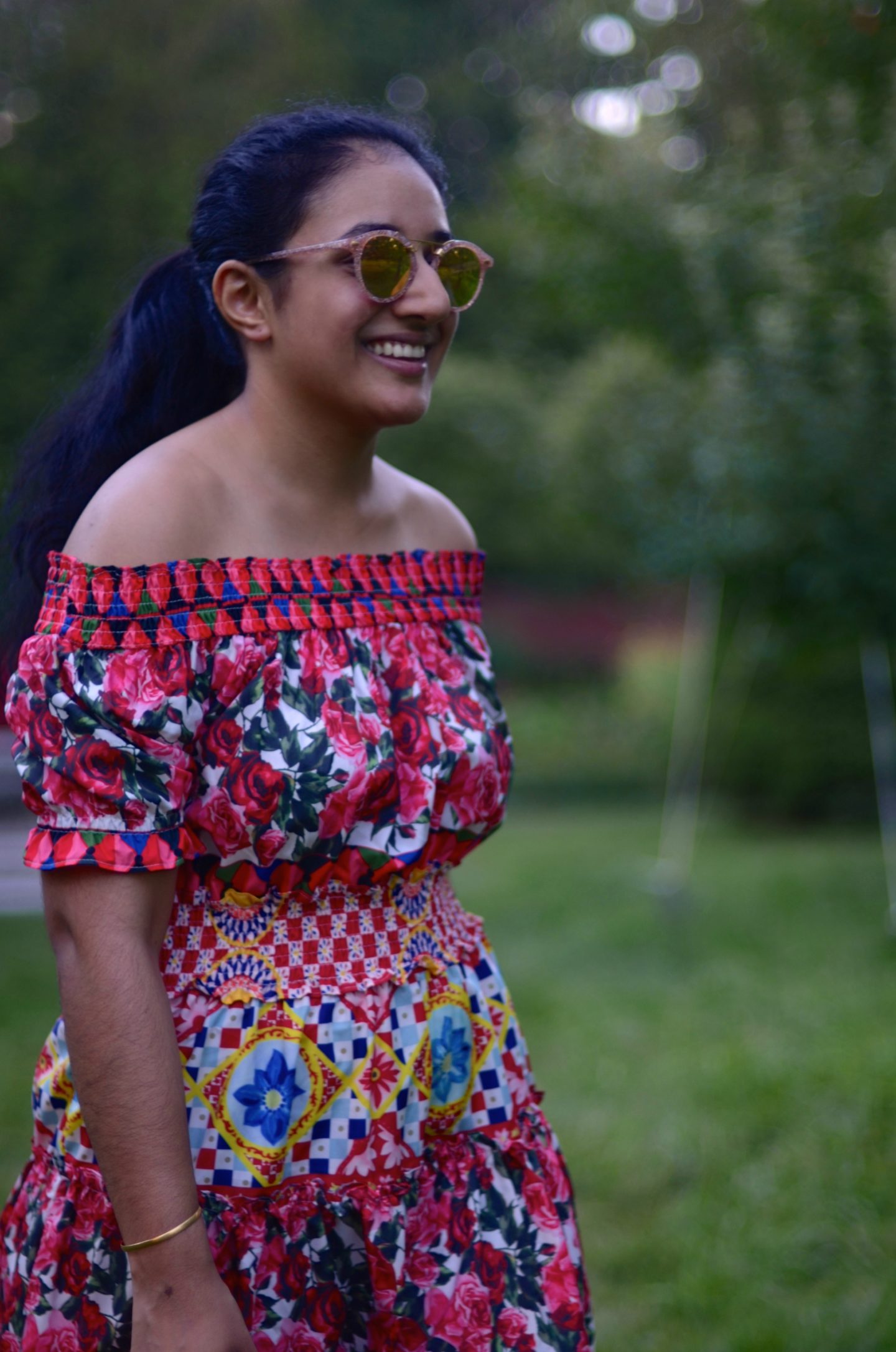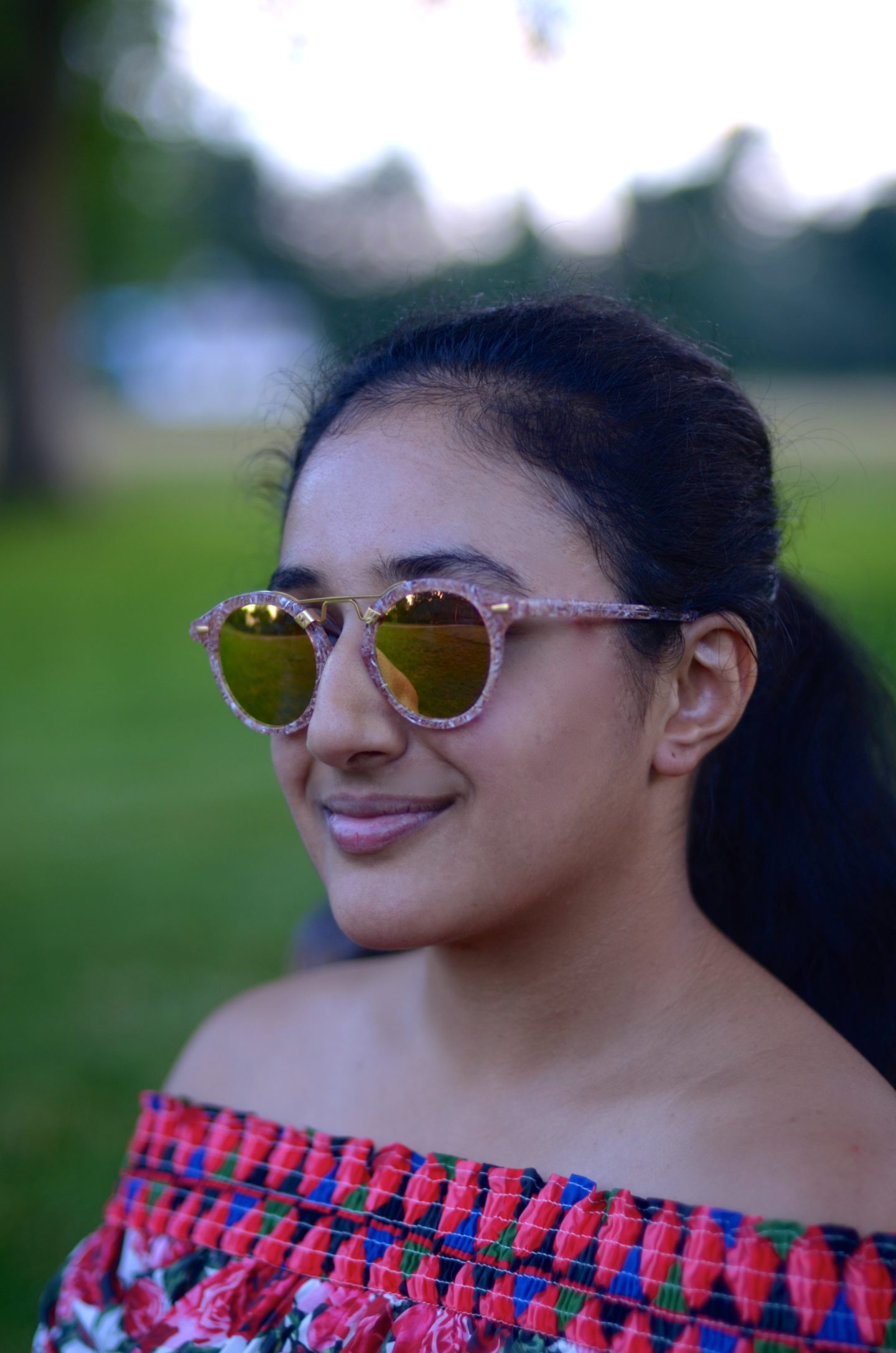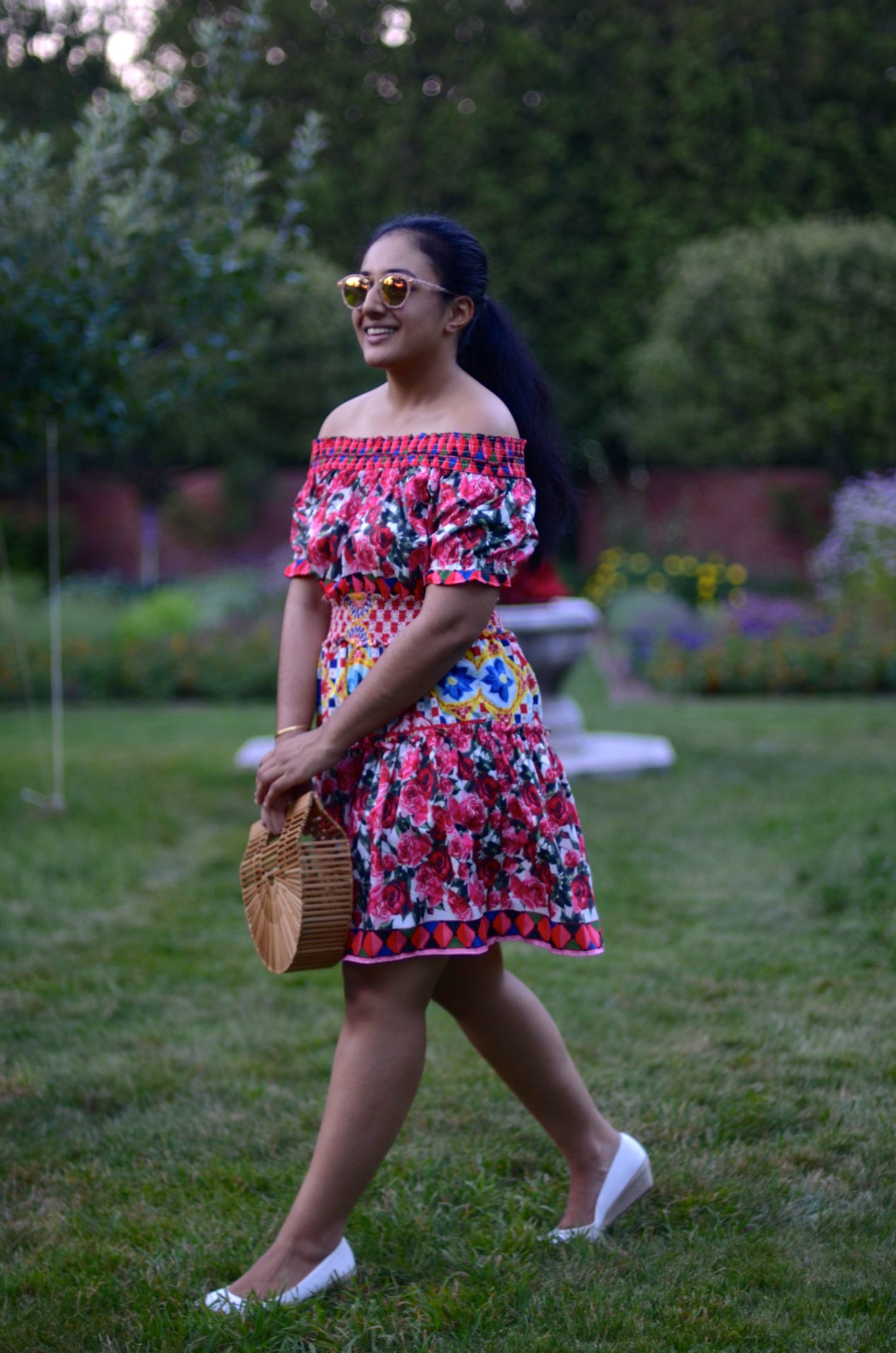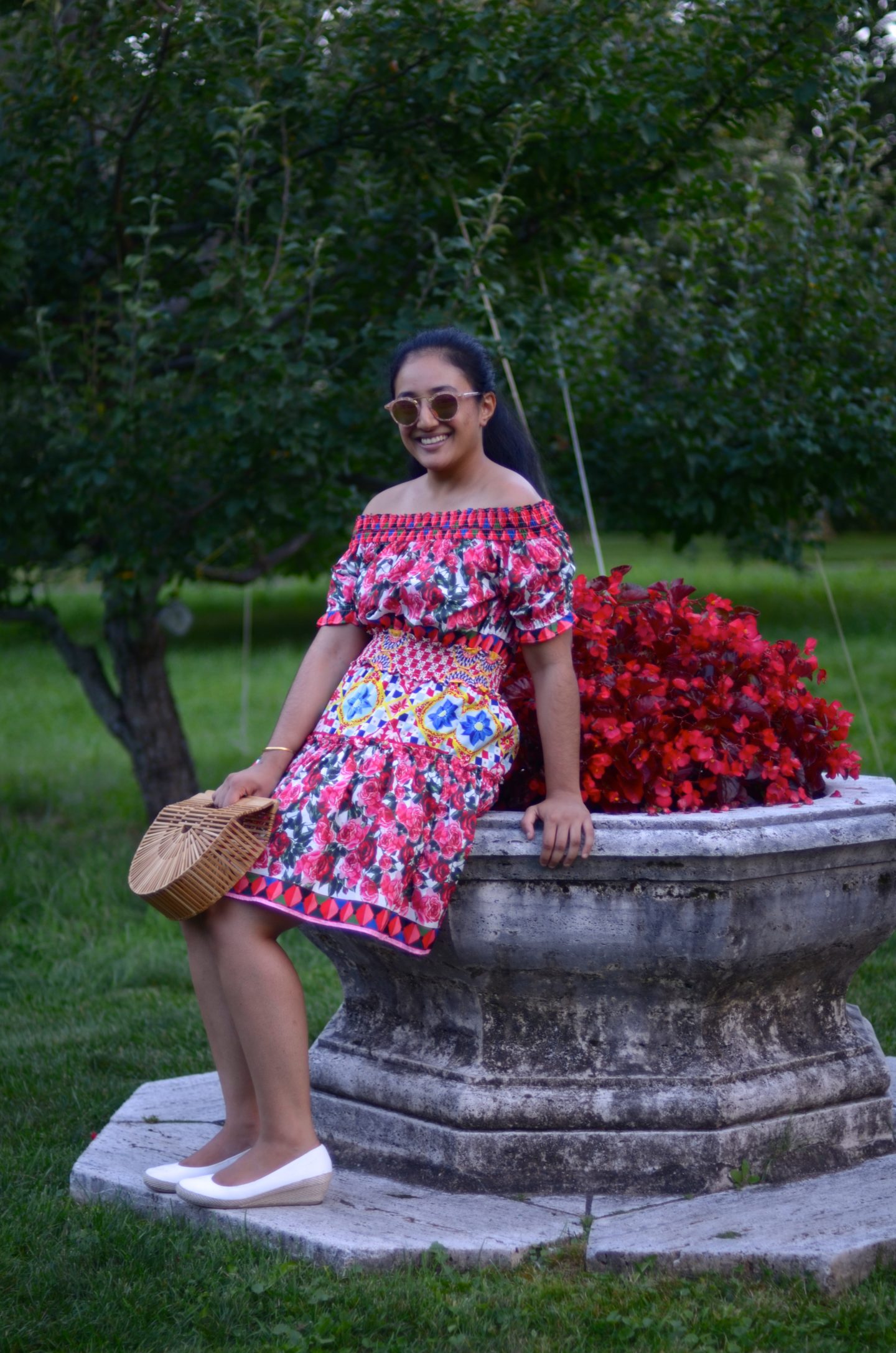 What I'm Wearing: Dress (similar here and here) // Sunglasses // Bag // Shoes