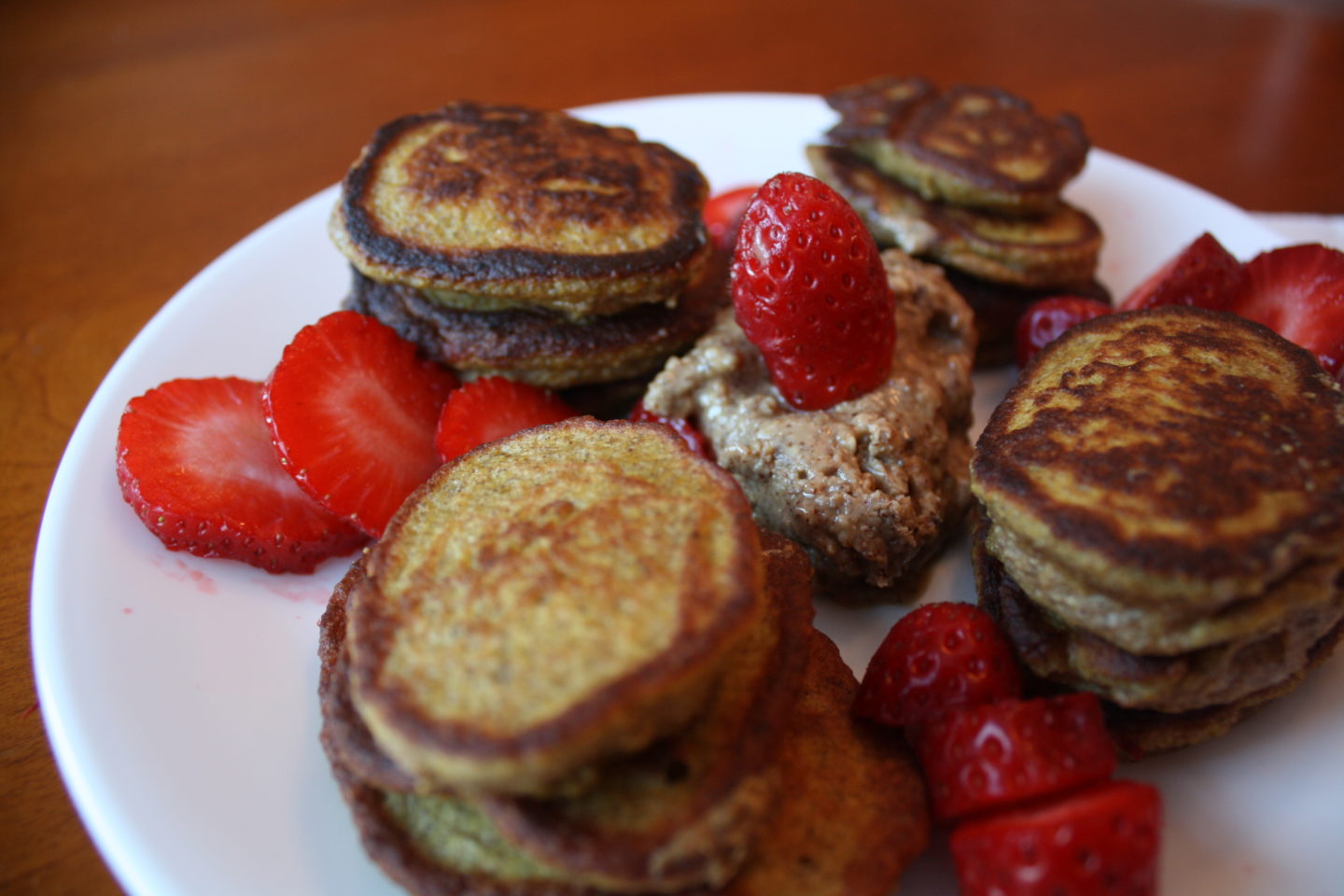 Between pumpkin Oreos, pumpkin ravioli, and the ever famous #PSL, it seems impossible for the fall and winter months to pass without consuming copious amounts of pumpkin. In case you haven't yet made your seasonal pumpkin quota, I have a recipe so yummy you'll want to make it every day!
Full of antioxidants and fiber, pumpkin is considered a "superfood" (you're probably sick of that buzzword). I wanted to infuse pumpkin's amazing taste and health benefits into one of my favorite easy to make, healthy foods (three-ingredient banana pancakes). Thus, I came up with the recipe below! It can made with our without a blender, which is why there are two different pictures for some steps. Hope you enjoy!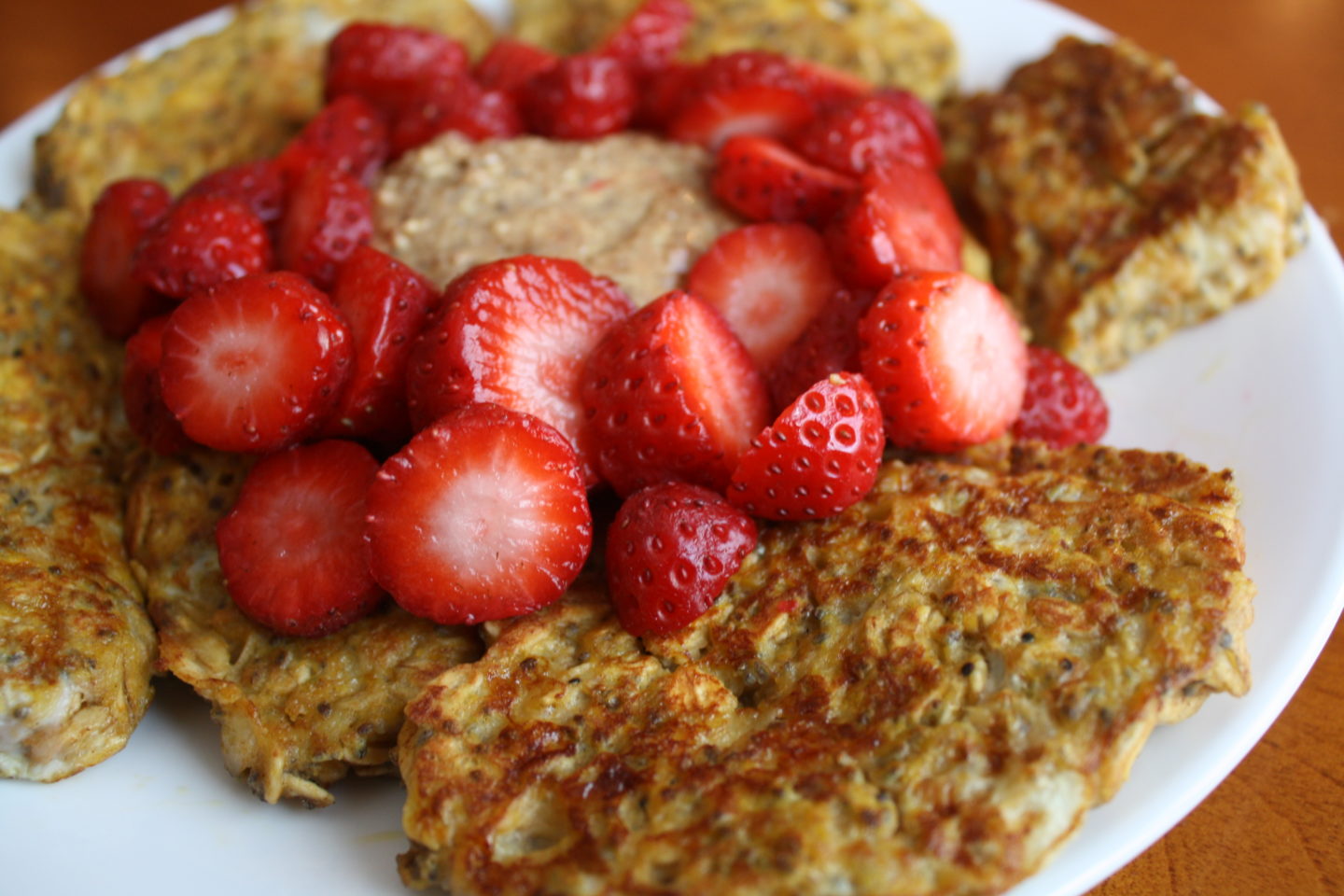 These pumpkin banana pancakes are completely sugar free (not even "natural" sweeteners like honey are used) and can be made gluten-free or wheat free. I developed this recipe after looking at countless other similar recipes and I encourage you to adapt this recipe to make it your own. For example, you might not yet taste enough natural sweetness in banana and cinnamon to not add a sweetener, or you might not have gluten-free oats because you don't need to eat gluten-free… you get the idea! Have fun with the ingredients in these pancakes and also with the toppings.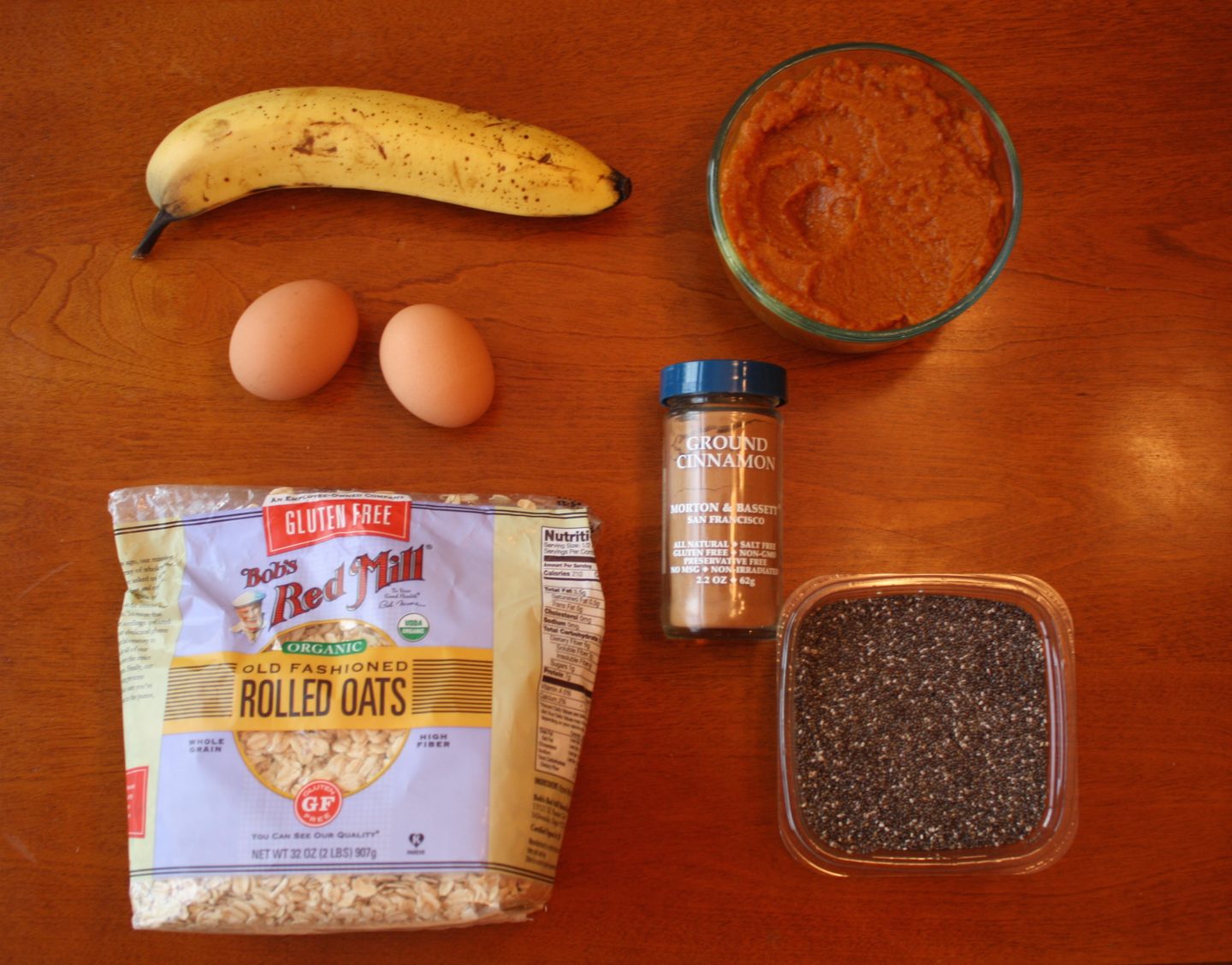 Ingredients:
One very ripe medium to large banana
The more dark spots, the better
Two eggs
Two tablespoons pumpkin puree

Make sure it's raw and unflavored; It's really easy to mistakenly pick up pumpkin pie mix instead

One tablespoon chia seeds
One teaspoon cinnamon
½ cup oats

I used organic, GF old-fashioned oats from Bob's Red Mills but any type of old-fashioned oats will work
If you're wheat free, skip the oats

Coconut Oil
Your choice for toppings

Options include syrup, fruit, nut butters, yogurt, jam; I used almond butter and strawberries
Steps:
Mash the banana then mix in the rest of the ingredients by hand or blend all ingredients.
If you blend, make sure to do so very briefly so the batter is still wet. The first time I made this recipe, I blended the ingredients, but I definitely over blended because my pancakes were very dry. When I mixed by hand, the pancakes were perfectly moist because, well, it's pretty hard to over mix that much by hand.
Heat a pan on low heat then grease with coconut oil. Add your batter in either small circles (to make lots of silver dollar pancakes) or all in one go to make yourself fewer, normal-size pancakes.

If you mix the batter by hand though, larger pancakes will be harder to flip!

Cook the pancakes on one side till the edges are white. Flip then cook on the other side for 1-2 minutes.
Repeat steps 2 and 3 for all the batter.
Serve the pancakes with toppings of your choice. Almond butter is a great flavor combo with the pumpkin (strawberries… not so much, but they're one of my favorite fruits so I couldn't resist chopping up a bunch and tossing them on).
Eat and enjoy!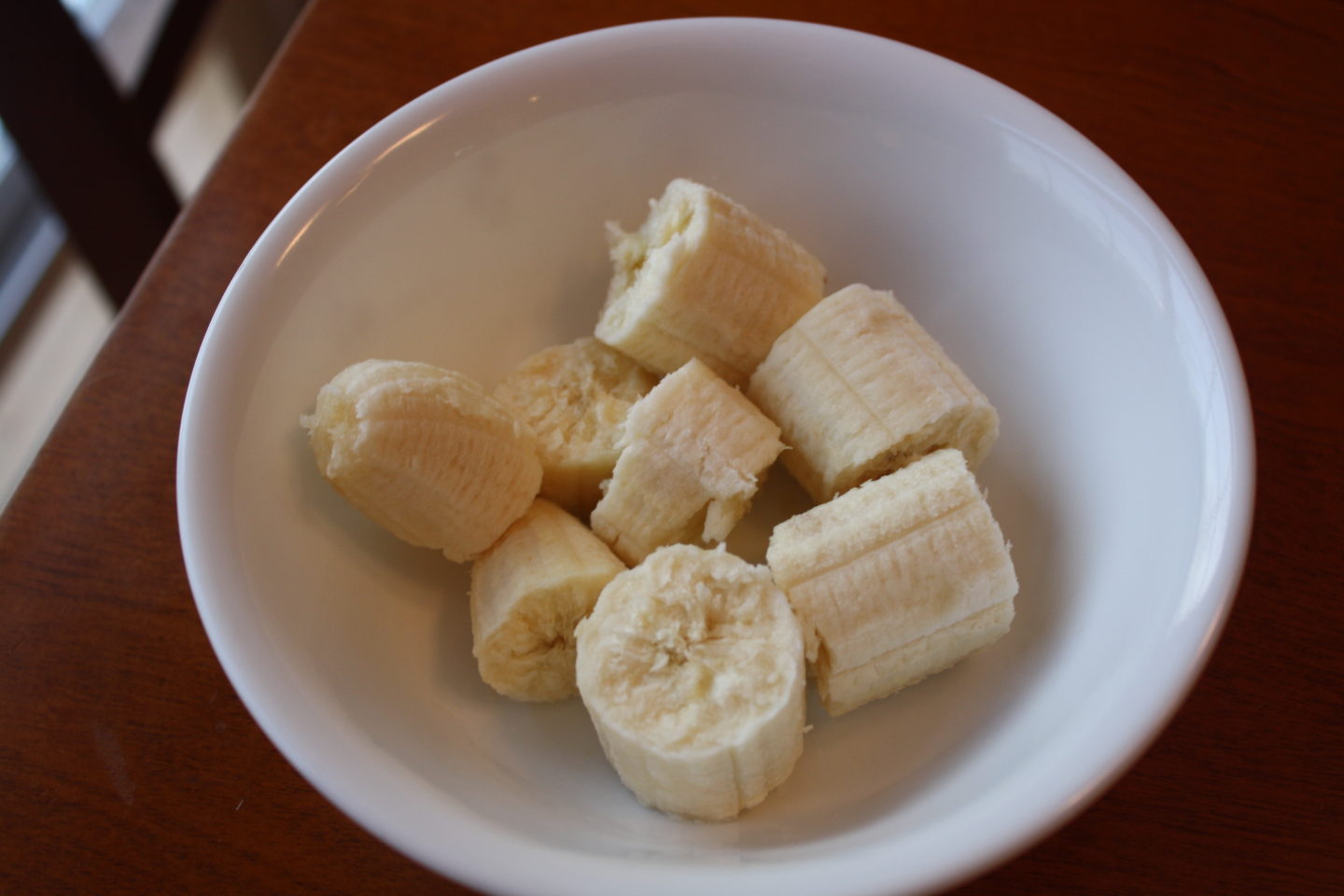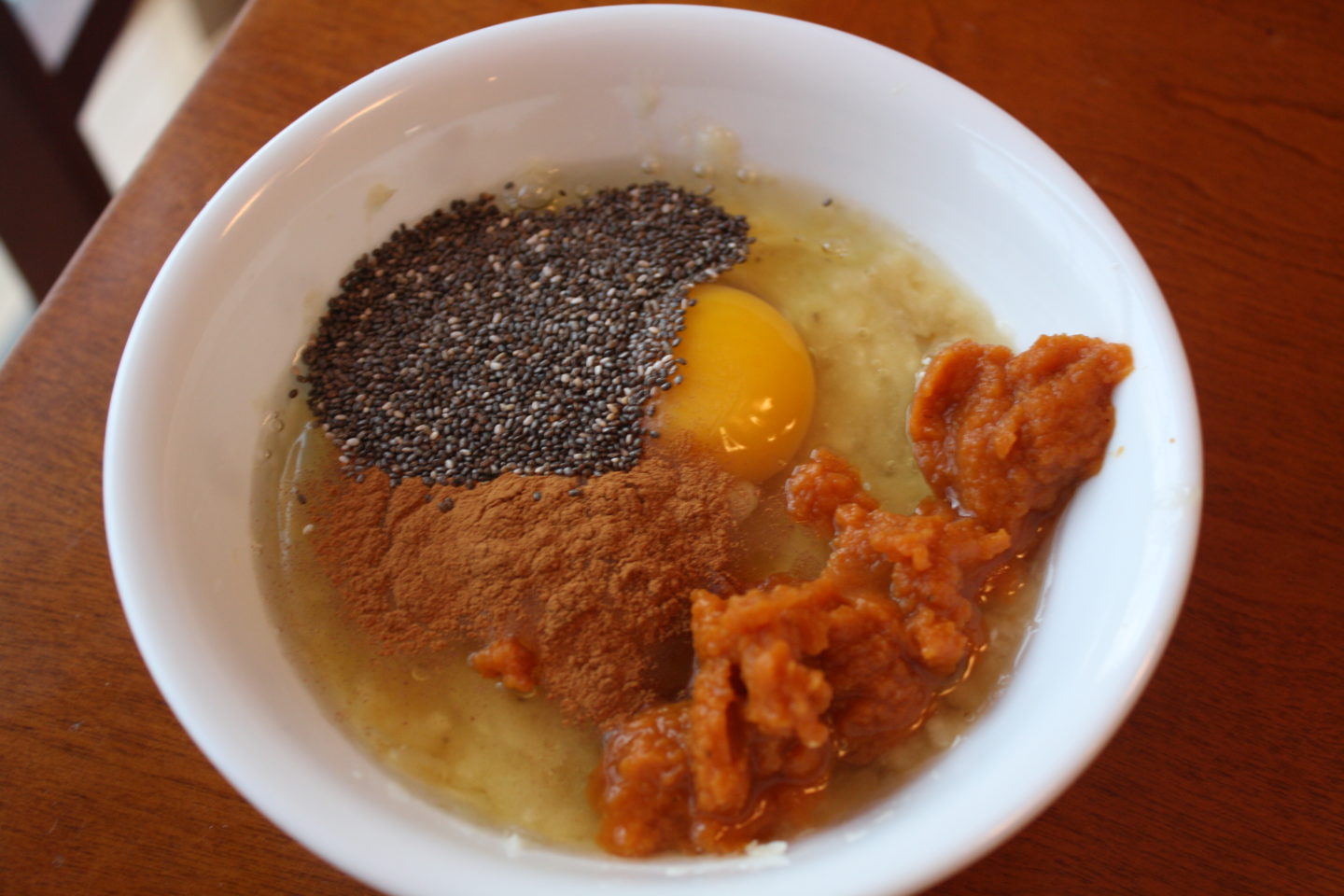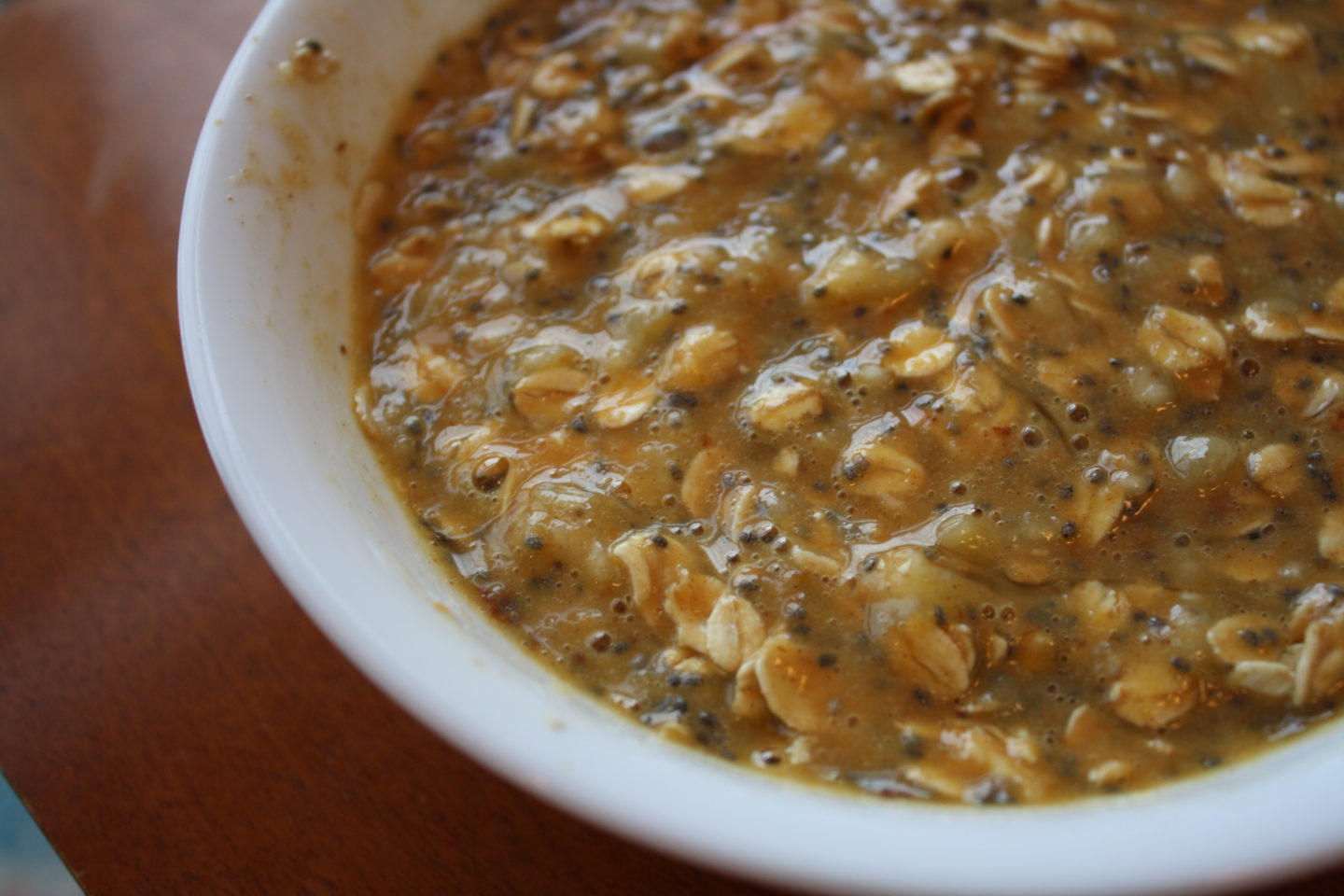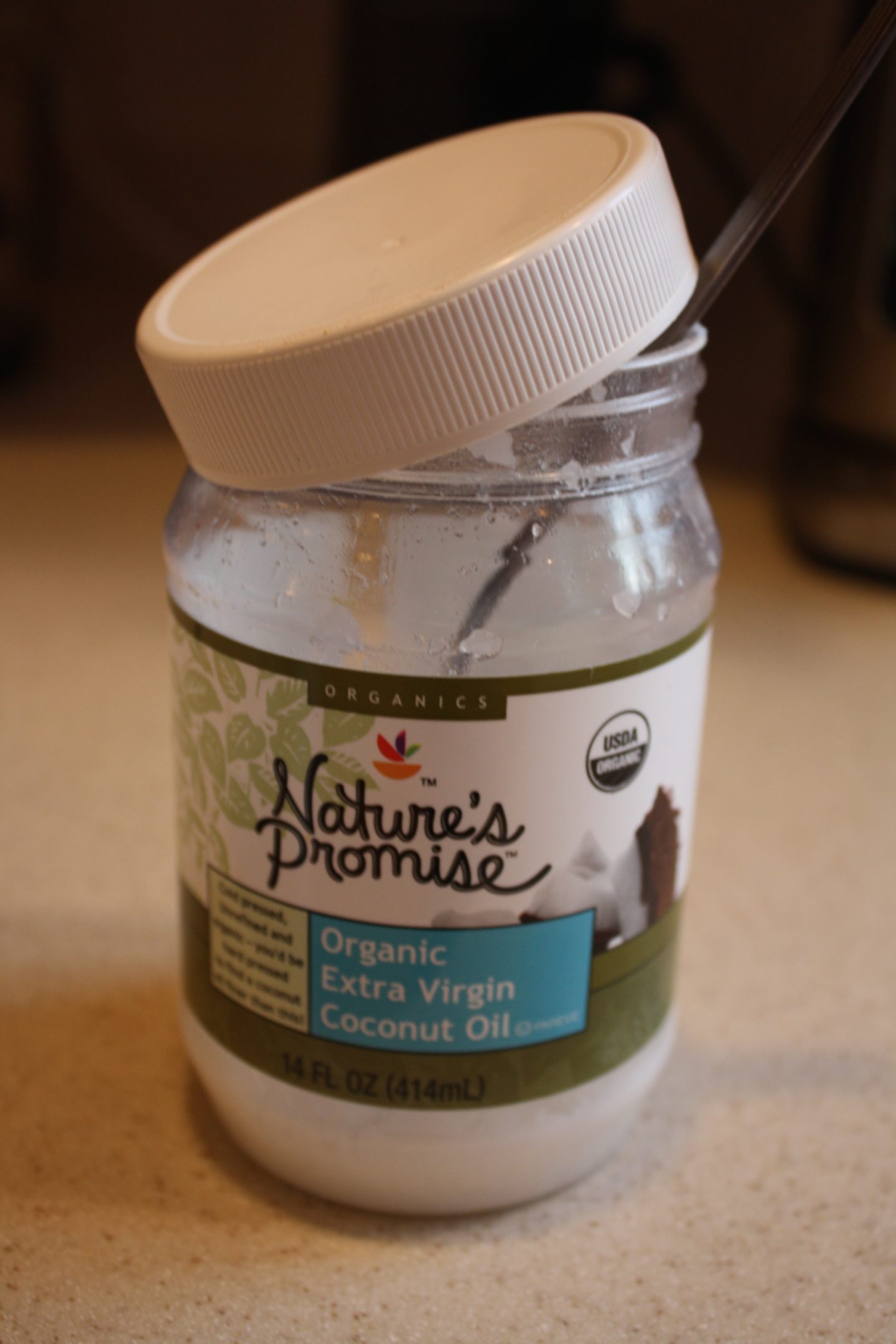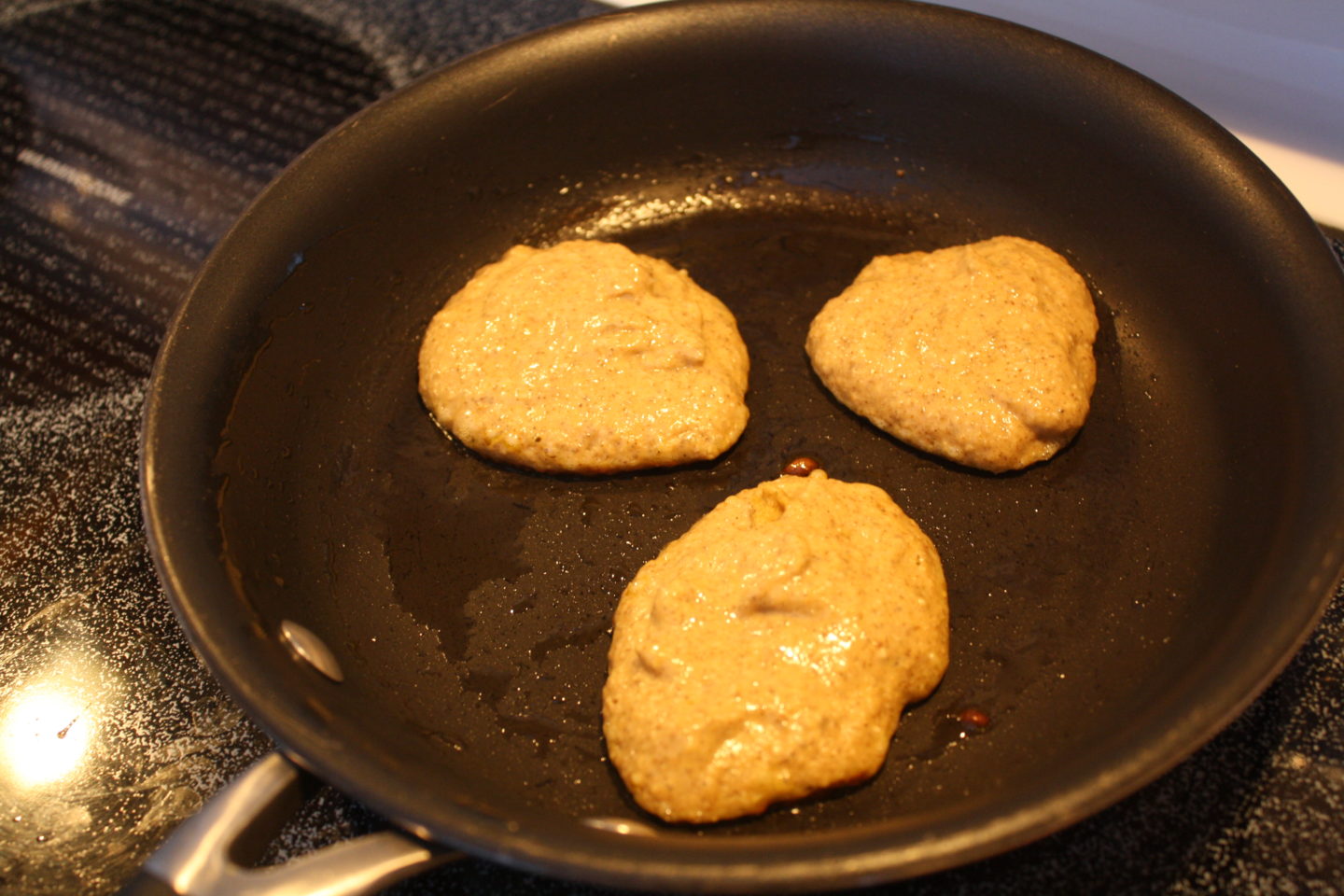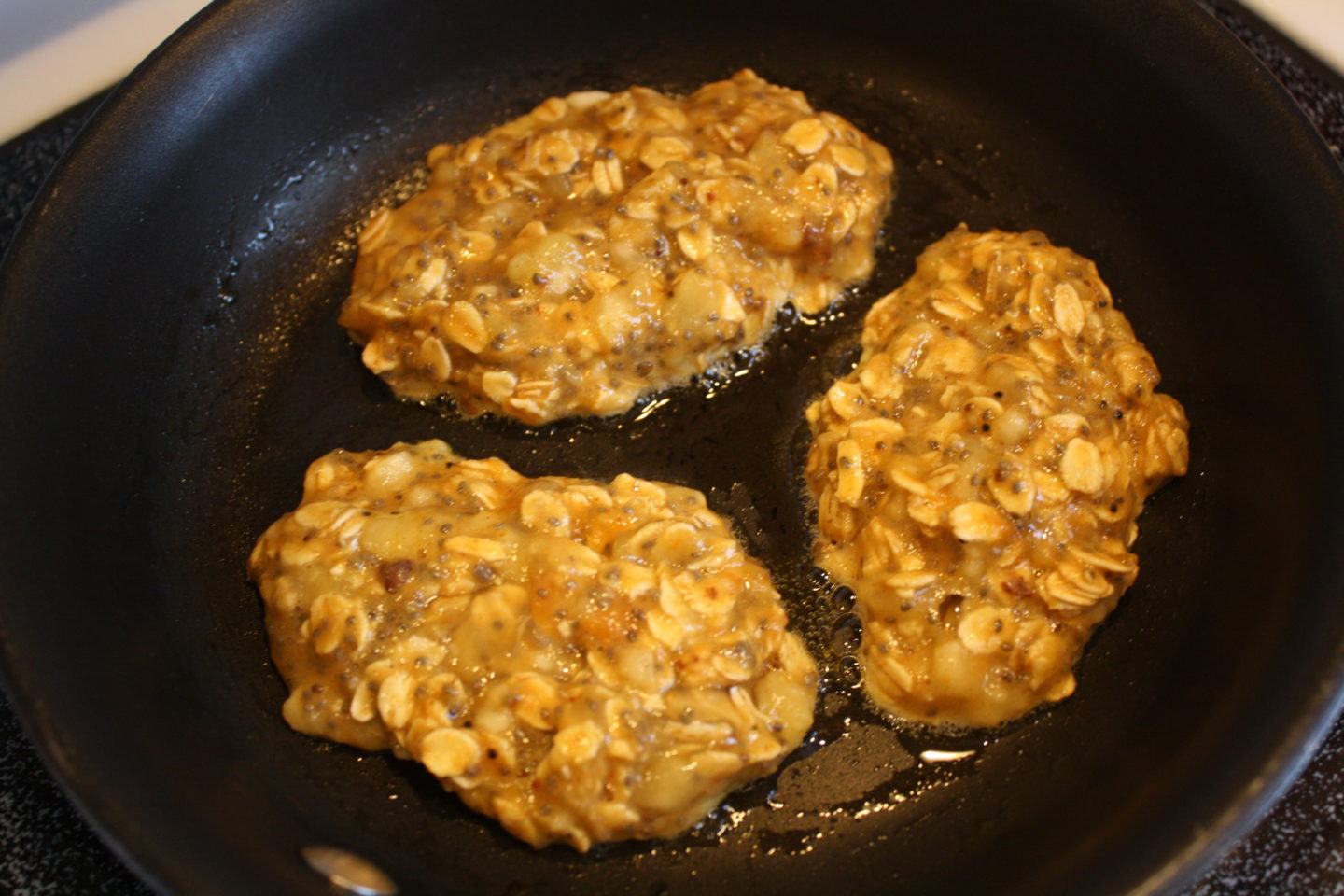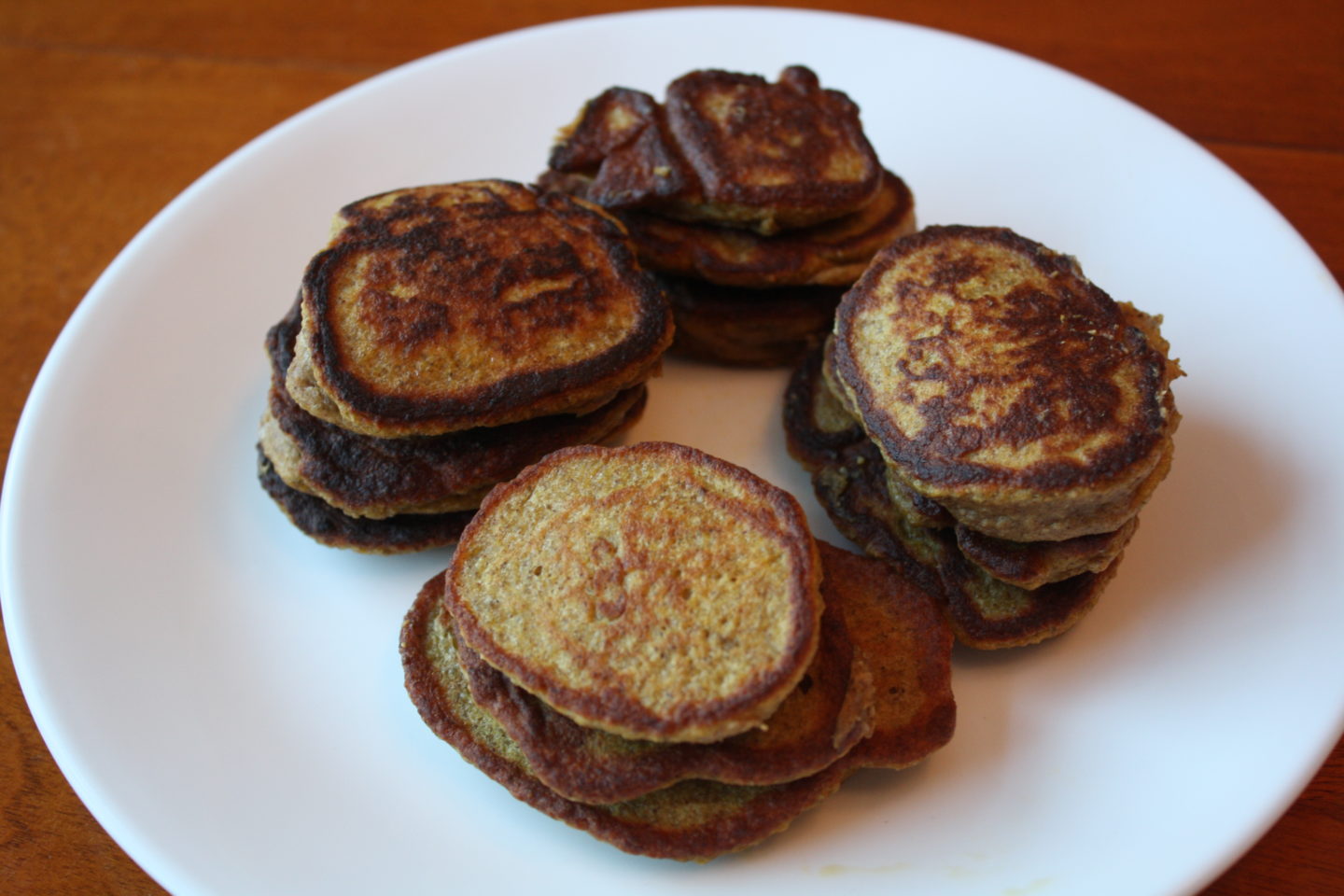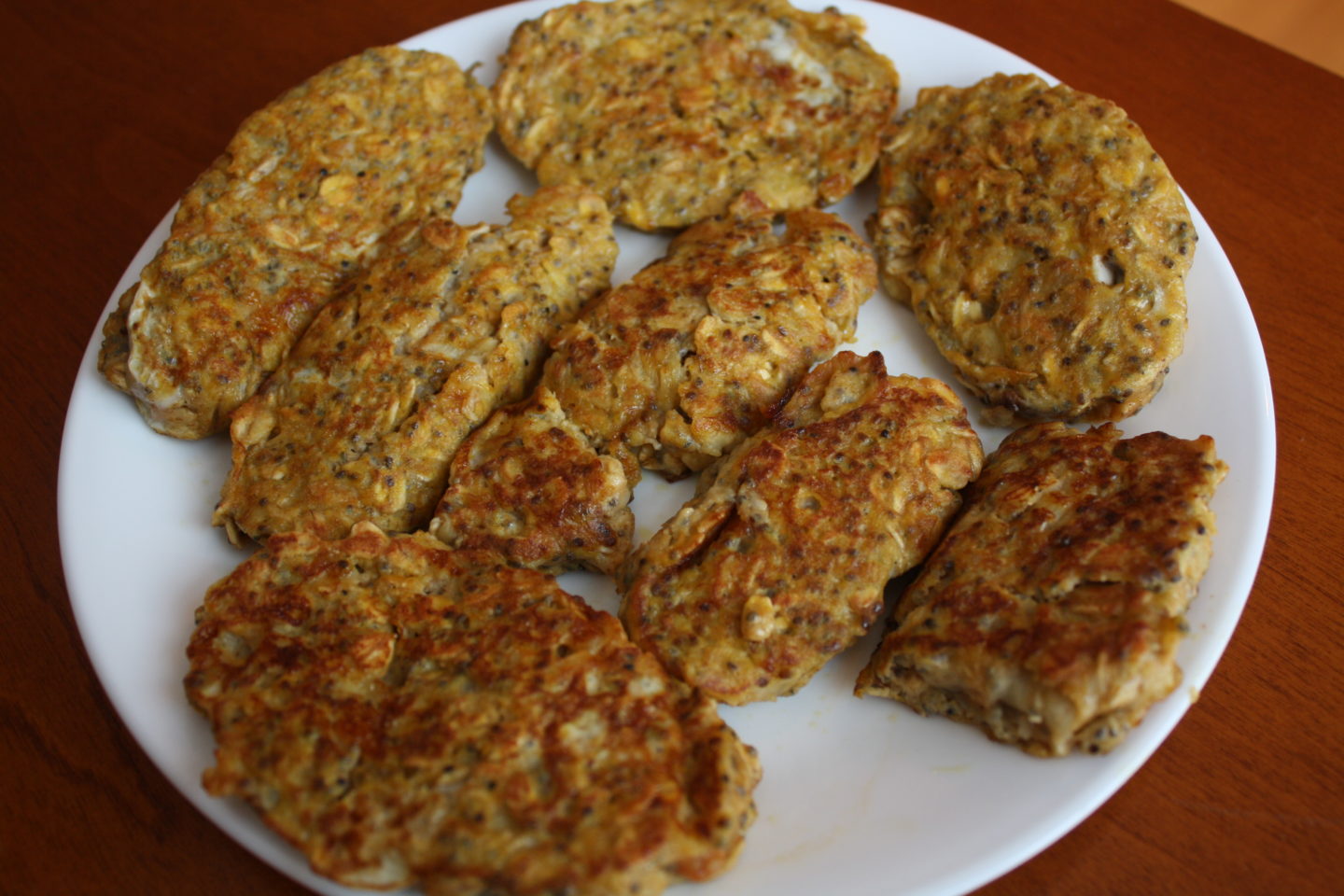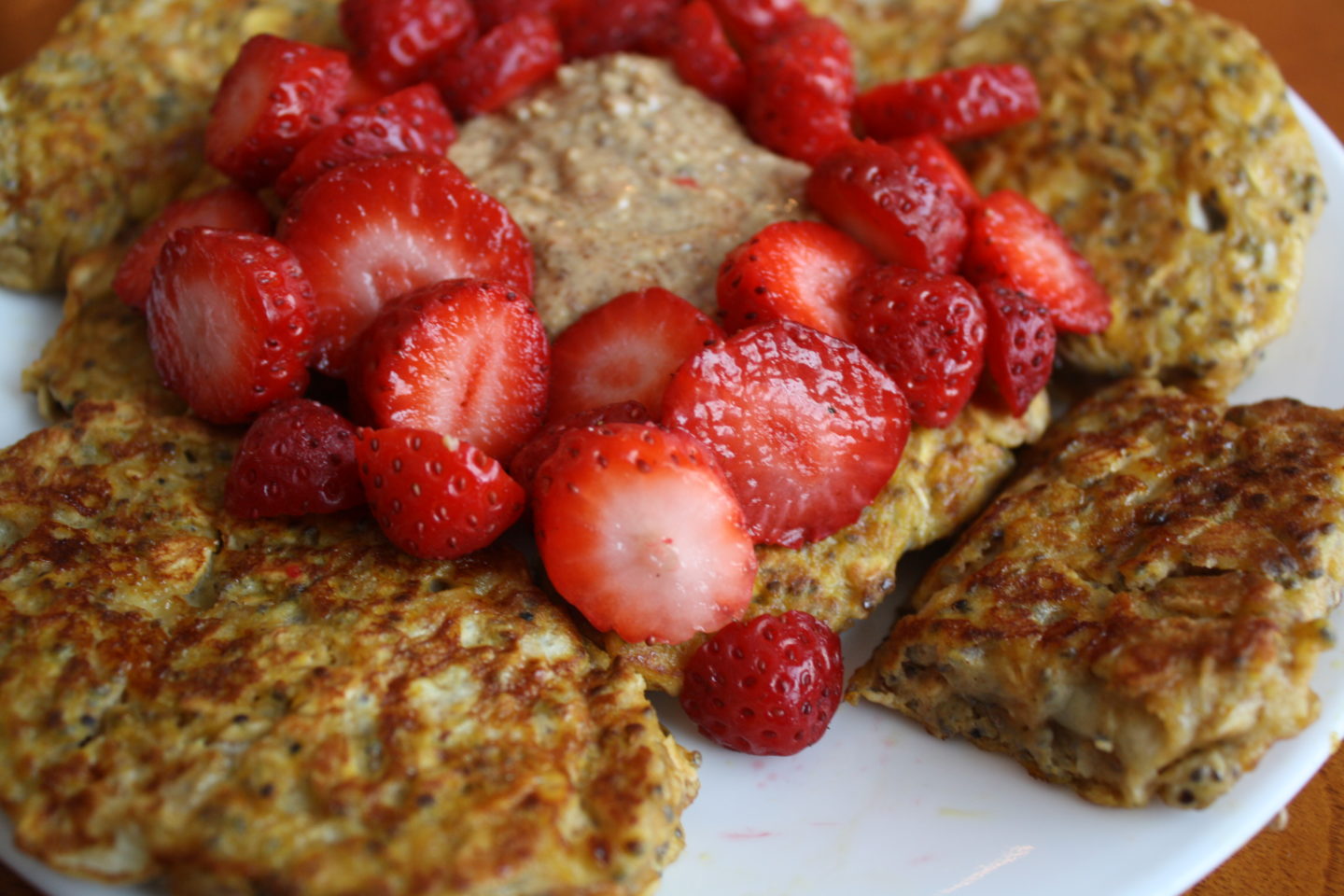 Let me know in the comments below if you make this recipe! Would love to know if you go the blender or hand mashed route… Also, I want to know what you top your pancakes with!