Every year, it seems that summer goes back faster and faster. This summer honestly didn't feel like much of a break for me though, because I was working a soul-crushing, creativity-draining, 40-hour-a-week office job (I did have a year of travels before it though, which eased the pain). For that reason, I am trying to milk out summer in the first few days of September. One way I am doing that is by rocking my favorite summer pieces, including this bold maxi skirt. I found it while scouring every page on the & Other Stories website. I immediately fell in love with its highlighter bright colors, festive pattern, and clashing prints. It's called the fiesta skirt and I don't think I've come across a more fitting name for a garment.
I balanced out my busy bottom half with a simple, white off-the-shoulder top and I finished the look with a pair of pom-pom hoop earrings. Last but not least, I picked up my trusty Cult Gaia bag.
I love it when brands create such one-of-a-kind pieces like this skirt and I know I will continue to wear for summers to come.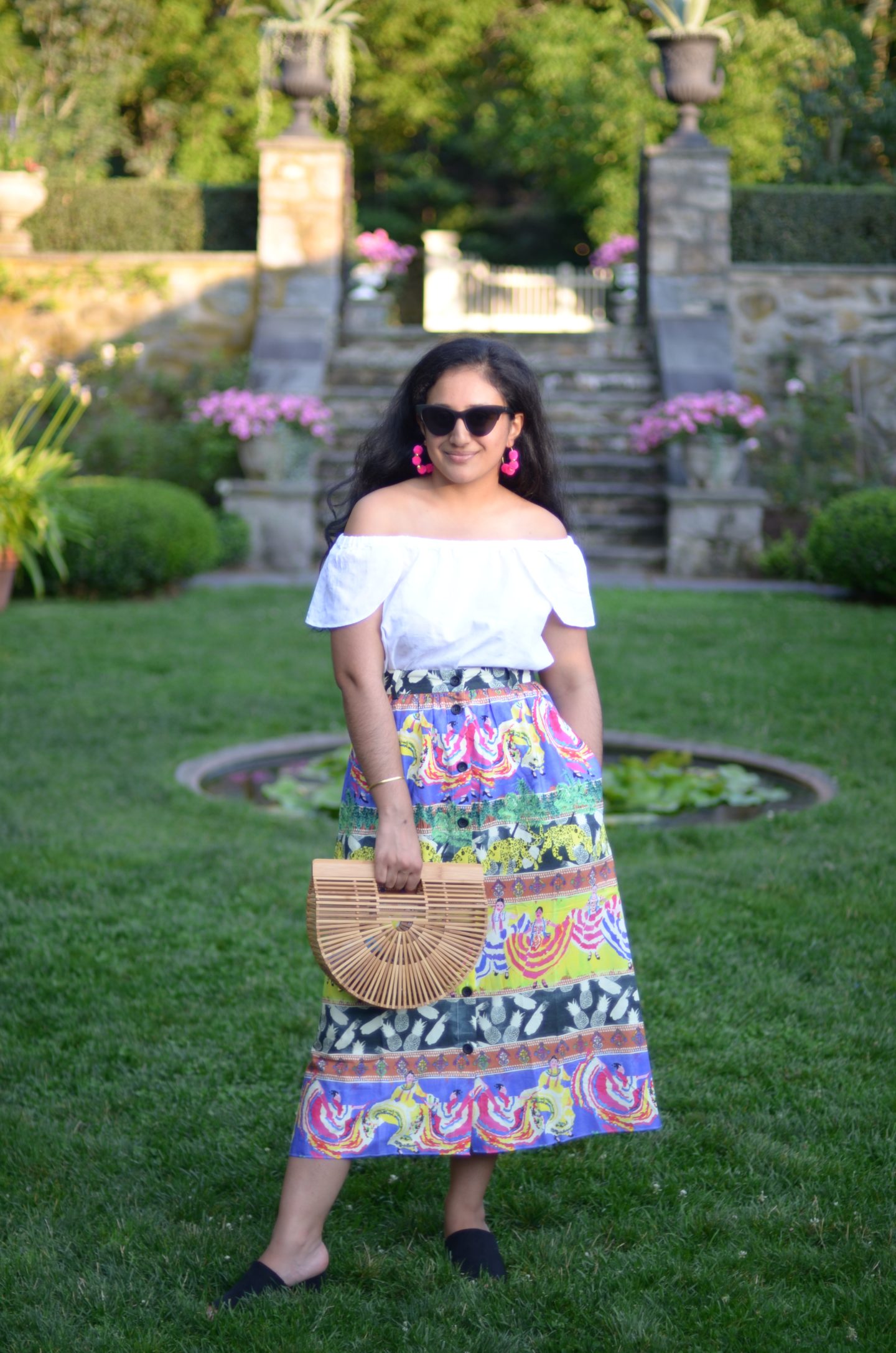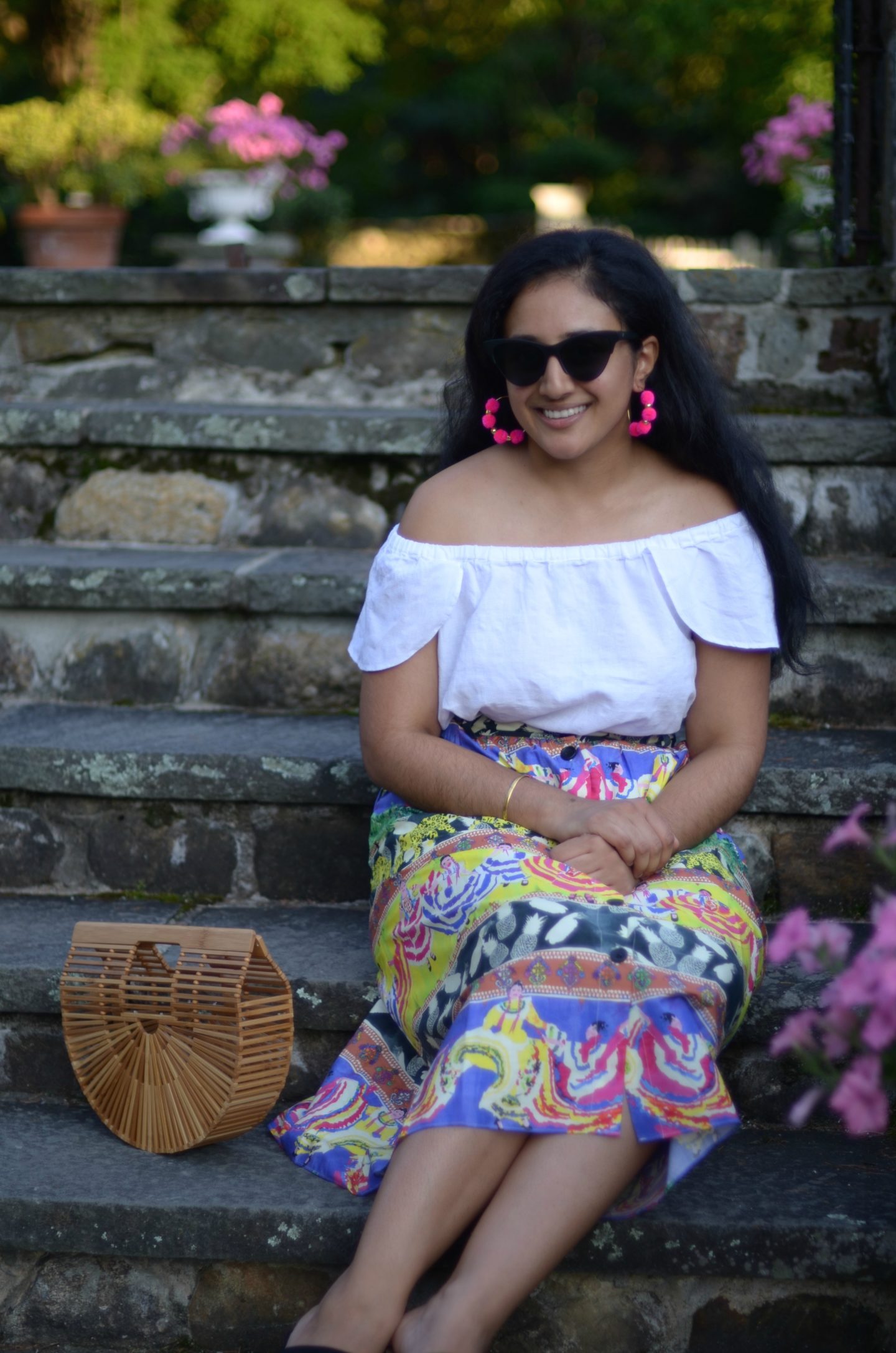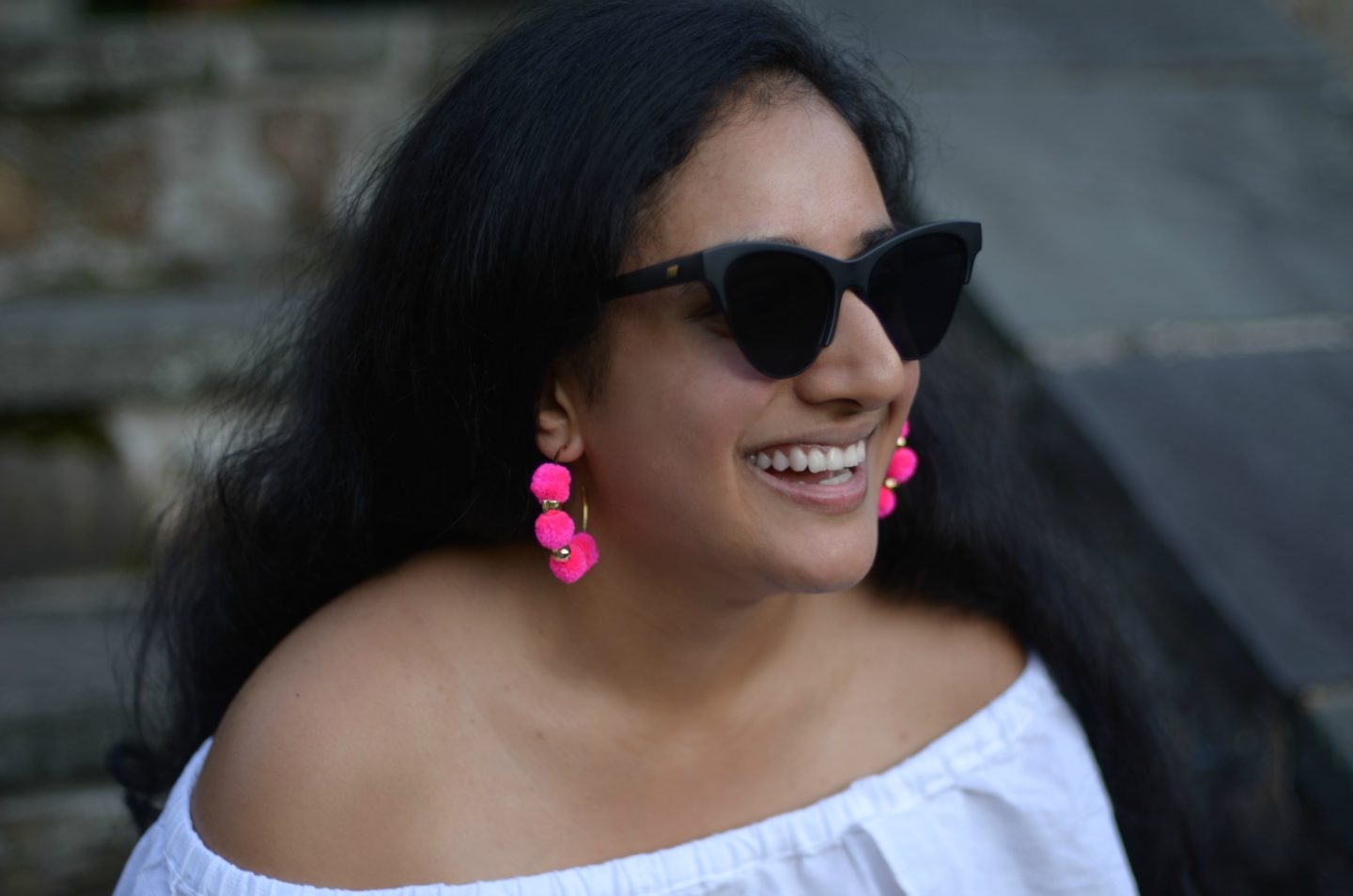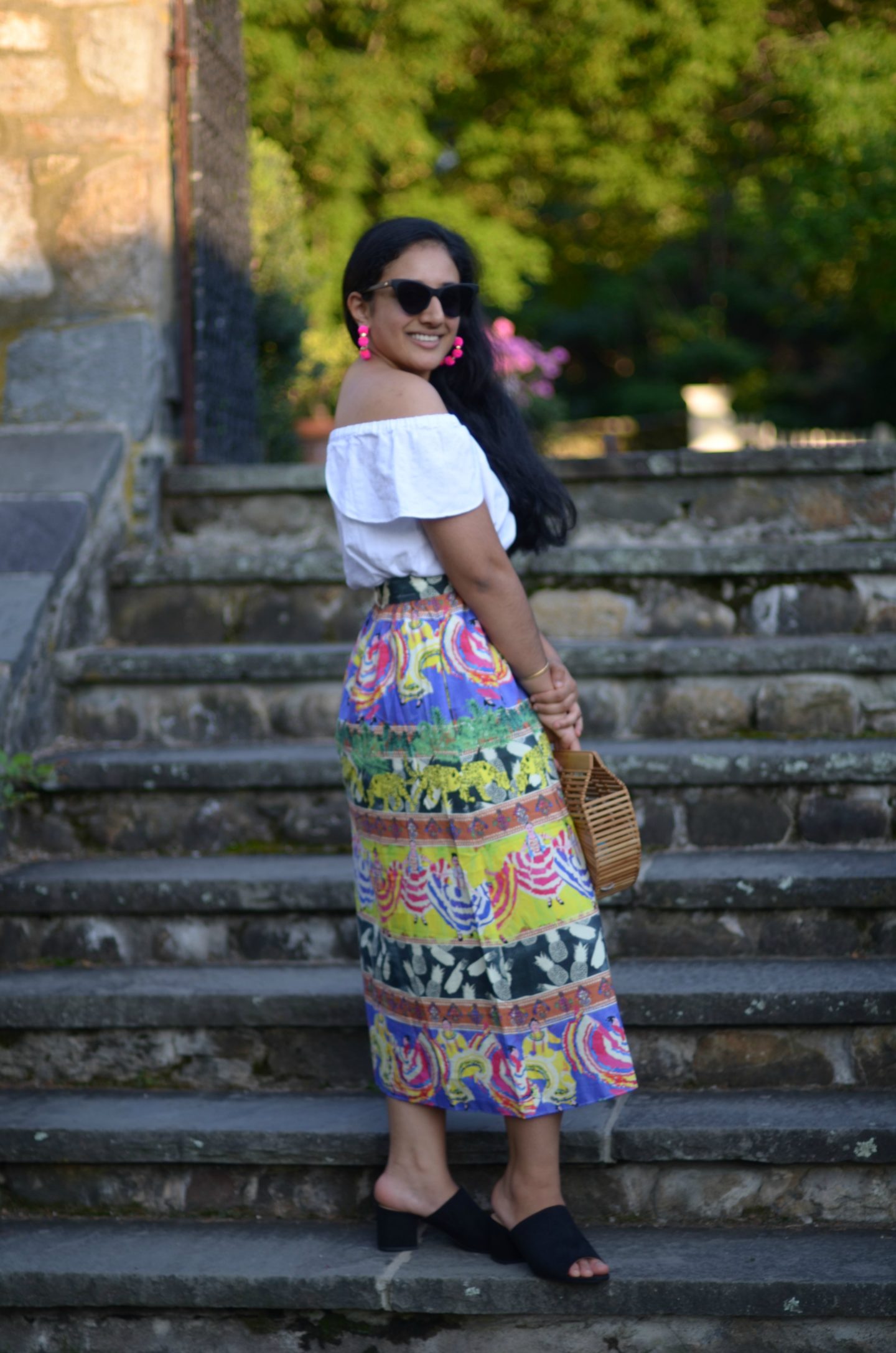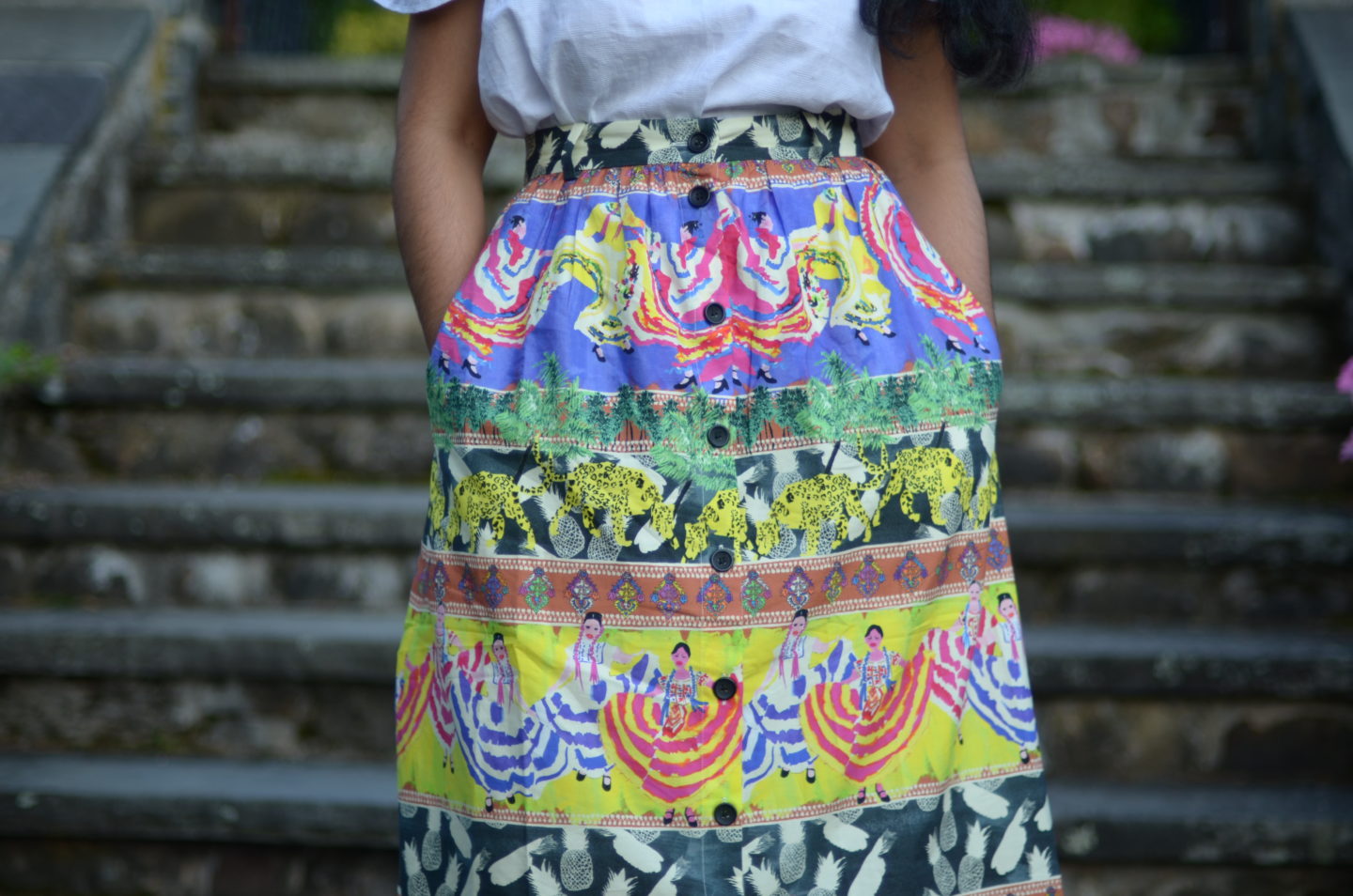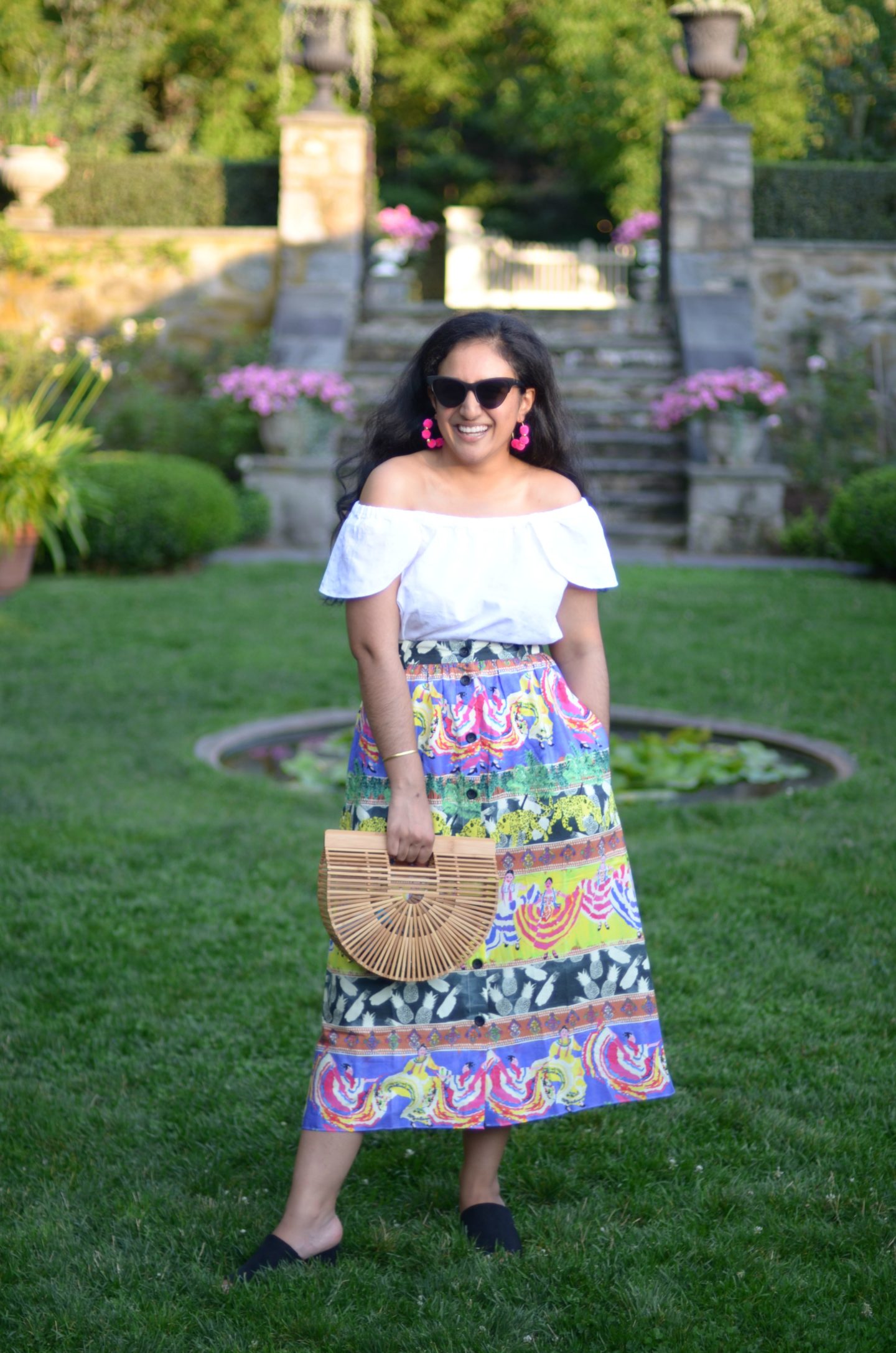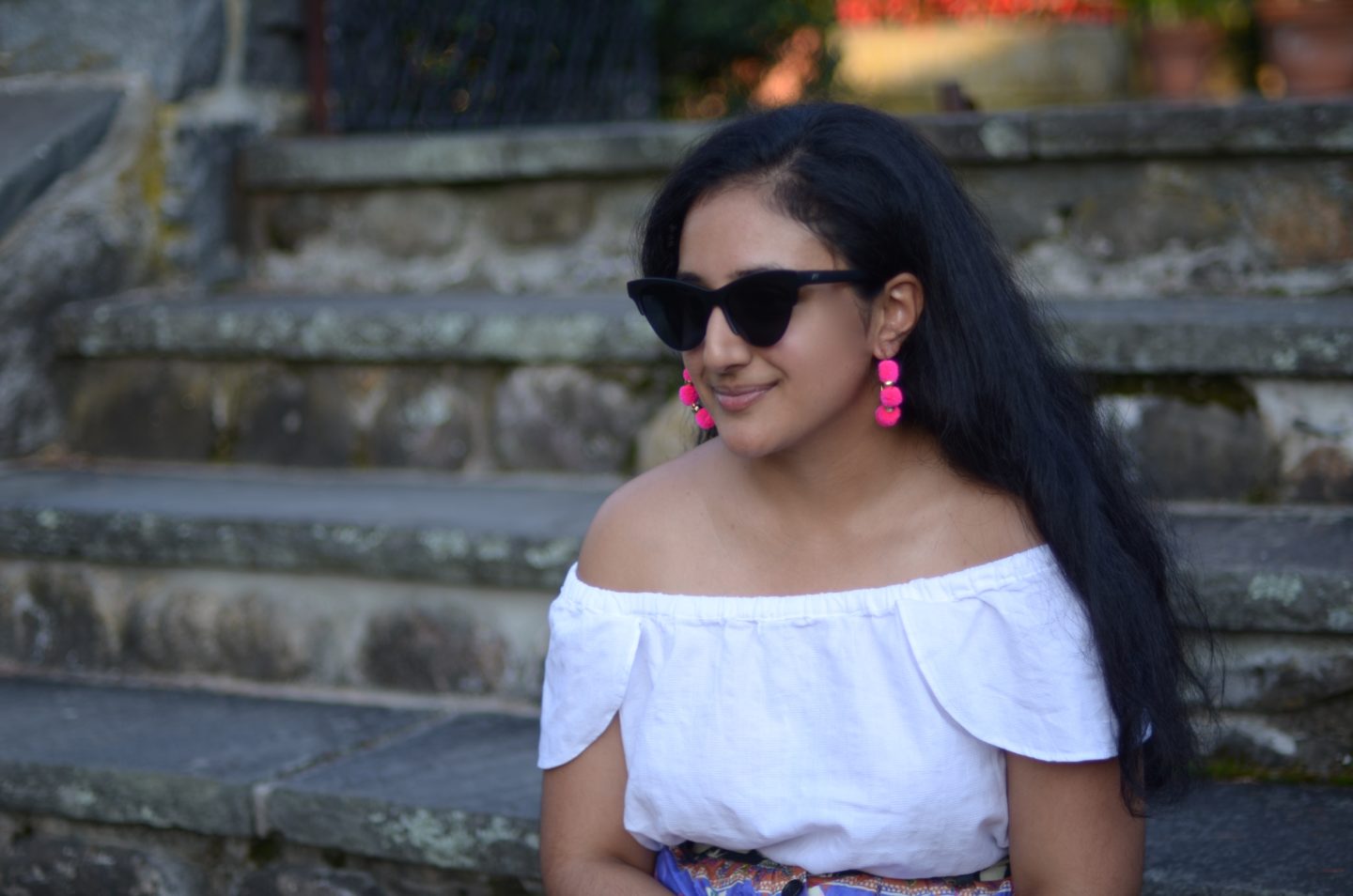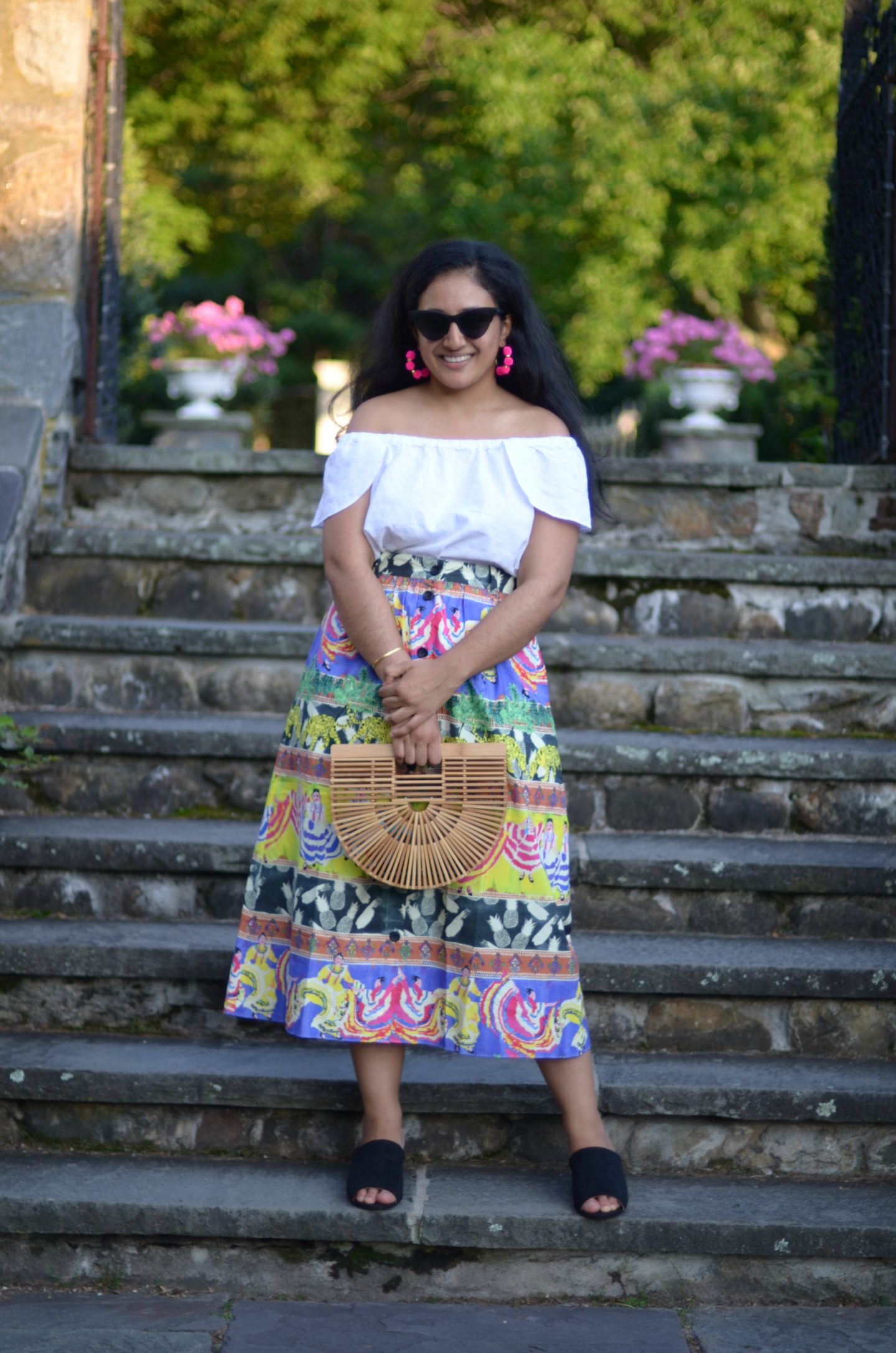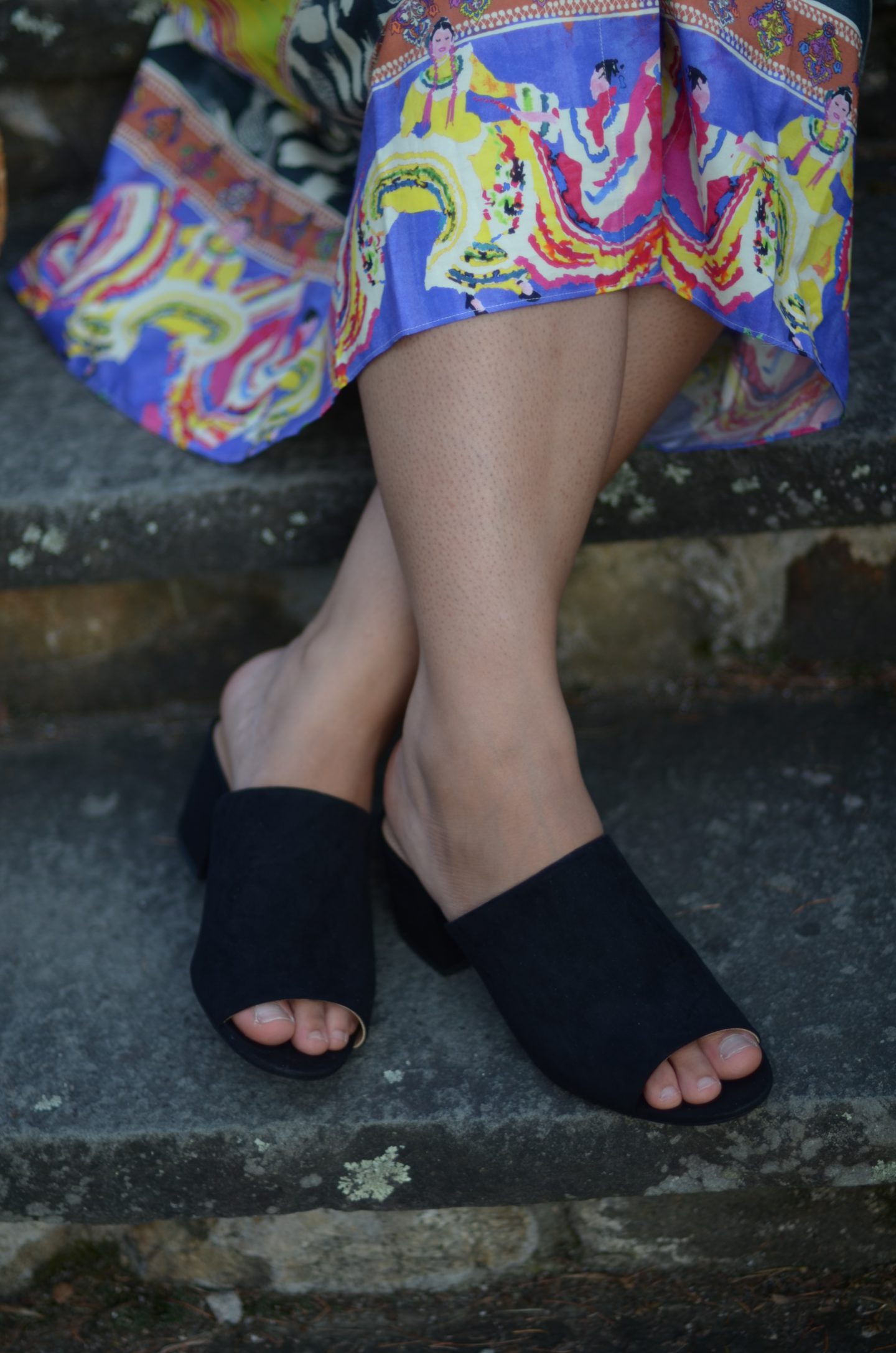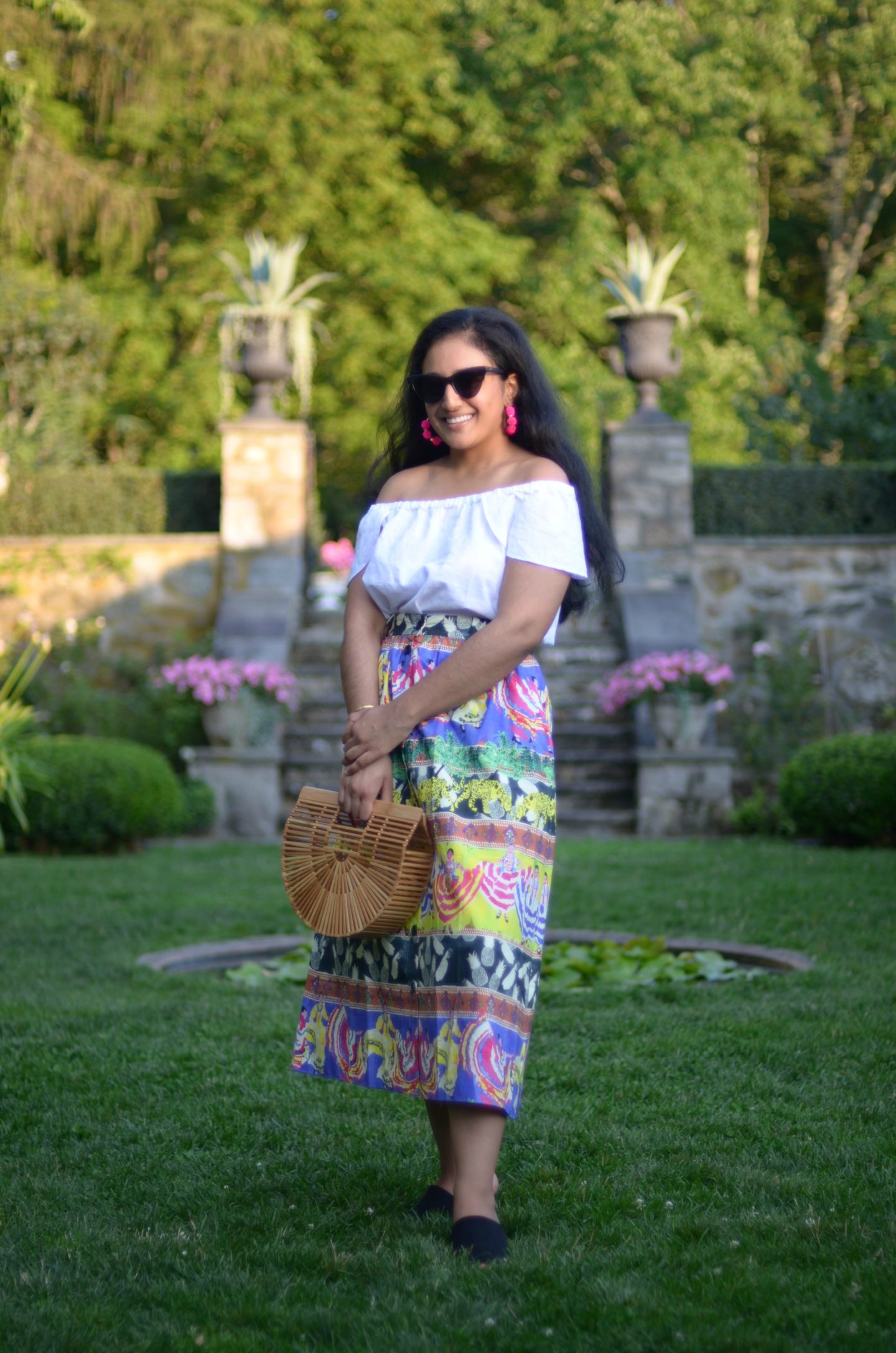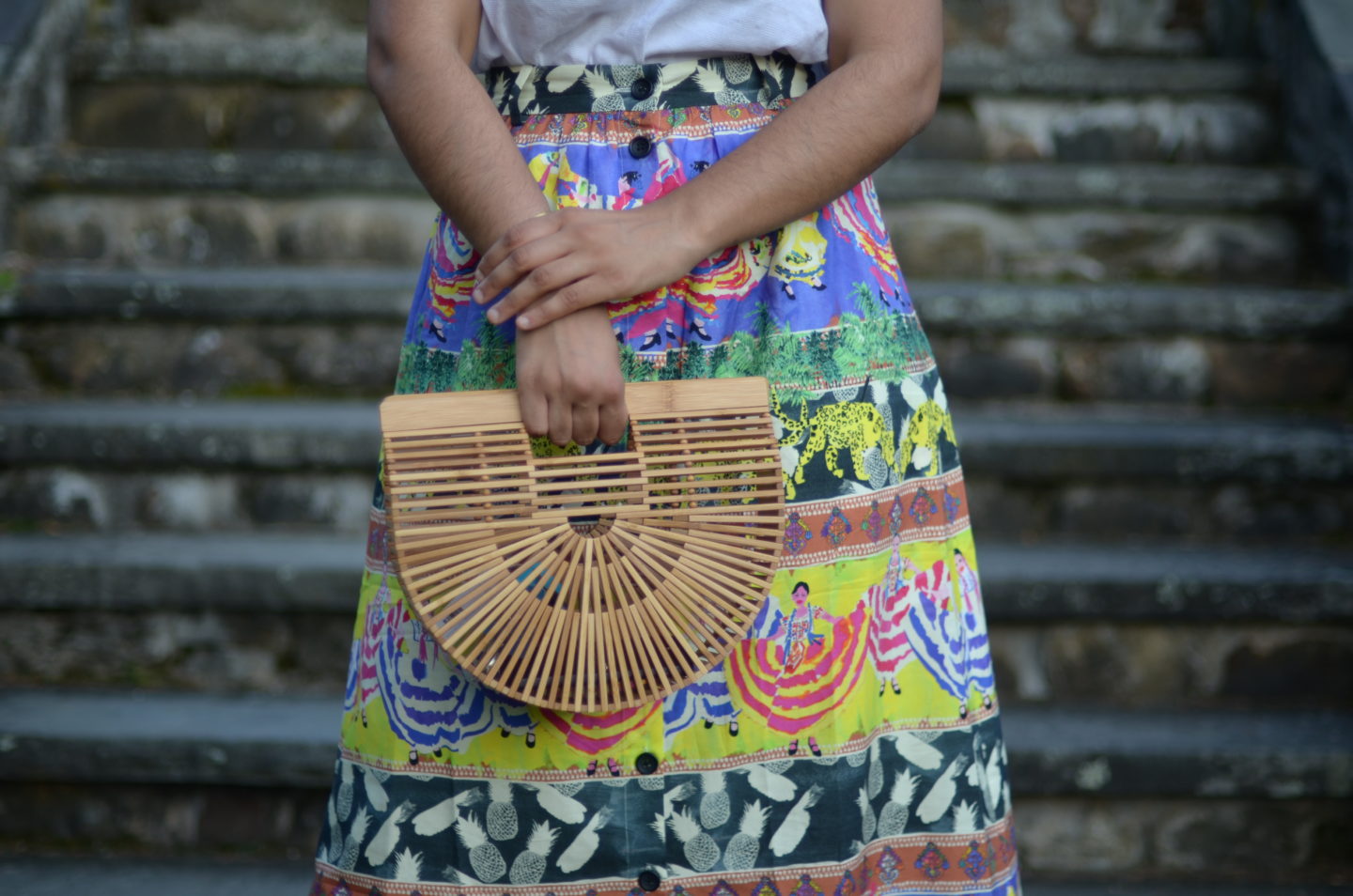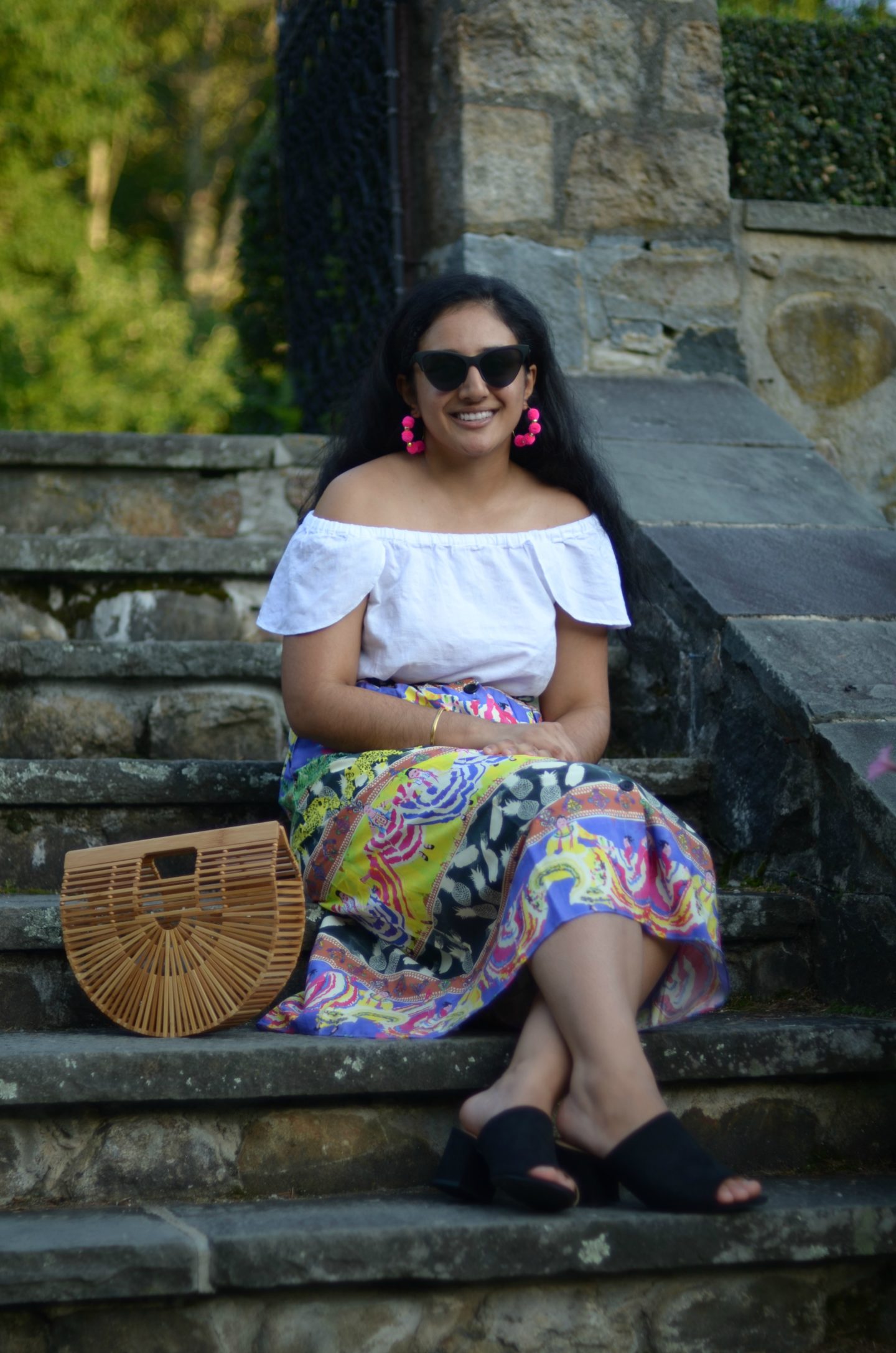 What I'm Wearing: Shirt // Skirt // Earrings // Sunglasses // Bag // Shoes