I have eaten at a lot of restaurants in my life, a lot of them good, a lot bad, and a lot mediocre. Only a handful have been amazing. I found three such restaurants this past fall in Madrid, specifically in the Justicia neighborhood. Justicia is northeast of the Gran Via, kind of an in between Centro and Salamanca. Not only geographically, but also in terms of its vibe: Justicia has the sophistication of Salamanca, but with the youthfulness found more in Centro.
If you are in Madrid, I definitely recommend you walk around Justicia and stop for a meal at one of these restaurants, where service, food, and decor all are at the highest standard. I hope you enjoy these photos, a visual feast in hopes that you one day visit for an actual feast!
---
Olivia te Cuida
The first time I went to Olivia te Cuida, I showed up at 12:15pm expecting to eat lunch. Of course, because this is Spain where people eat later than necessary, Olivia was still serving breakfast. I thus went for the most lunch-like item on the menu: a sandwich stuffed with hummus and roasted vegetables. I loved how flavorful the sandwich was despite having just vegetables. I was still dying to try Olivia's lunch menu so I returned the next day. Their lunch menu is super customizable, allowing you to choose 0-3 sides with a plat principal for a plate of vegetarian deliciousness. I chose pumpkin ravioli for my main dish with cauliflower fritters and roasted eggplant as my sides. The waiter at this restaurant was also so friendly and was able to speak perfect English because he actually lived in New York City for a few years before returning home to Madrid. I loved making conversation with random people across Madrid and it was nice to speak with someone who was familiar with the U.S. I hope he is still working at Olivia whenever I return to this tiny, quaint spot.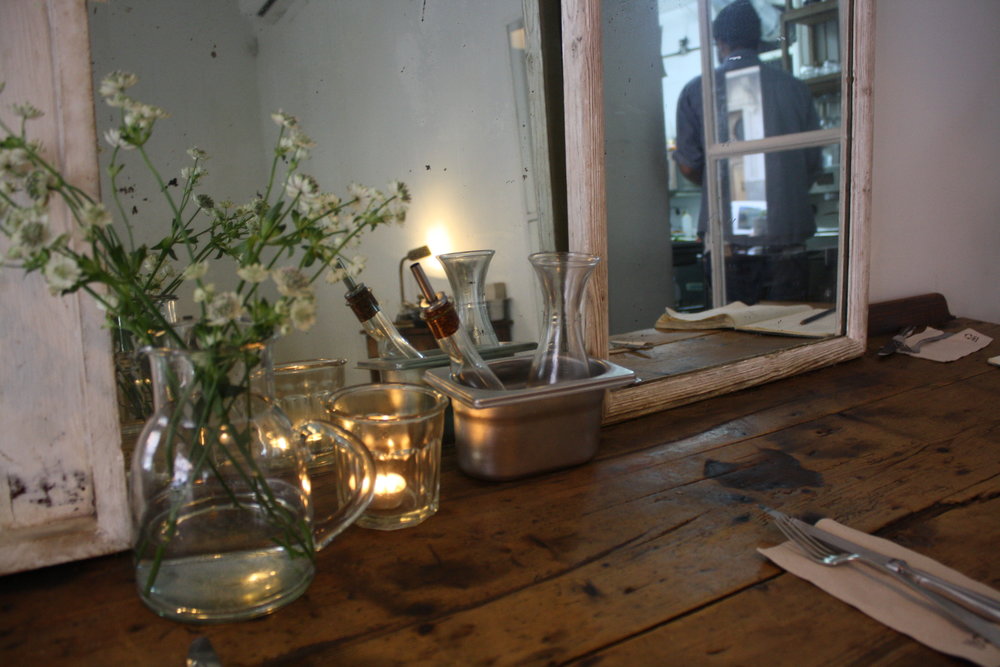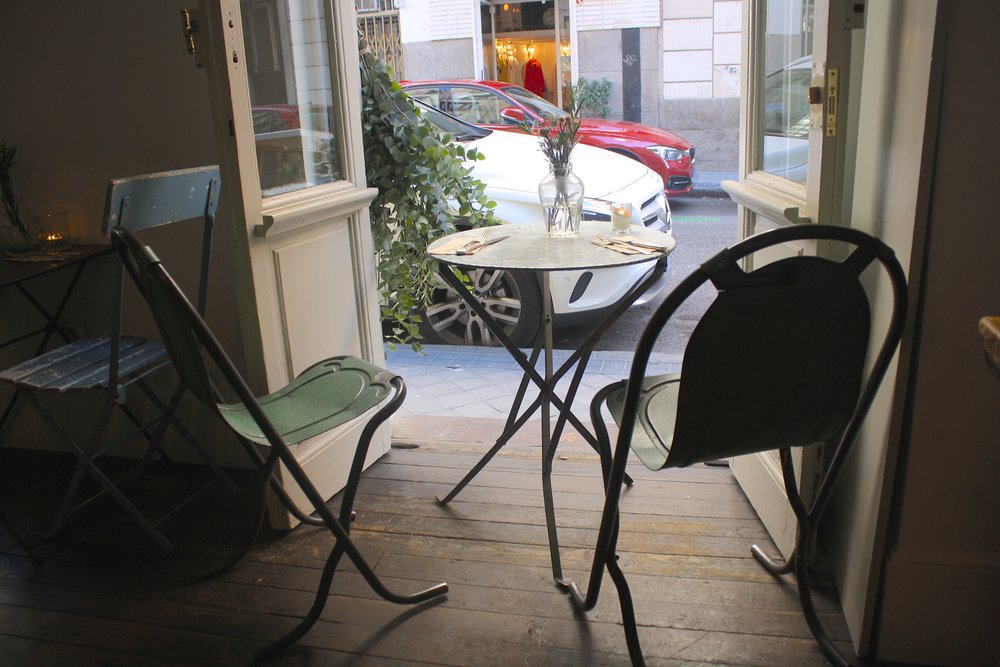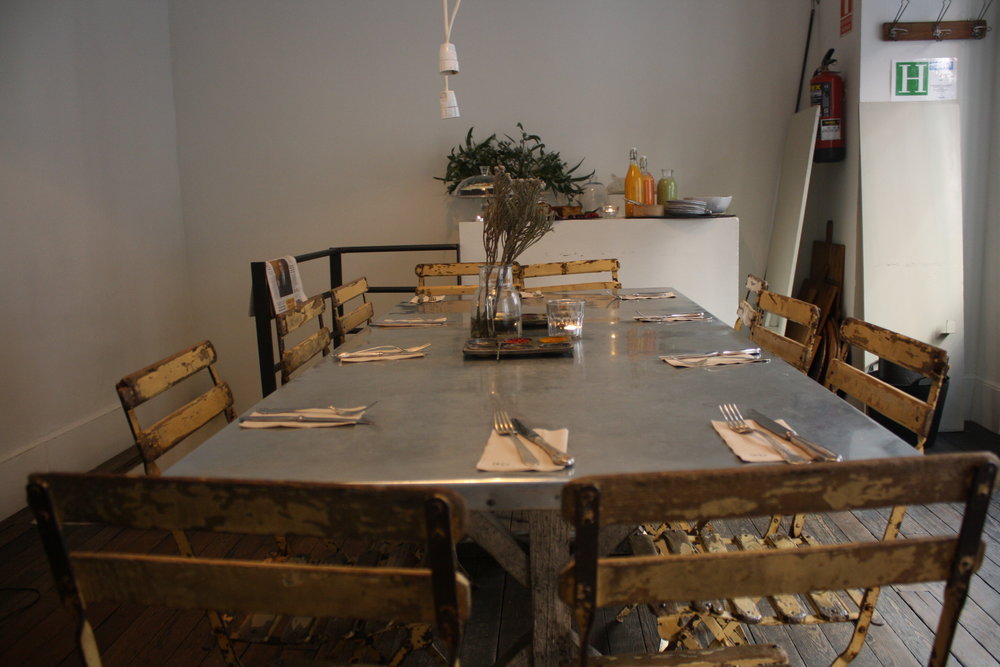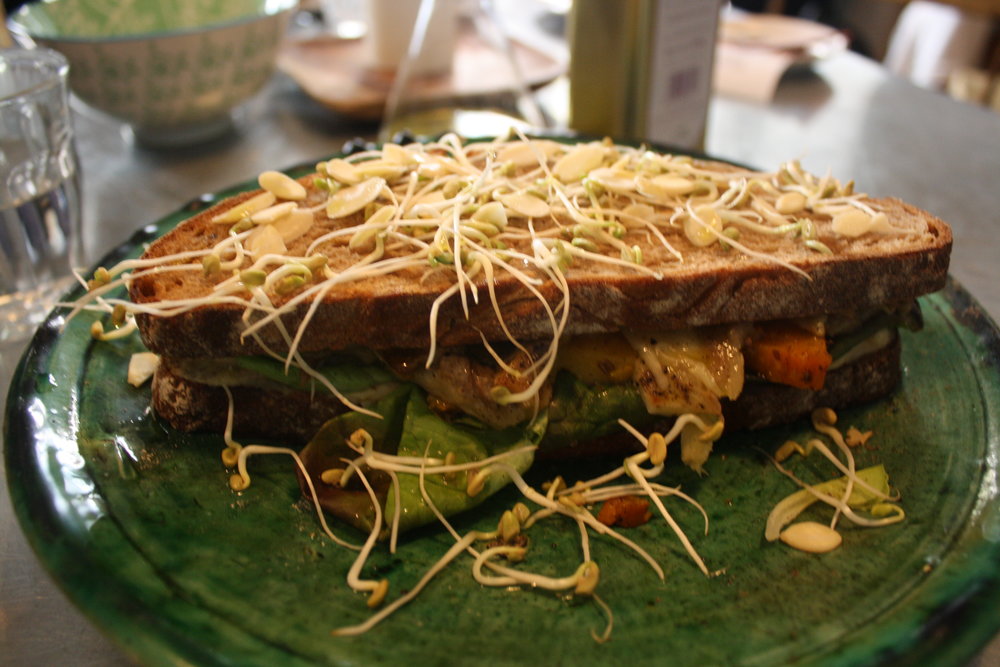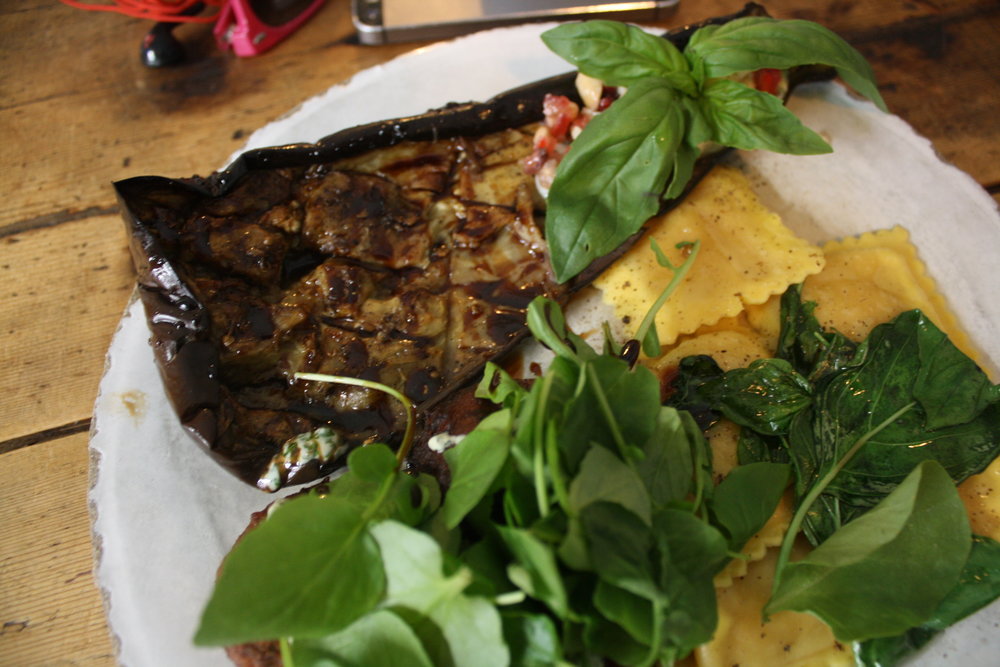 La Hummuseria
One of my friends (the same one who recommended Restaurante Ten Con Ten) told me about La Hummuseria. This restaurant is located on a street perpendicular to the Calle de Fuencarral, a pedestrian-only avenue full of international stores. At La Hummuseria, you order a serving of hummus from a handful of flavor options, then you use this hummus as a dip for tapas, pita bread, onions, and hot peppers. I ordered hummus with green tahini and a hard-boiled egg topping. I also got diced sweet potatos to dip in the creamy and delicious hummus. Honestly, I am not much of a hummus person because I think it tastes, feels, and looks like a bland mush, but all the authentic sides that La Hummuseria served transformed this hummus into a robust culinary experience.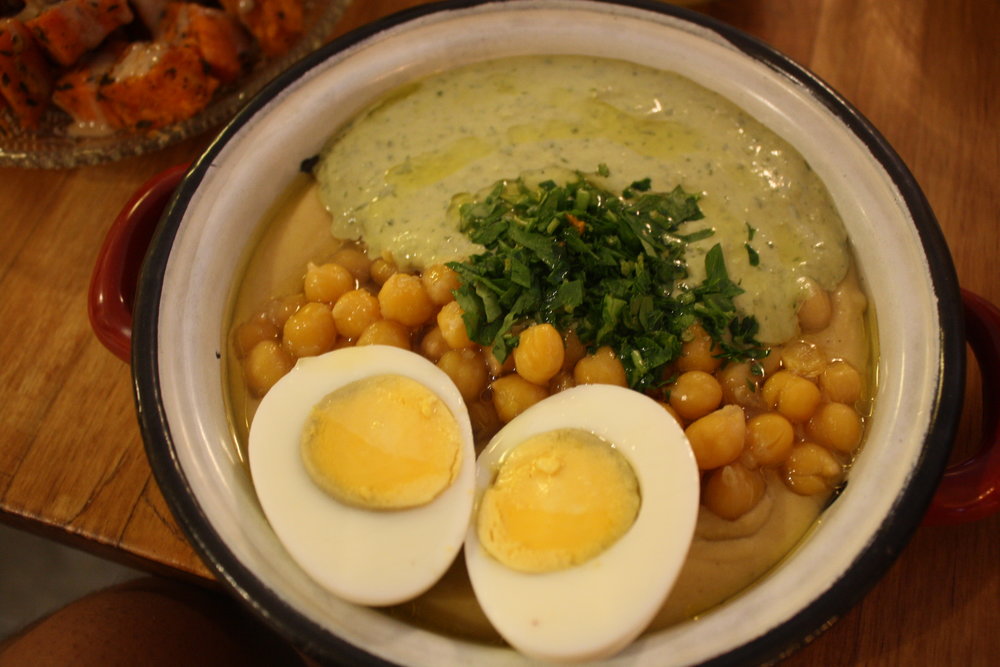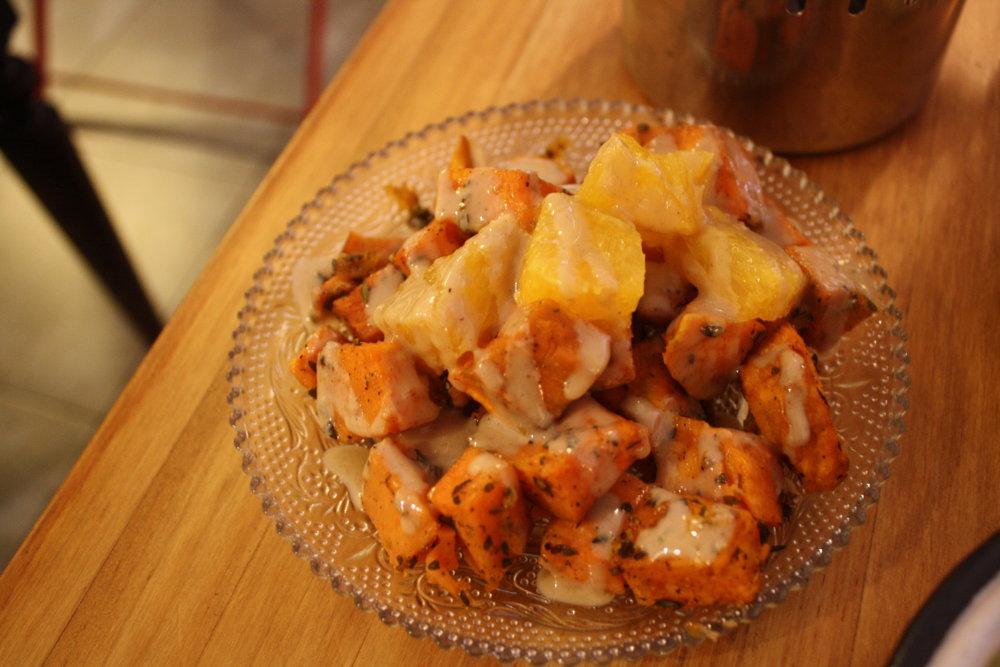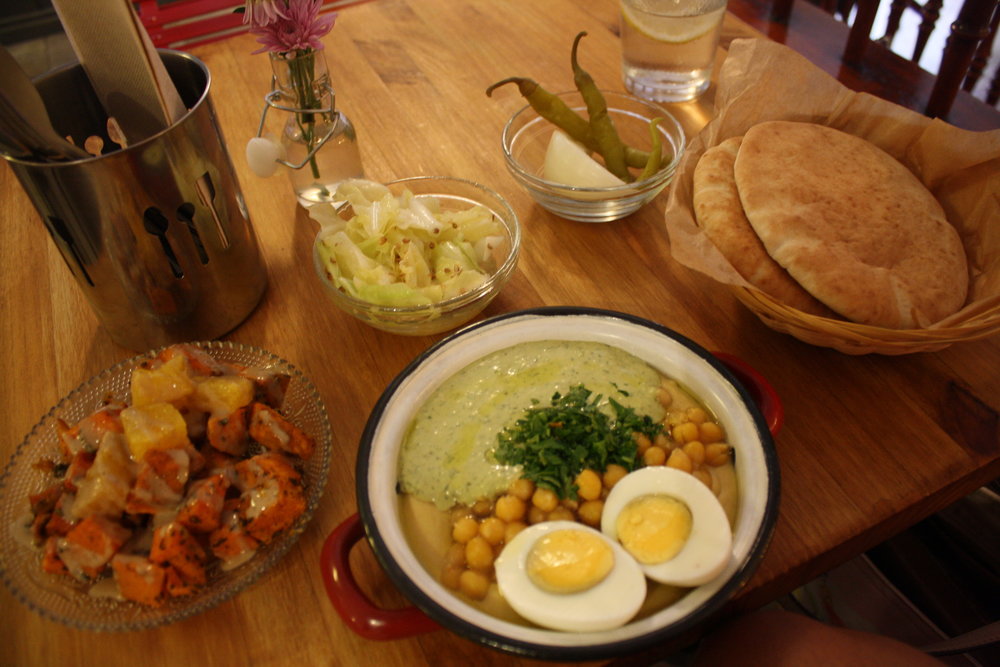 Mesa 3
Unfortunately, I forgot my camera the first time I dined at Mesa 3. On that occasion, I had a prix fixe menu with an amazing zucchini and leek pie to start, a chicken curry with basmati rice as my entree, and a chocolate fondant cake to finish. That meal was probably the best I've had in my life! First off, zucchini is my favorite vegetable. Second, the chicken curry actually had flavor and was filled with fresh-tasting carrots and peas. Lastly, chocolate fondant cake is my favorite dessert! Each item was a perfectly sized portion and was served to me by a really sweet waiter (although I would've preferred if he didn't serve me my entree then go outside to smoke and then come back inside and immediately take my empty plate… like, hombre, shouldn't you have washed your hands first?).
When I returned to Mesa 3, I made sure to bring my camera and I once again ordered from the prix fixe. I chose to start with spaghetti all'arrabiata, which could've been spicier (PSA: Sant Ambroeus in NYC serves the most amazing arrabiata). My entree was an amazing piece of piece of lemon-stuffed fish cooked in paper in the oven. I topped off the meal with what can only be described as a piece of Kit Kat cake. If I was a bigger fan of Kit Kats, I would've liked the cake more, but it was still creative and unlike anything I've ever eaten before.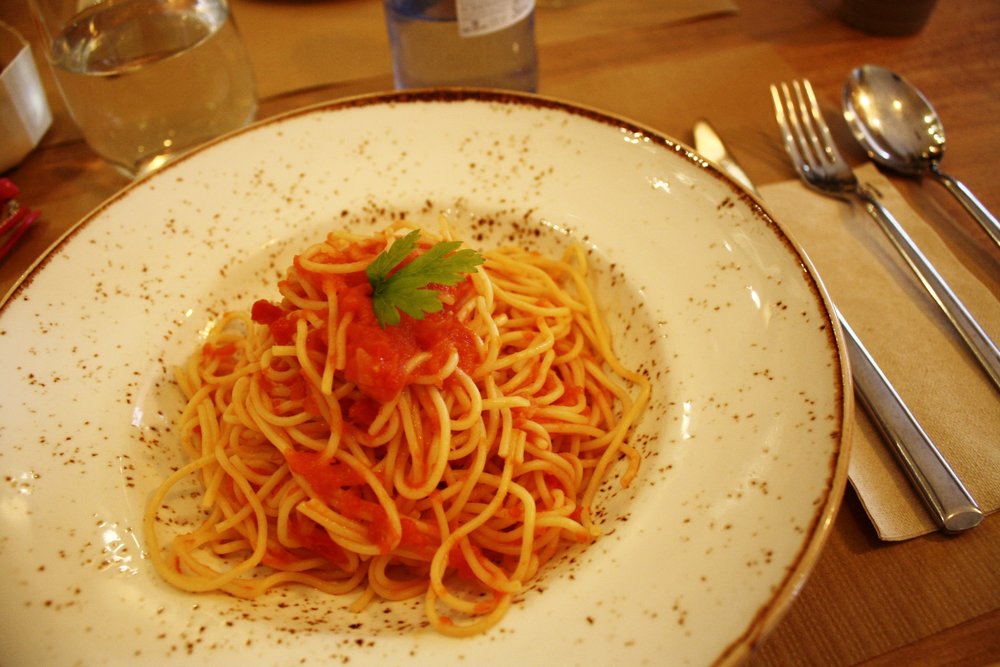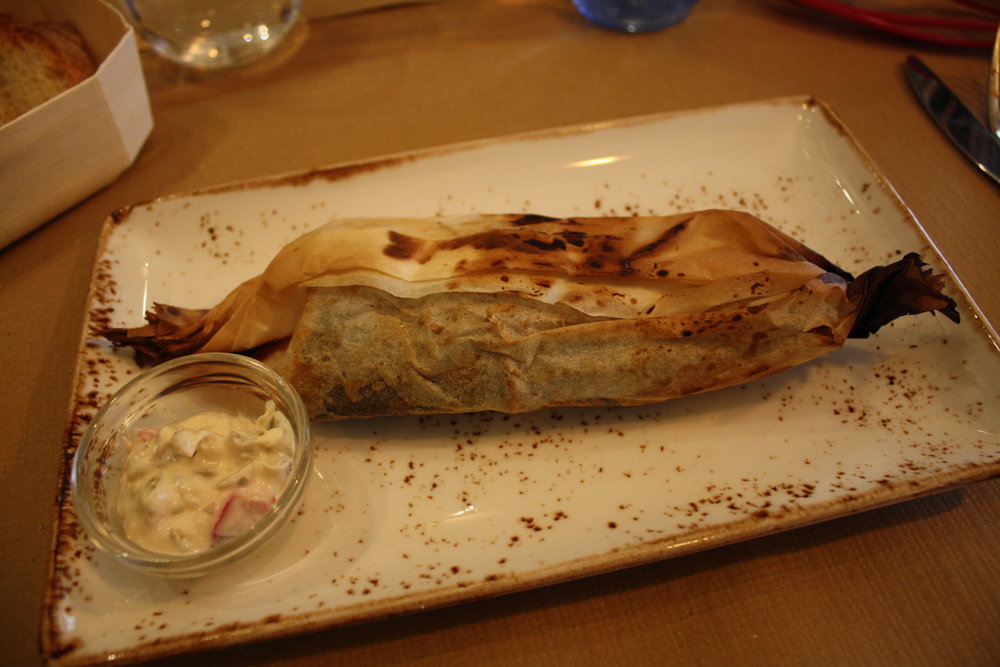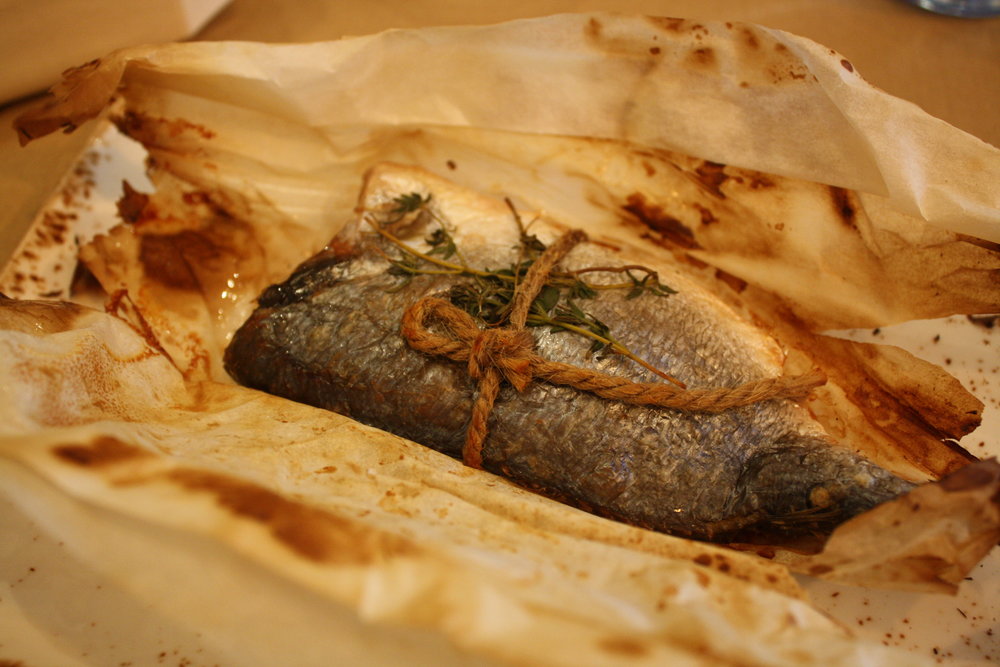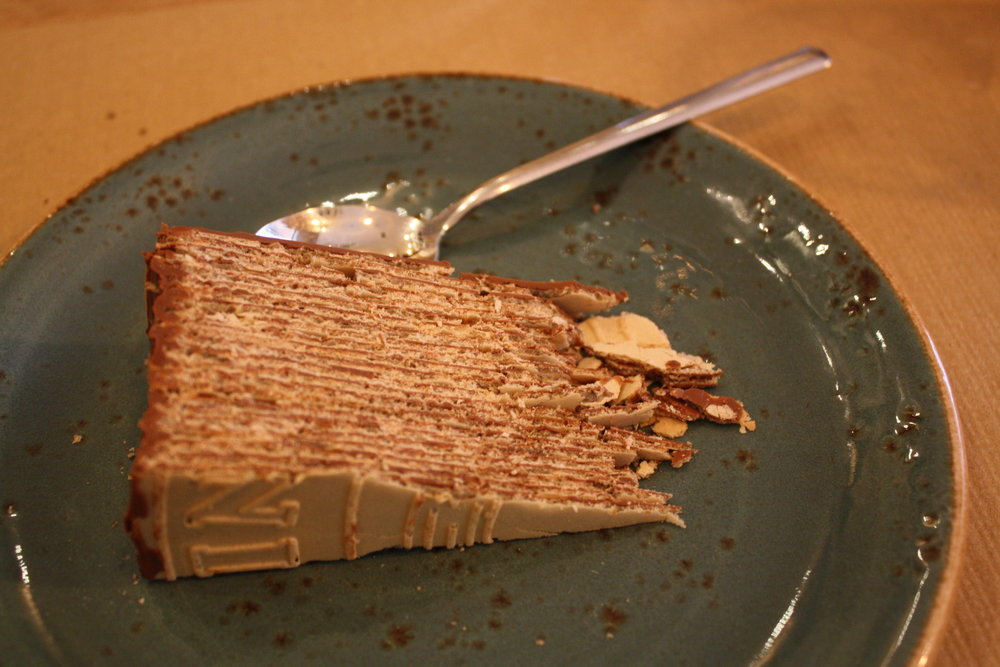 I hope you liked these photos. If you ever go to Madrid, please visit at least one of these places because you won't regret it!
You can also check out more editions of Madrid Eats here!