I woke up extremely early on Saturday morning in Paris. Like 5:30am type of early because, as I said in my last post, I was not comfortable sleeping in the hostel, and when I'm not comfortable, I sleep lightly and briefly. Meanwhile, my sleeping beauty sister was snoozing through the alarm she set for 7am.
Once both my sister was up and ready, we headed out for breakfast at Angelina on the Rue de Rivoli. This tea house makes the most decadent and delicious hot chocolate, which I enjoyed sipping while munching on croissants as part of a breakfast platter.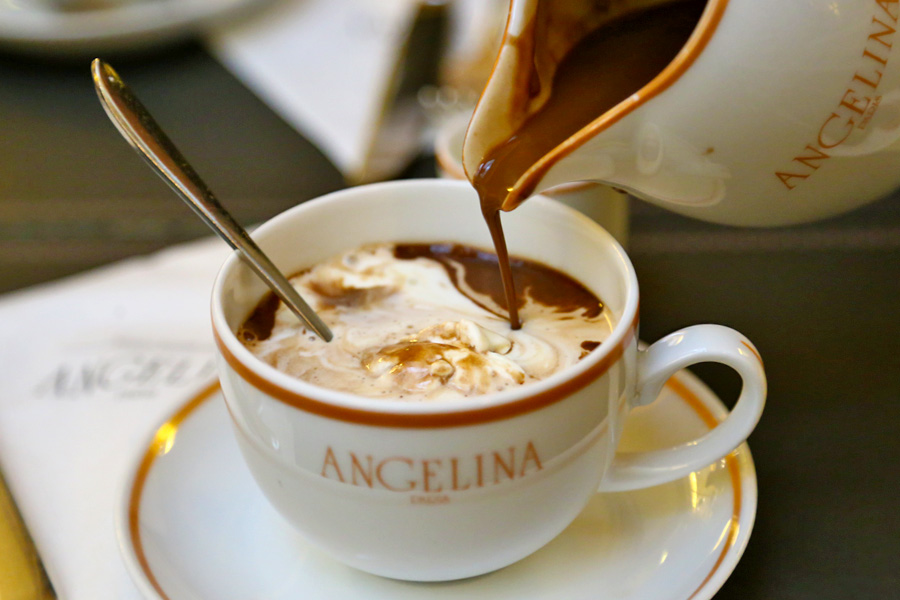 Photo courtesy: danielfooddiary.com … For whatever reason, I didn't think to take one photo in Angelina!
After brekkie, we hopped on the metro to the Île de la Cité. I mentioned in my last post that this was my sister's first time in Paris, so I wanted to make sure she saw some classic Paris landmarks. On the little island from which all of Paris came to be, we went into the Sainte-Chapelle cathedral and I'm glad my sister got to see it, although I don't think it was worth my paying €10 to see again.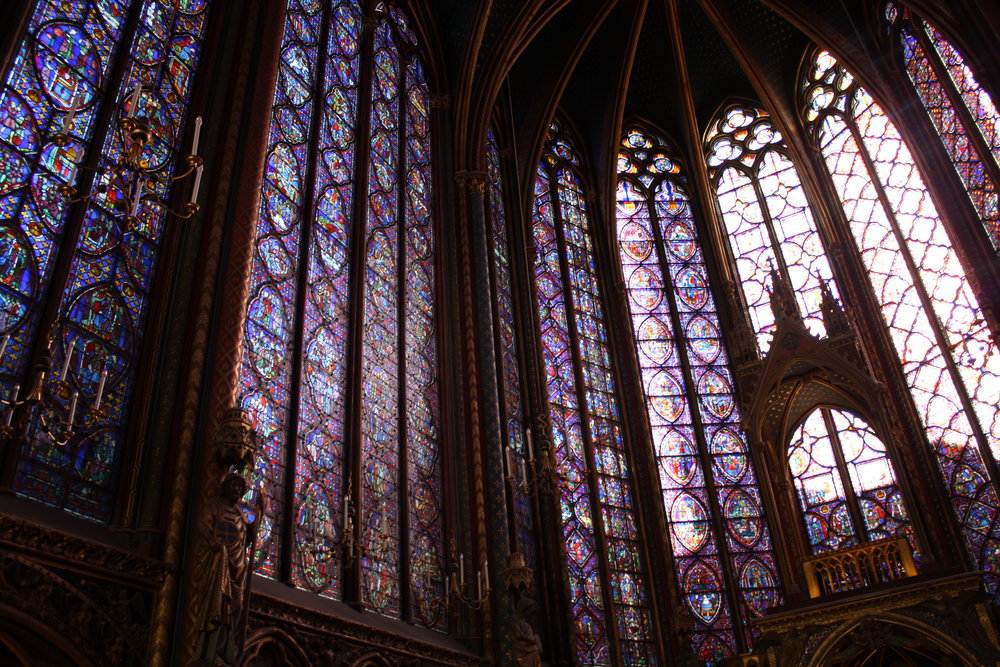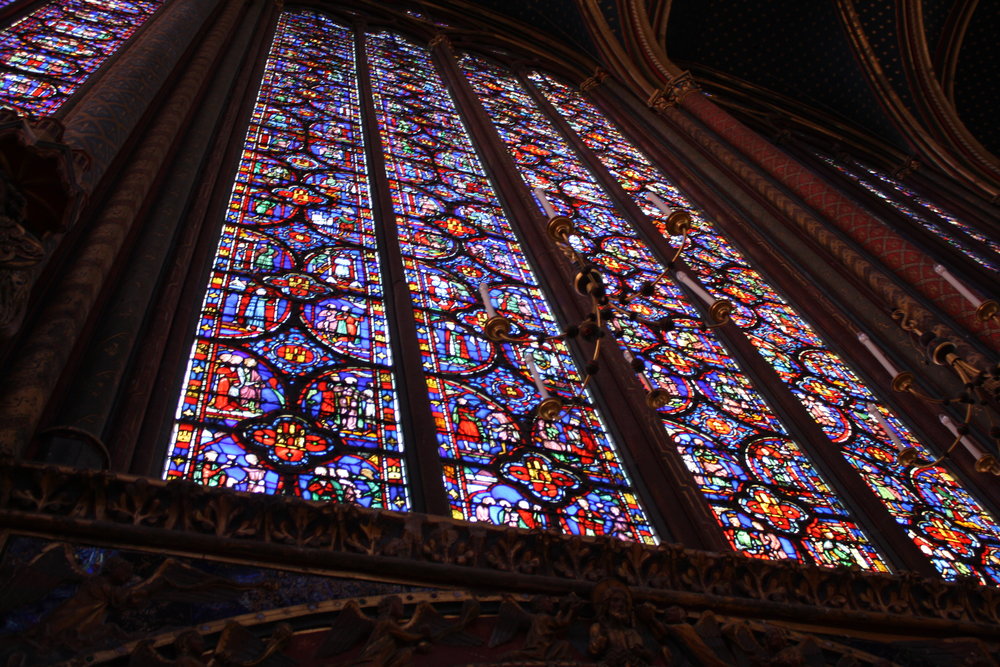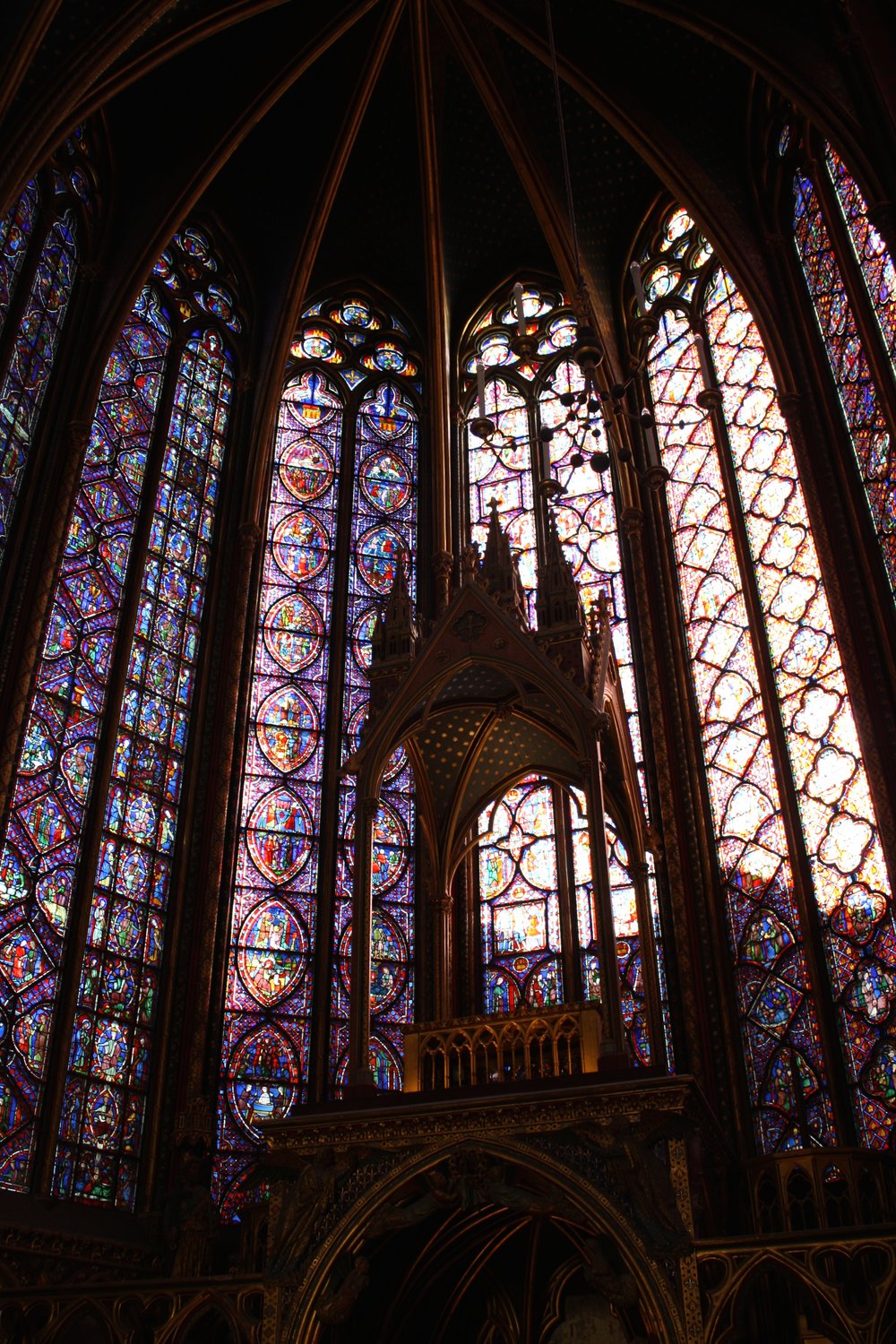 We also went to the Notre Dame cathedral. The line was extremely long and since we were pressed for time, we didn't go inside. I've been inside twice before, so hopefully the next time my sister makes it to France she will get to go inside.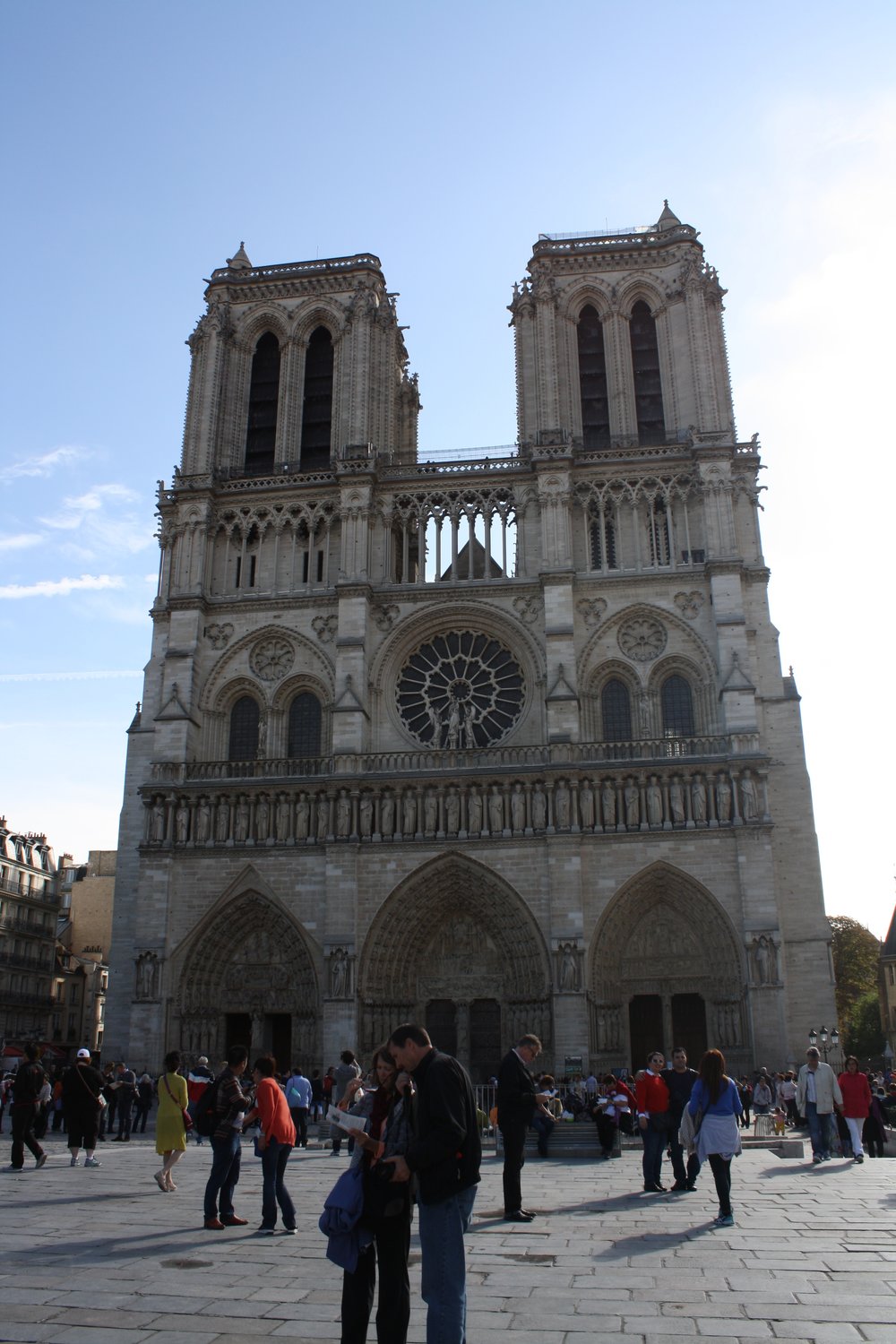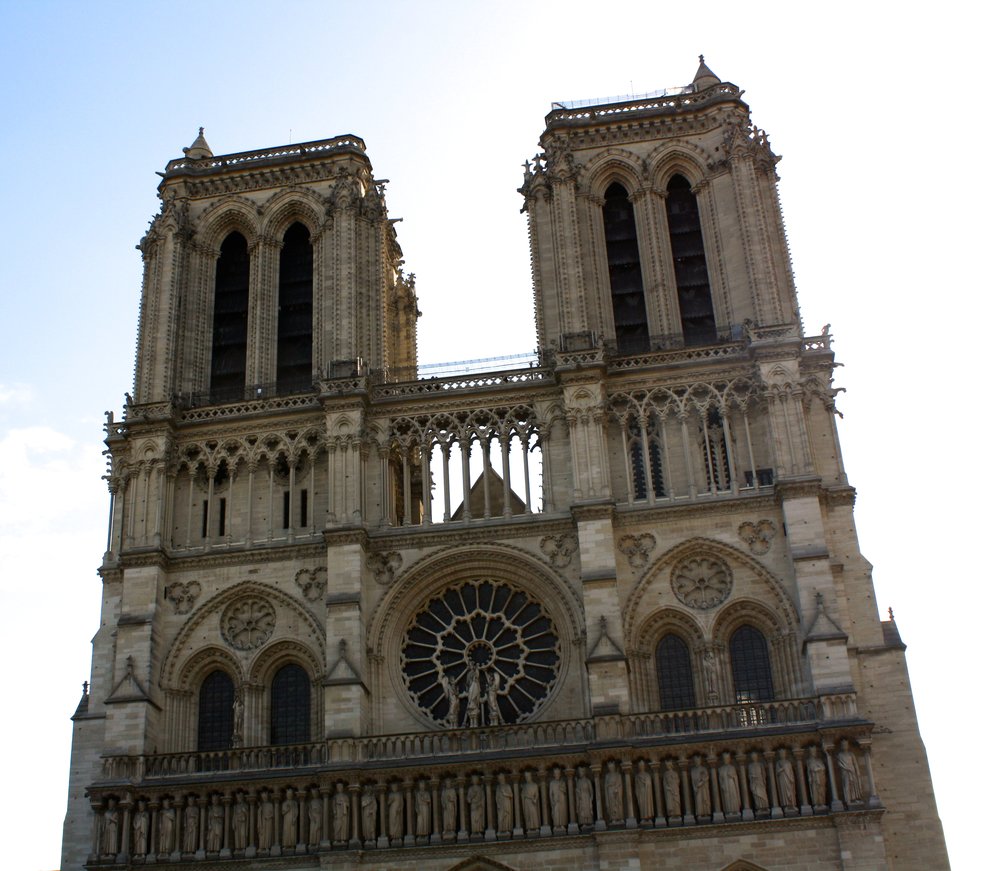 We then walked around the Saint-Germain-des-Prés area before heading back across the Seine to Chez Janou, a restaurant in Le Marais. The first time I went to Paris five years ago I spent a lot of time in these two areas so it was nice to be back!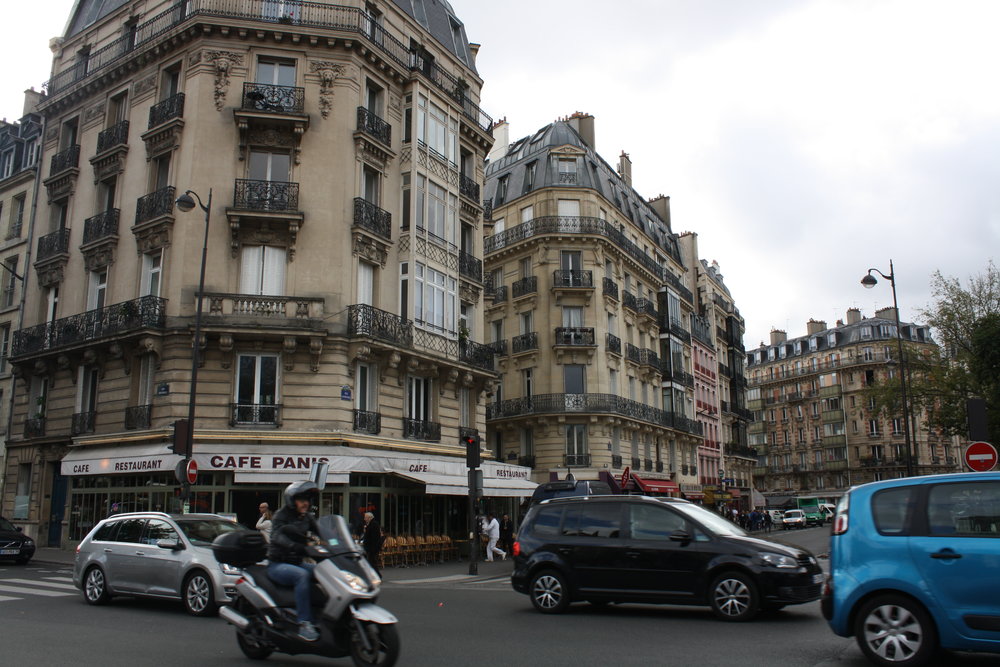 Chez Janou was a charming spot for lunch! It was a gloomy weekend but we sat outside in their heated veranda. The menu featured Provençal French food and we started with a cold ratatouille. We were more so imagining warm ratatouille like from one of our family's favorite movies, Ratatouille, but it was tasty nonetheless, and good for eating with bread. We also had a plate of mussels as a second appetizer. They came out cold (not on purpose, though, like the ratatouille), but the flavor was great. For an entrée, we split a plate of escargot pasta. It had a slightly creamy sauce and I enjoyed it, although Kiran wasn't as keen on the chewy snails.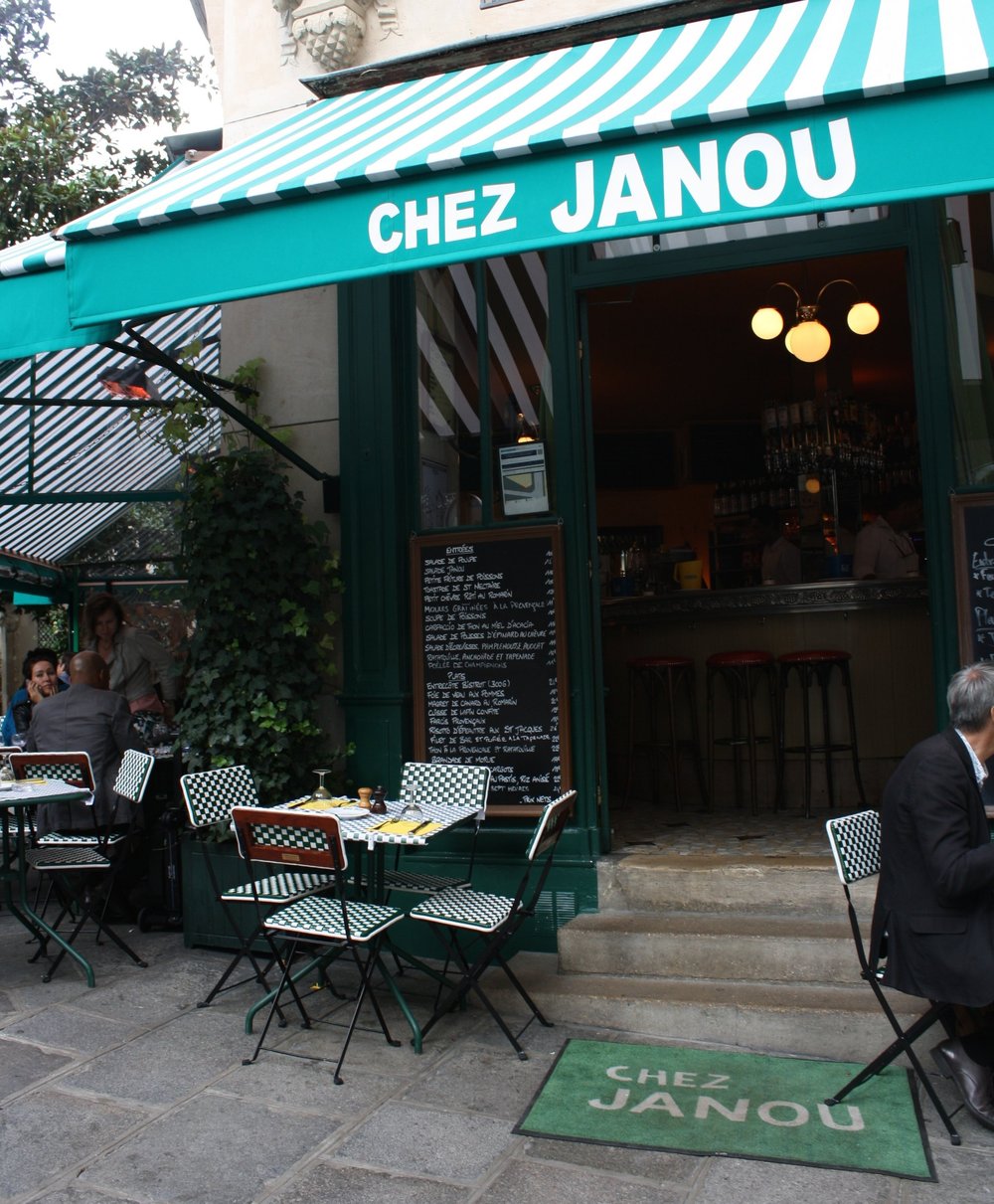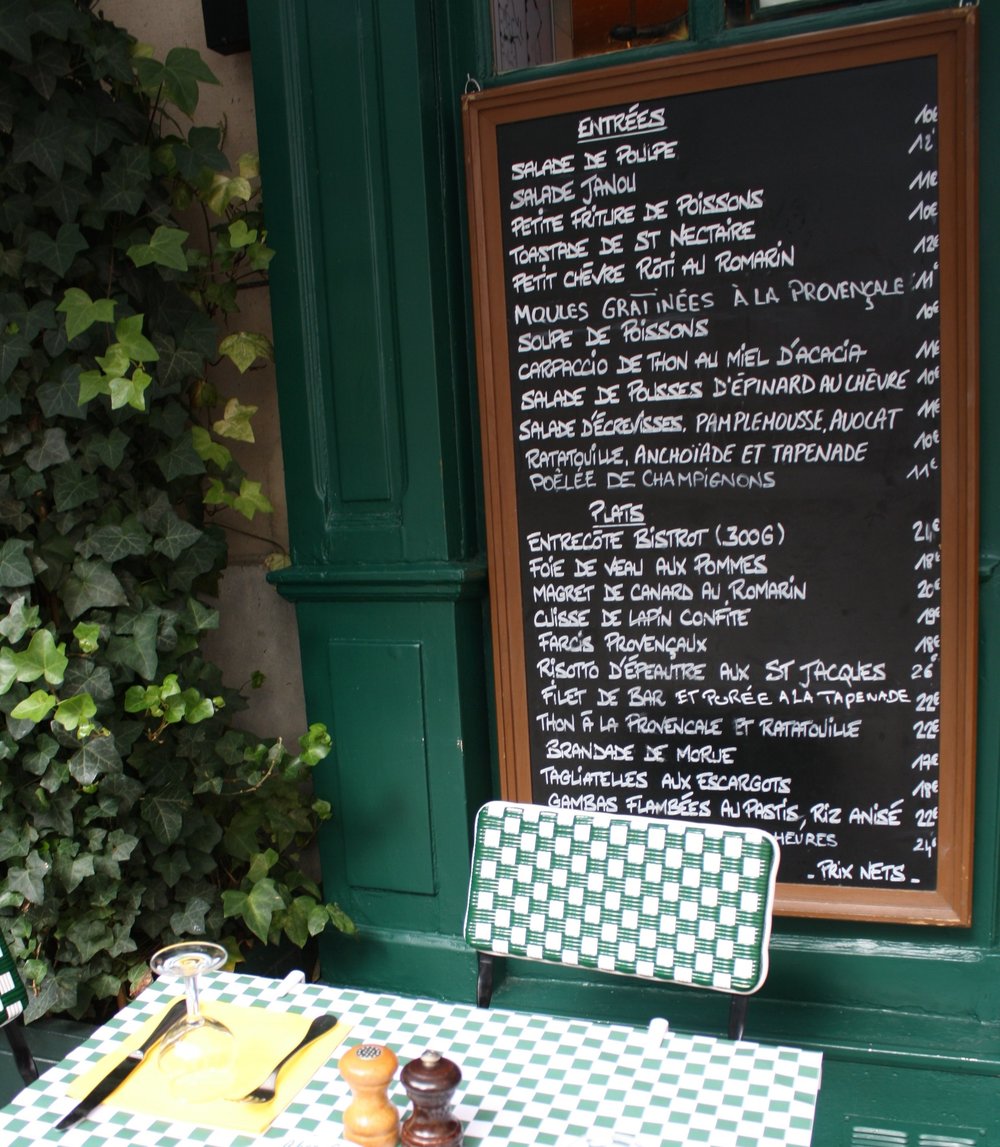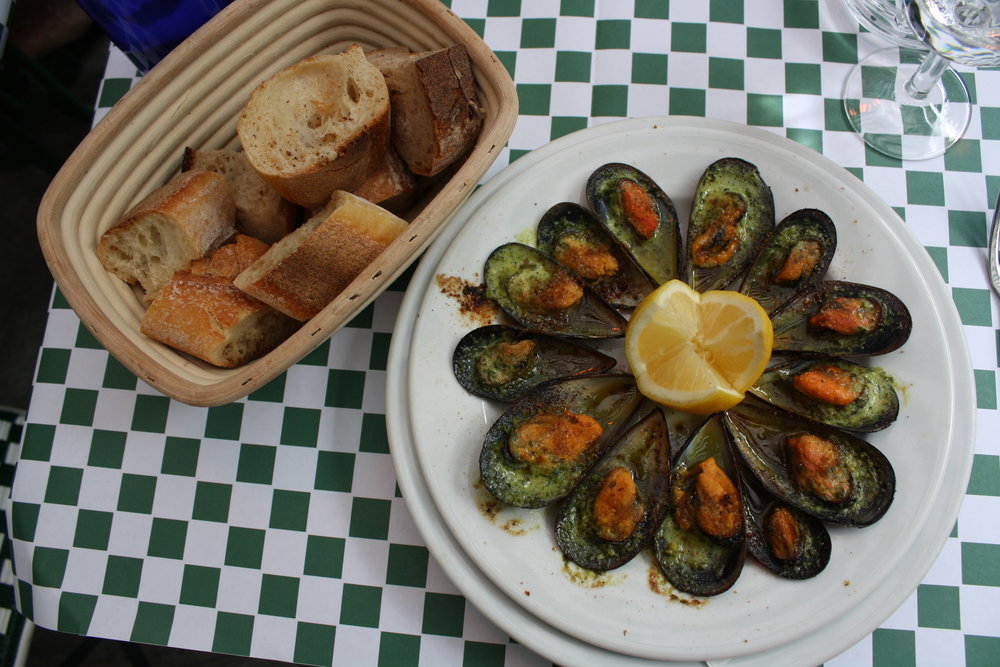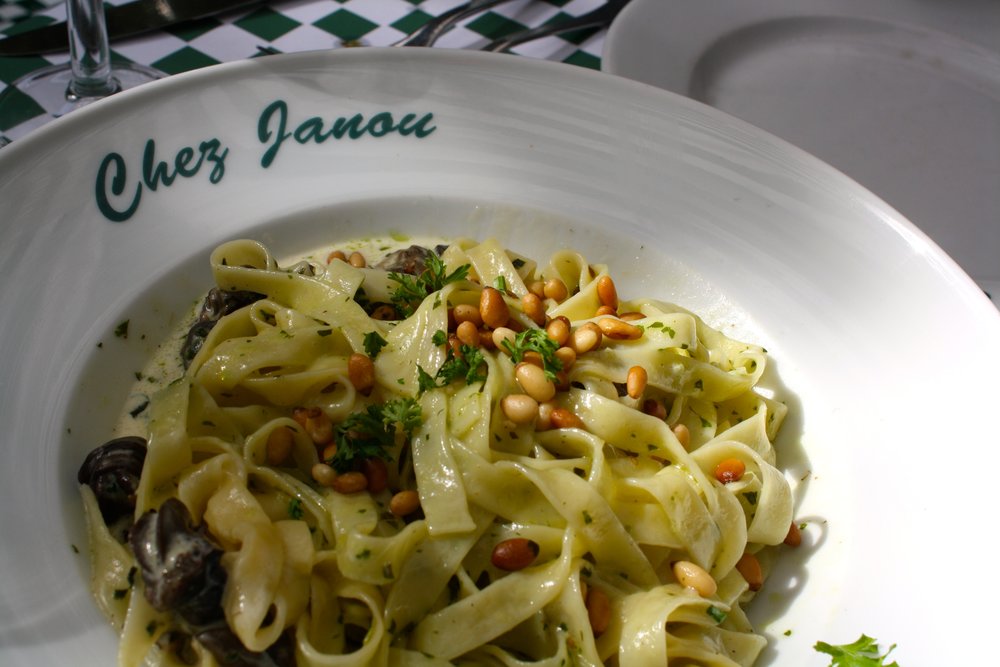 For dessert, we ordered their chocolate mousse and it was no ordinary mousse. The thick, rich substance wasn't served in a small glass or cup, but rather a vat as big as my head. We were given a huge spoon to scoop as much as we'd like to eat onto our plates and one spoonful was enough to satisfy us. I am wondering a bit about food wastage with this serving method…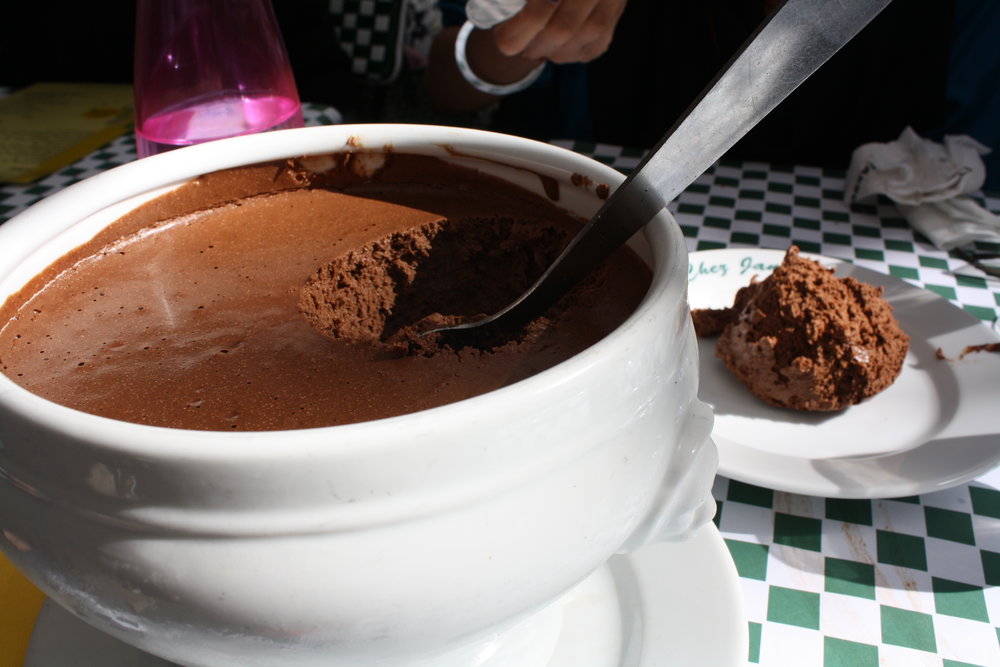 Full on chocolate and seafood, we hopped on the metro and headed to the Eiffel Tower. I remember not being very excited to see this monument for the first time five years ago but it truly is magnificent and the grandeur of la Tour Eiffel never fails to impress.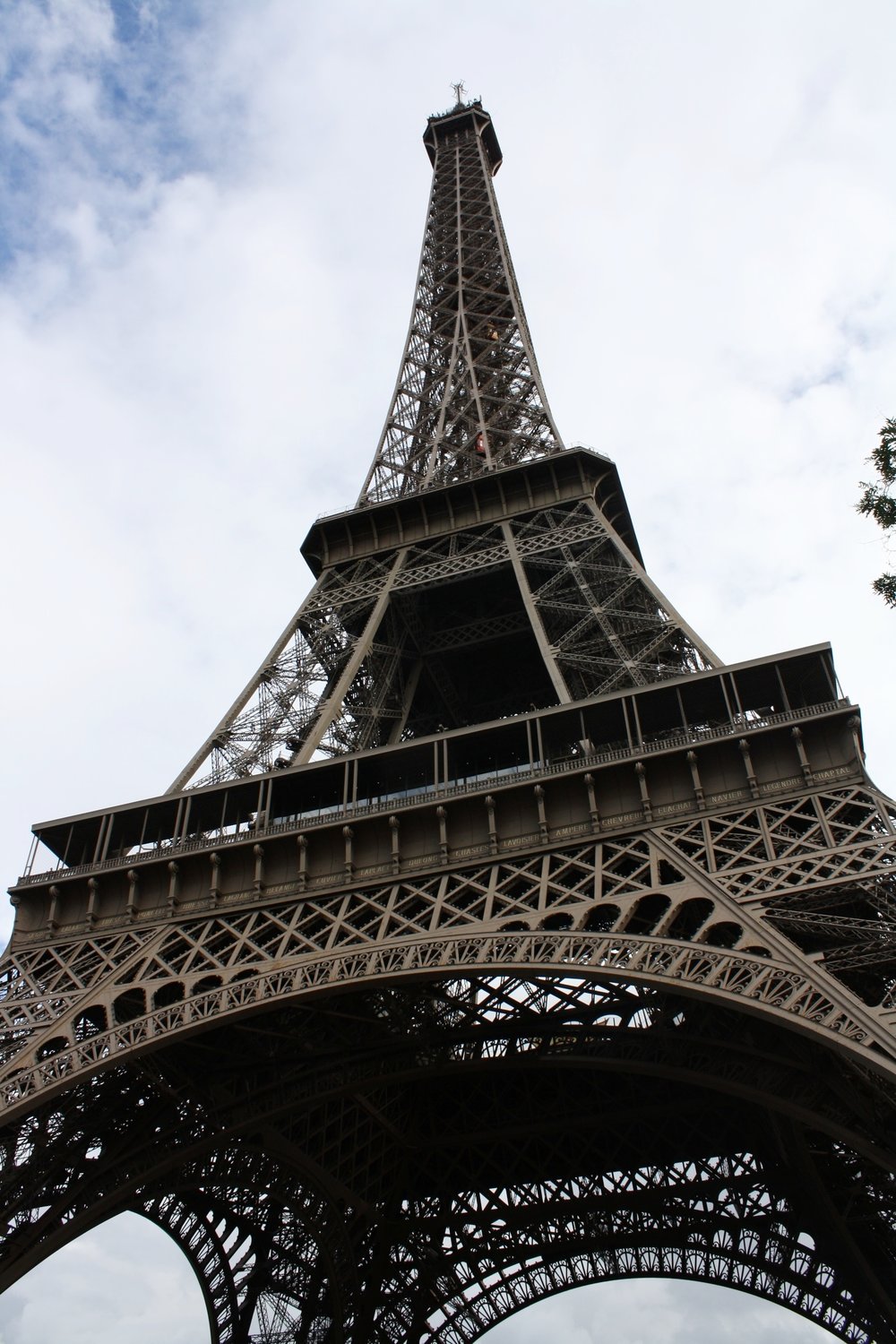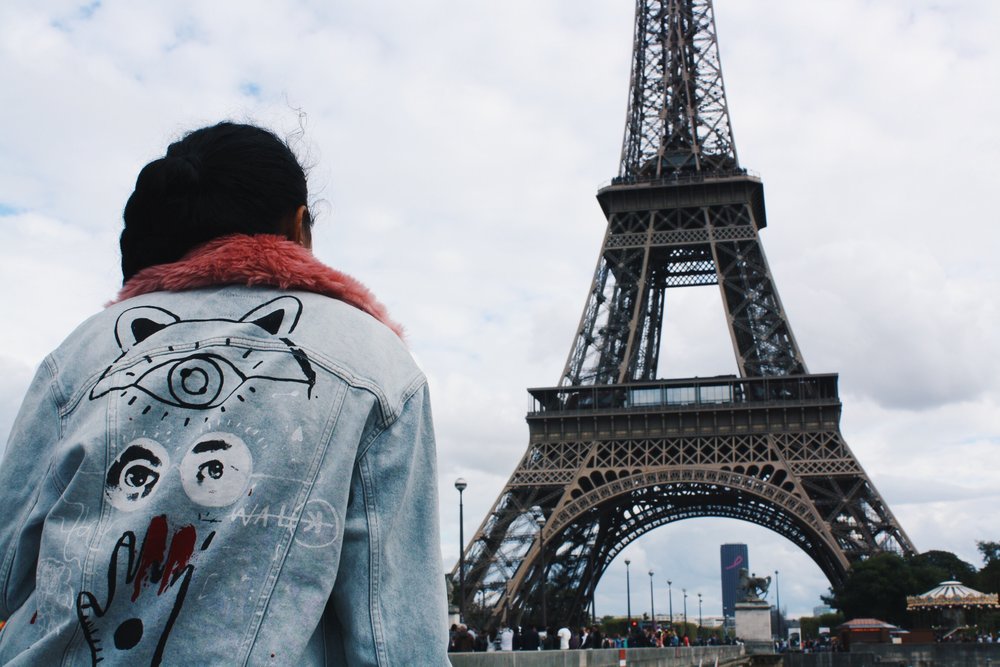 My sister and I took lots of photos at the Eiffel Tower before heading back to the hostel. My sister had to leave to get back home so we bid each other farewell (until December!) and I headed to dinner at Ferdi. Ferdi was another Kim K. recommendation, as she raved about their cheeseburgers and churros on an episode of KUWTK. I don't eat cheeseburgers, but I do love churros so I was excited to dine here.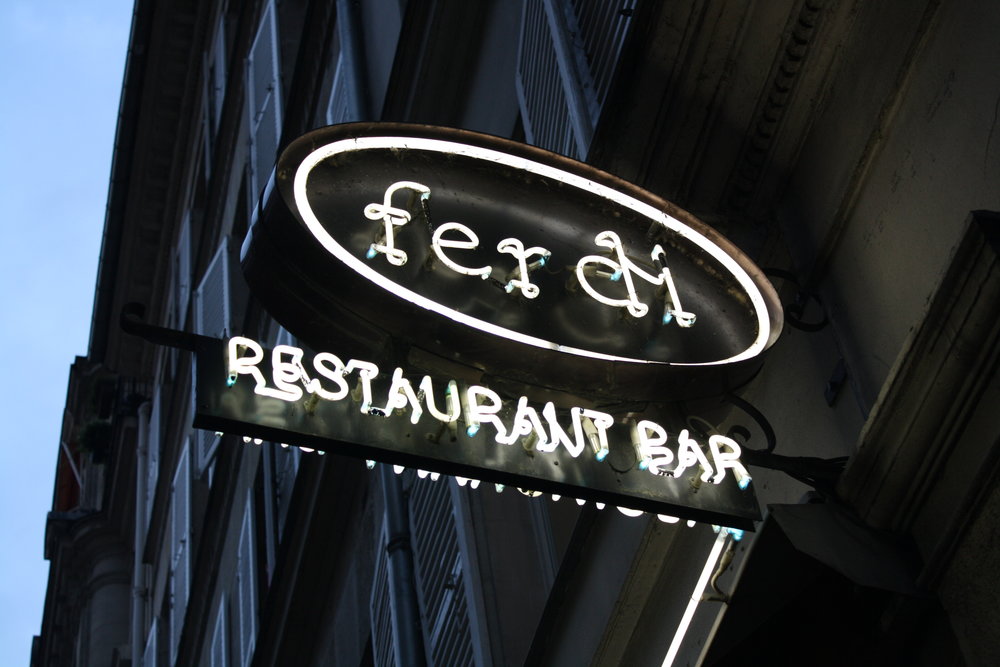 Ferdi's menu was fairly extensive (from burgers and fajitas to stir-frys and tuna tartare), which made it hard to discern what would be good and what would taste like garbage. The waiter recommended the macaroni to me, so I ate it and it was fine. I mean, it's just macaroni, nothing to phone home about (although I did actually take advantage of the restaurant's free WIFI to call my mom and chit-chat for a bit before my food came).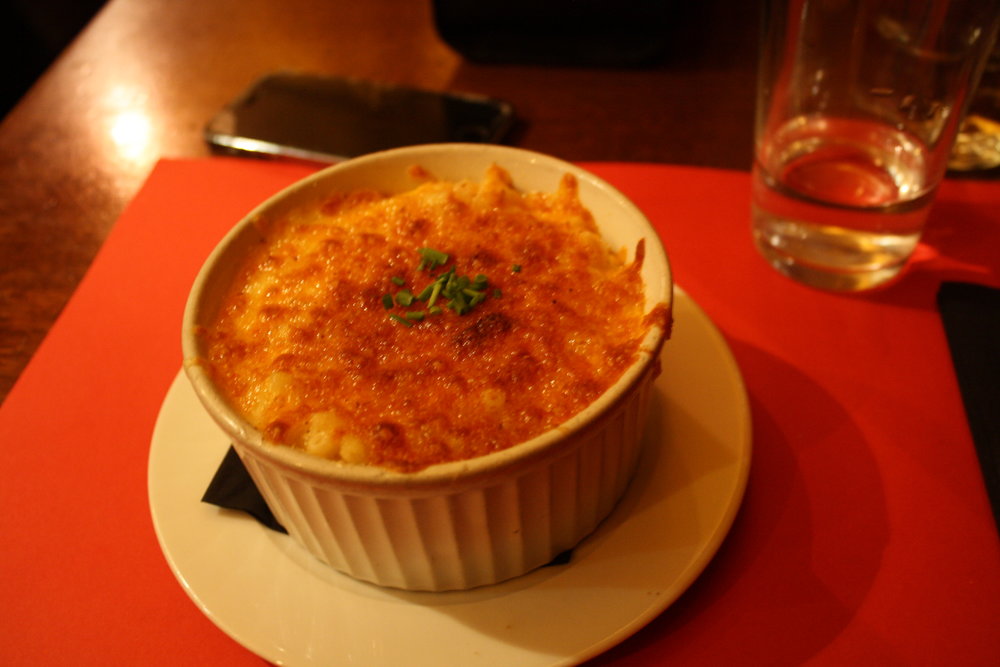 The churros at Ferdi come with a few options for sauce and the waiter told me that nutella was the best option. This time, his recommendation did not disappoint one bit. Nutella on its own is amazing but when combined with Ferdis' soft, doughy churros, it was next-level! Churros are a Spanish food and I only ate them twice in Spain because I found them to be too thin and crispy and the dipping chocolate to be watery, flavorless, and, frankly, cheap tasting. Ferdi on the other hand knocked it out the park! Thanks again, Kim!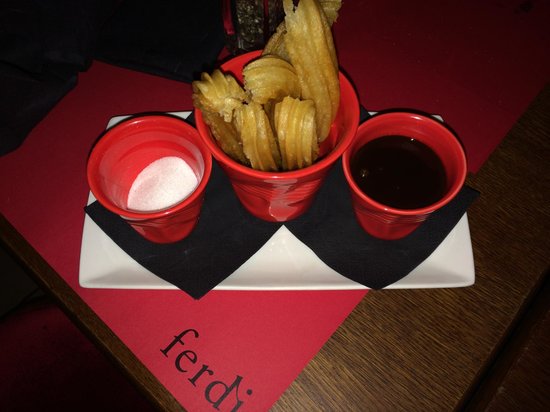 Photo courtesy: tripadvisor.com … unfortunately, my own photo was a bit blurry!
After dinner, I walked back to the hostel for another cold night of light sleep, thus ending day number two in Paris.
---
Read about Day 1 in Paris here
Read about Day 3 in Paris here