With less than 24 hours left in Barcelona, my dad and I had to visit Park Güell! We woke up around 6:30am and made it to the park a little bit before 8am. Very few other people were there, so we got to take a really peaceful stroll around. Also, I've heard that taking pictures on the bench at the top of the park usually requires some elbowing of fellow tourists, but our early morning visit time made taking pictures fairly easy! For these reasons, I highly recommend that you get into Park Güell before 8am. Even if you are there at 7:59am, it's free and you can stay as long as you want. We left after 8am and it was starting to get busy so I'm so glad we saved the money and got this site out of the way!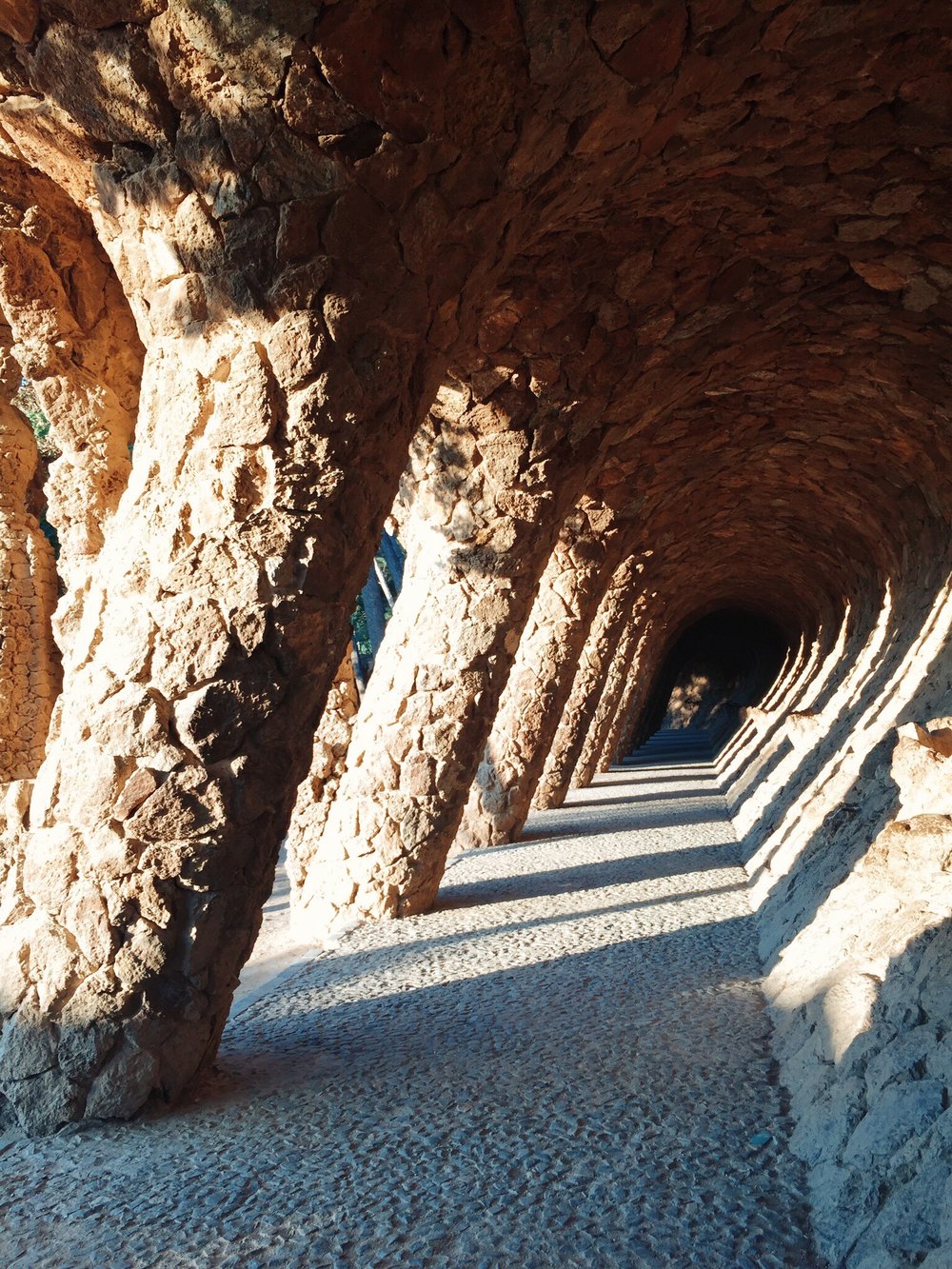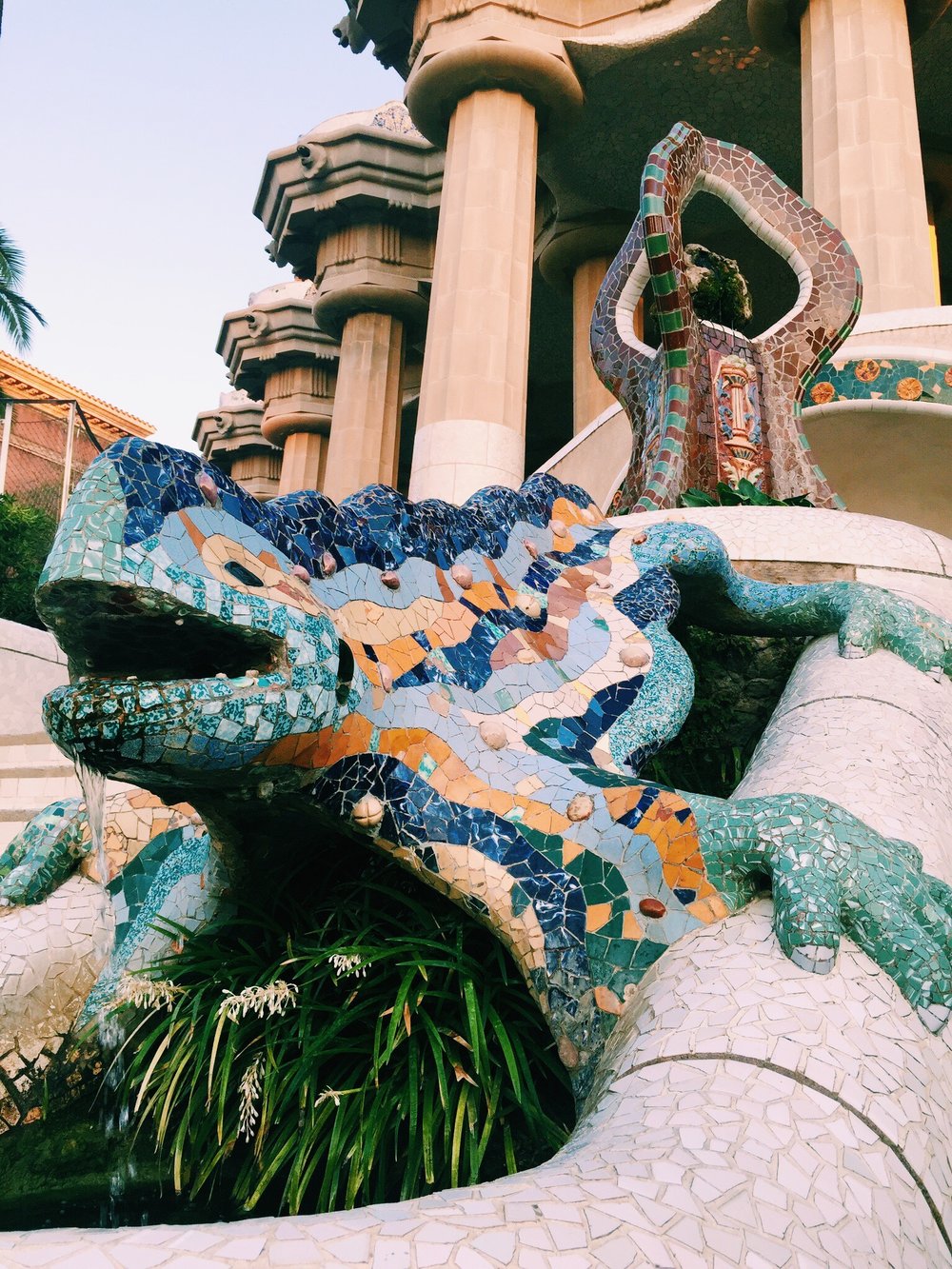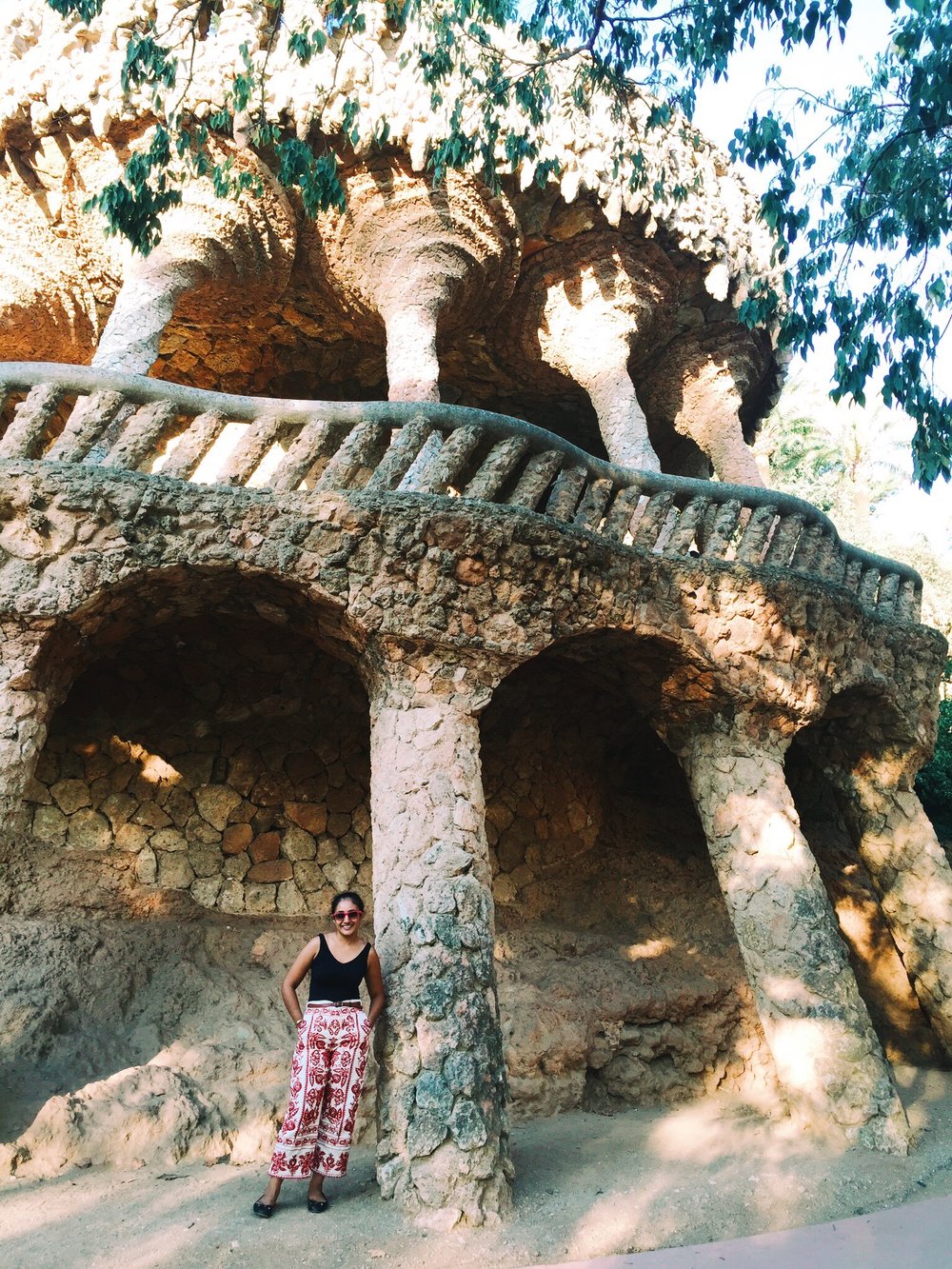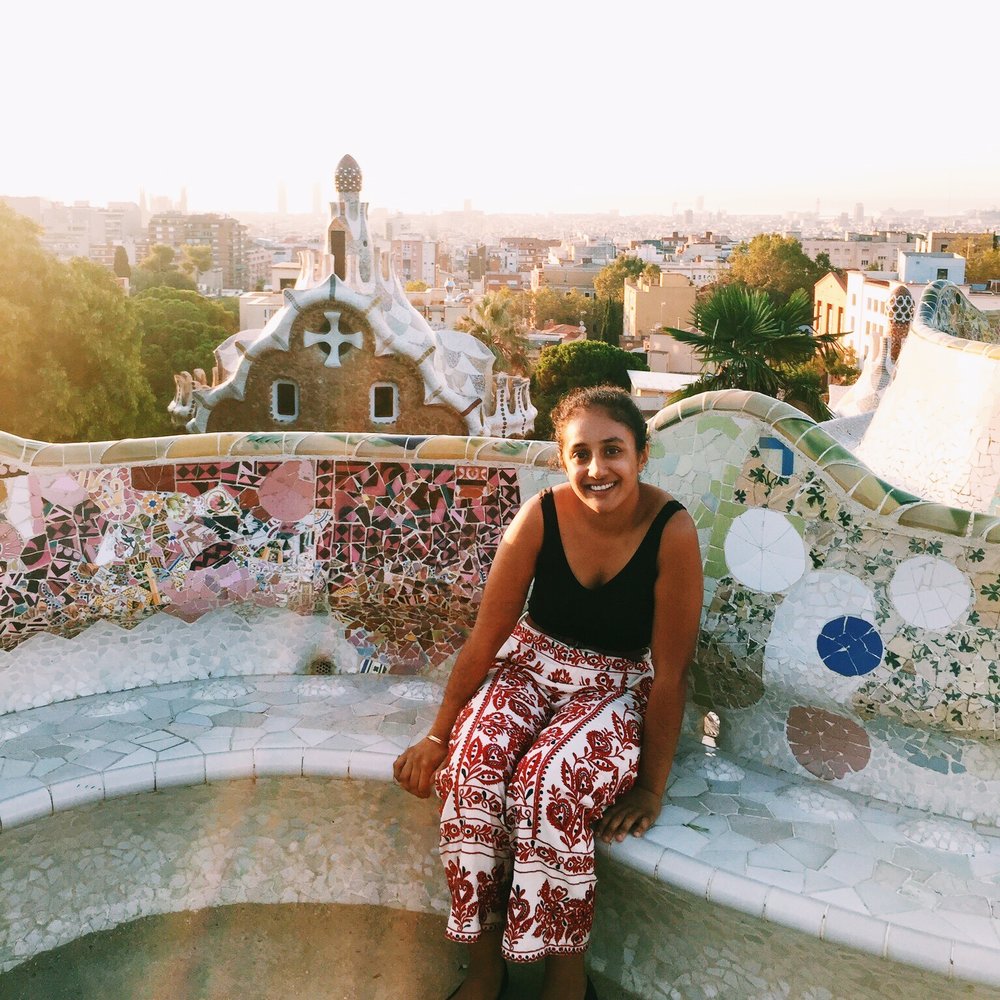 Taking advantage of the beautiful morning light!
Next, we taxi'ed over to Flax & Kale! I highly recommend this restaurant if you are in Barcelona! From the food and drinks to the décor and ambiance, it has such an American, health food restaurant vibe. So many of the items on the menu sounded amazing so I had such a hard time choosing what to get. I actually ordered one thing then ran back after the waitress to change my order!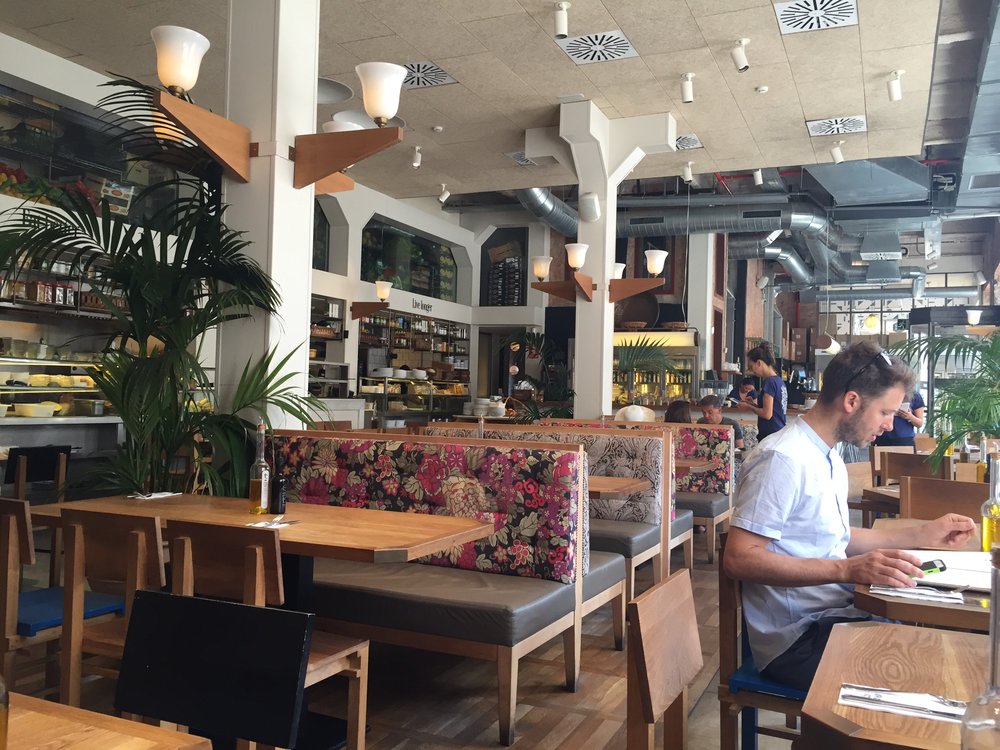 So California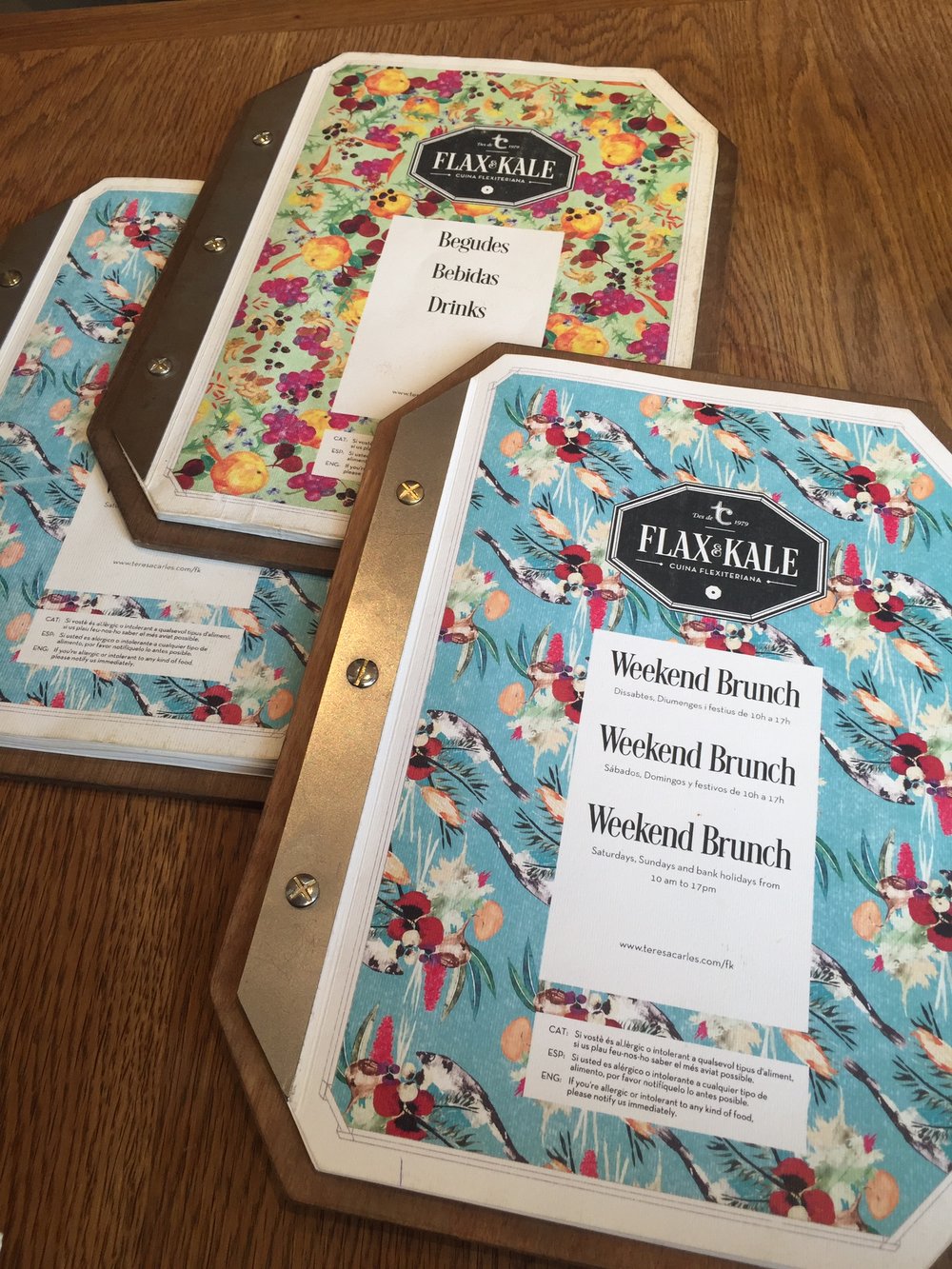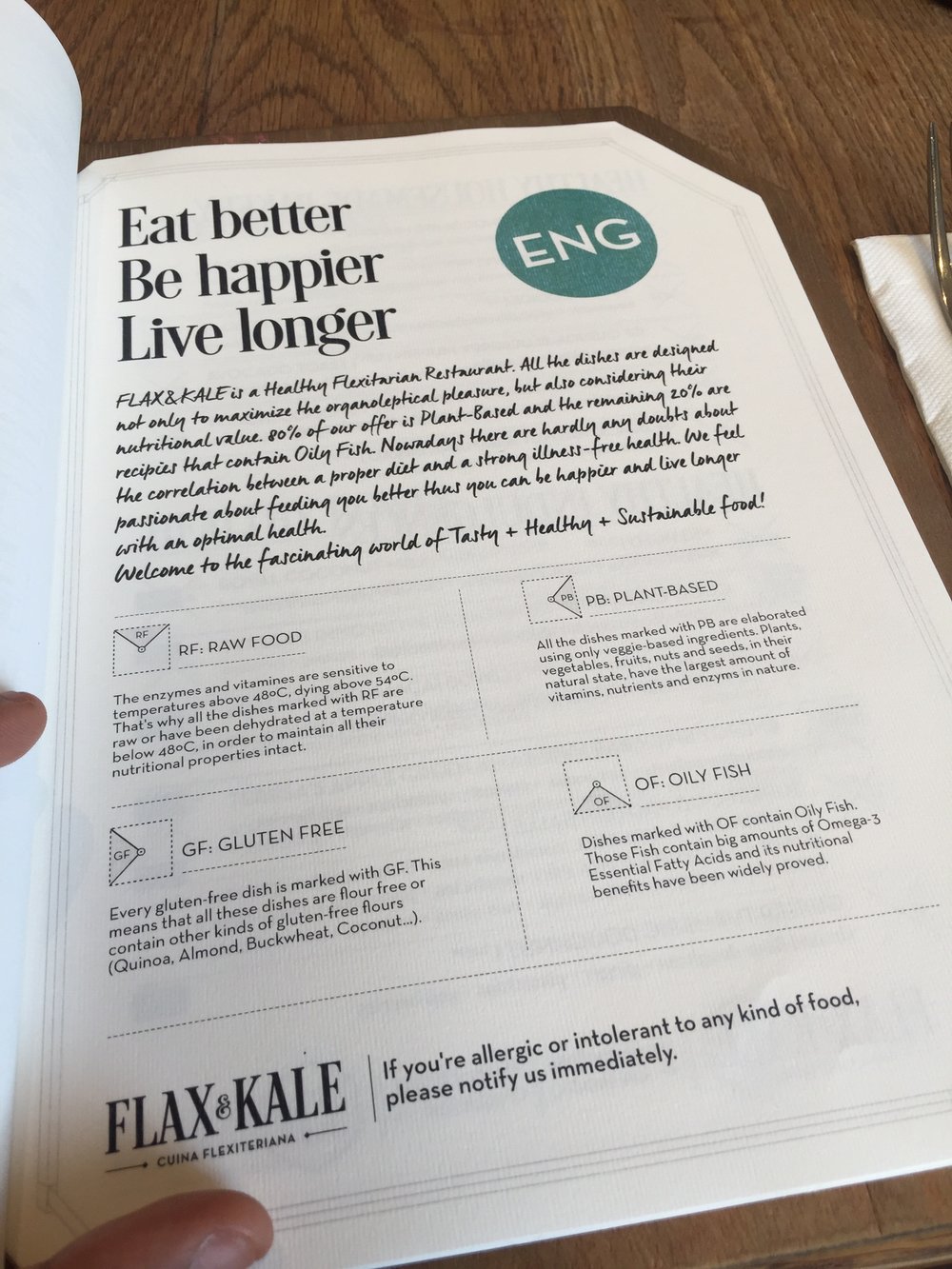 We started with a mixed berry smoothie drink. It was a little too thick and cold for my liking, and of course, there was so much of it, but my dad and I managed to finish the whole thing because we were hungry before our food came. My dad's dish, scrambled eggs with vegetables and toast, came first. He didn't like these eggs as much as those from the day before, but I really liked the scramble. In fact, I liked them more than what I ordered, which was a green smoothie bowl with lots of fruits and nuts. Funny enough, my dad liked my meal more than his but by the time mine came, he had finished his so we couldn't trade. Too bad, I know!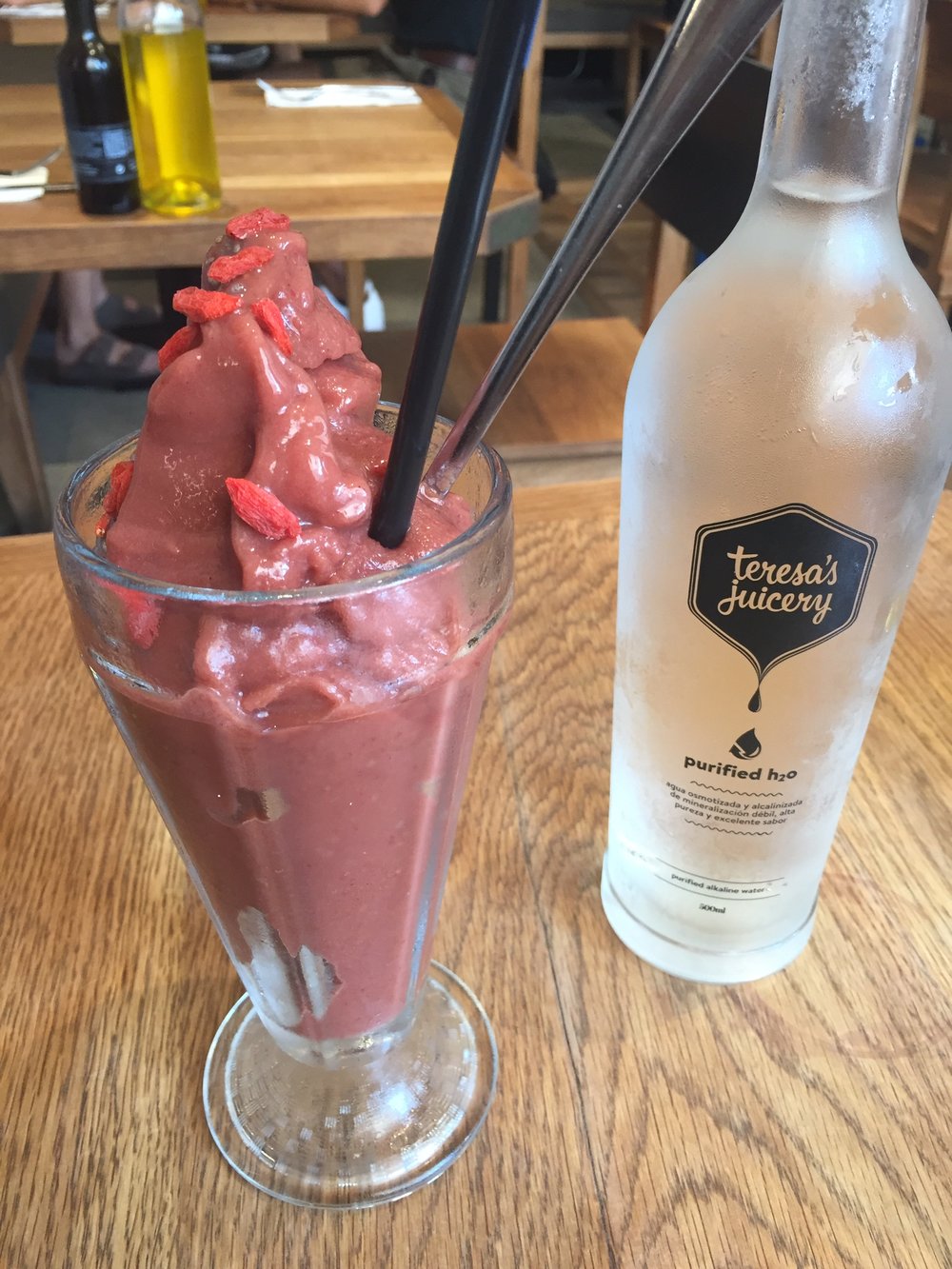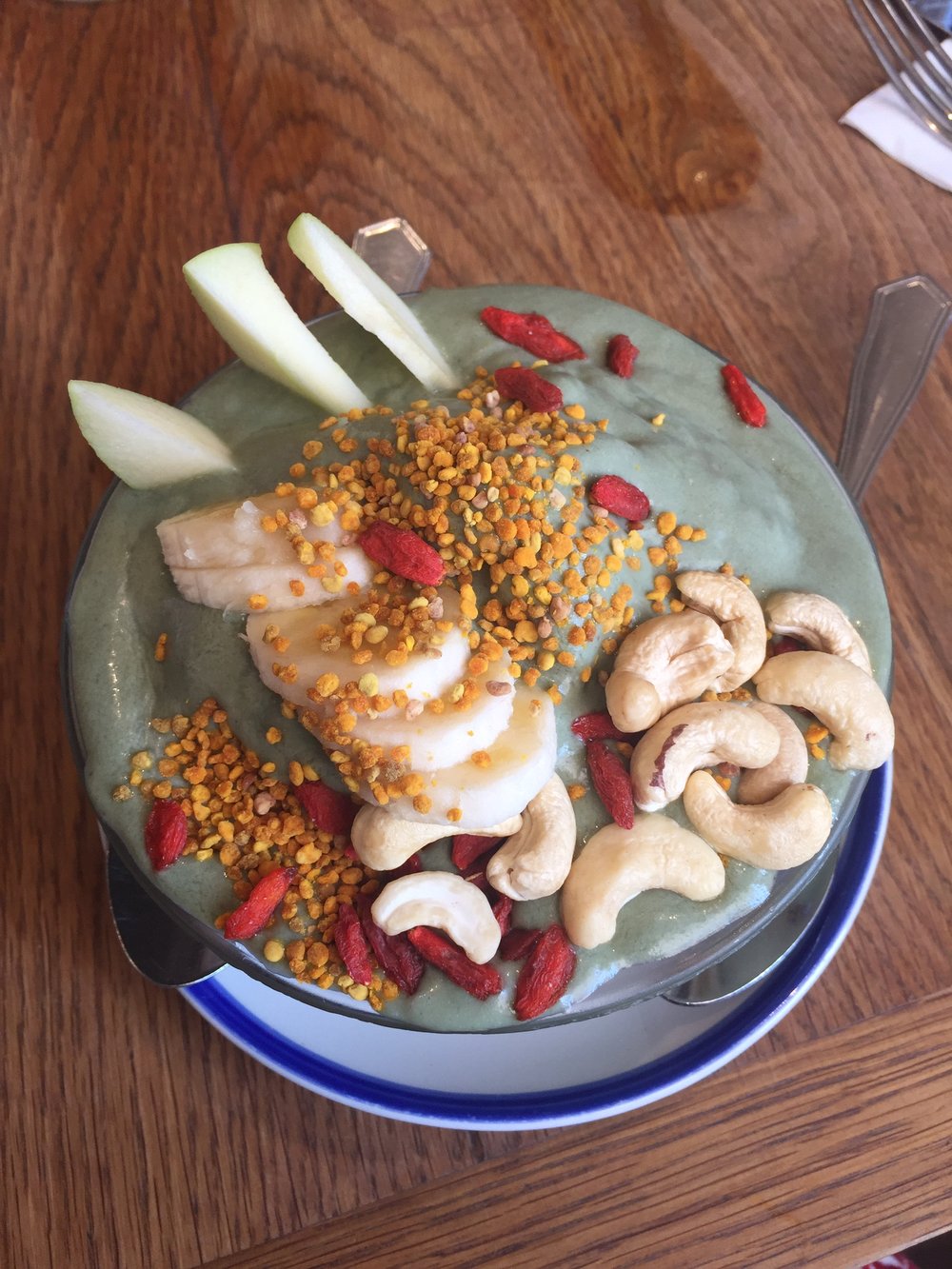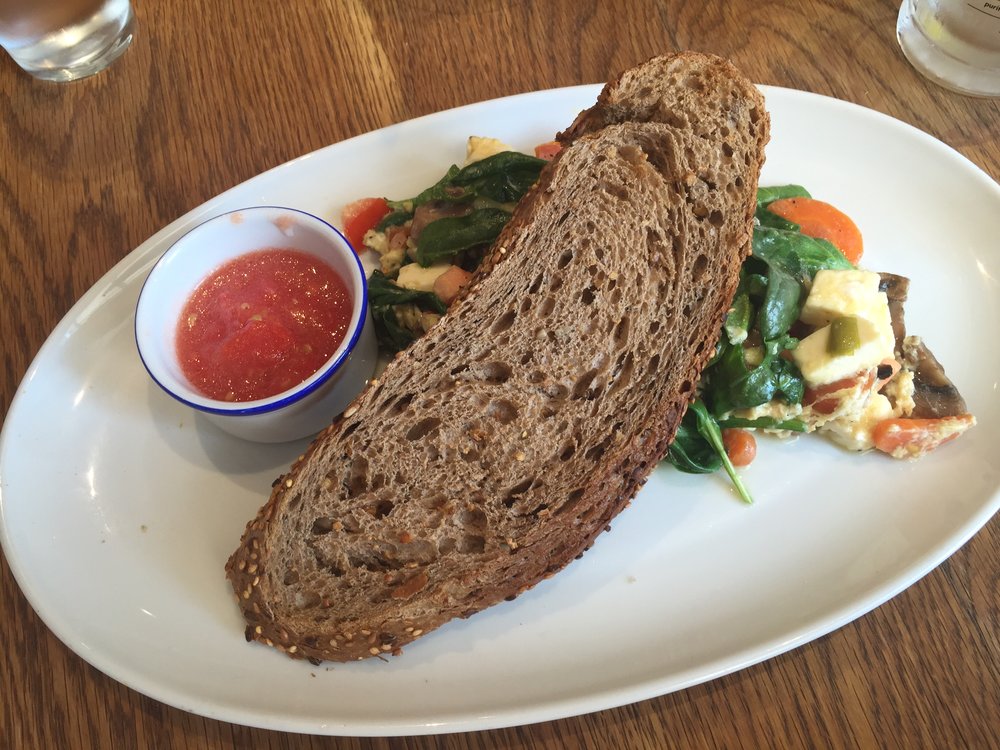 After brunch, we headed back to the hotel to check out. Then, we went back into the city to walk down La Rambla, a centrally located street popular with tourists. It actually turned out that we had walked down a street adjacent to this main road the day before. We stopped into Chök: The Chocolate Kitchen for some desserts because, honestly, my dad and I never stop eating sugar.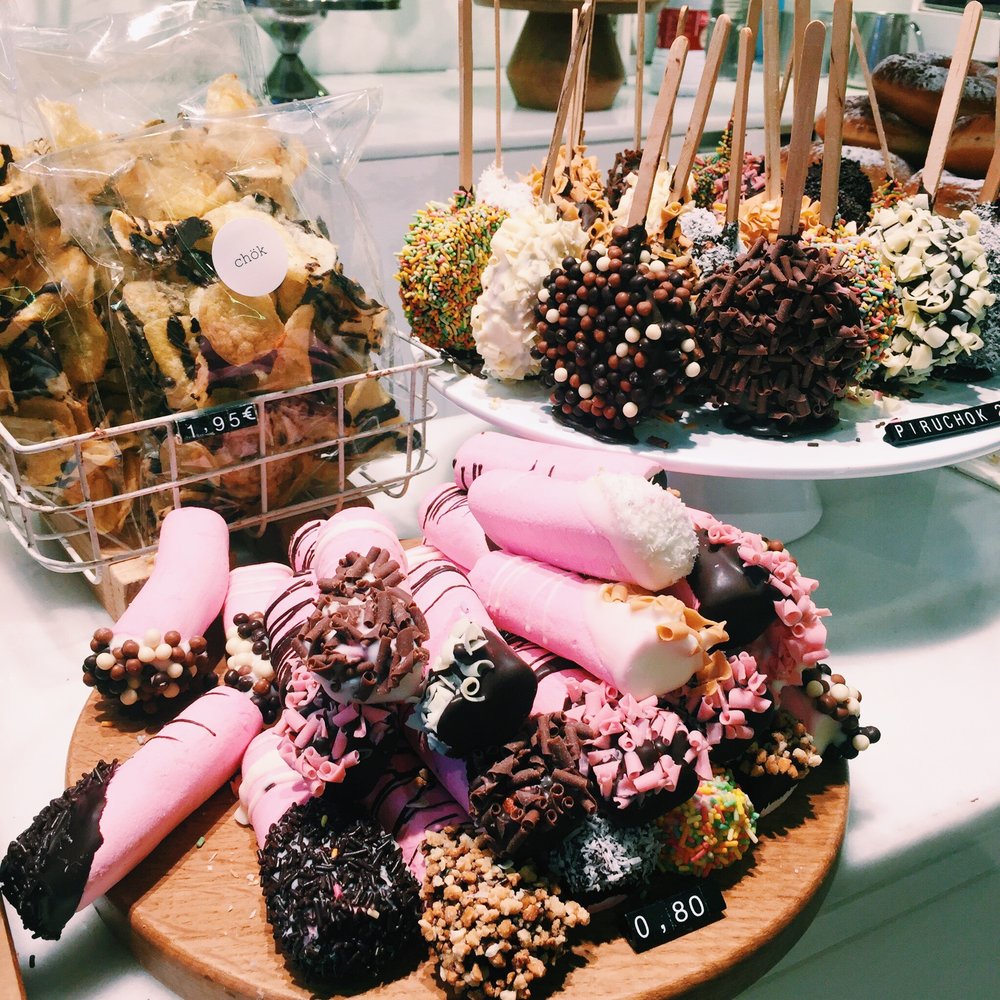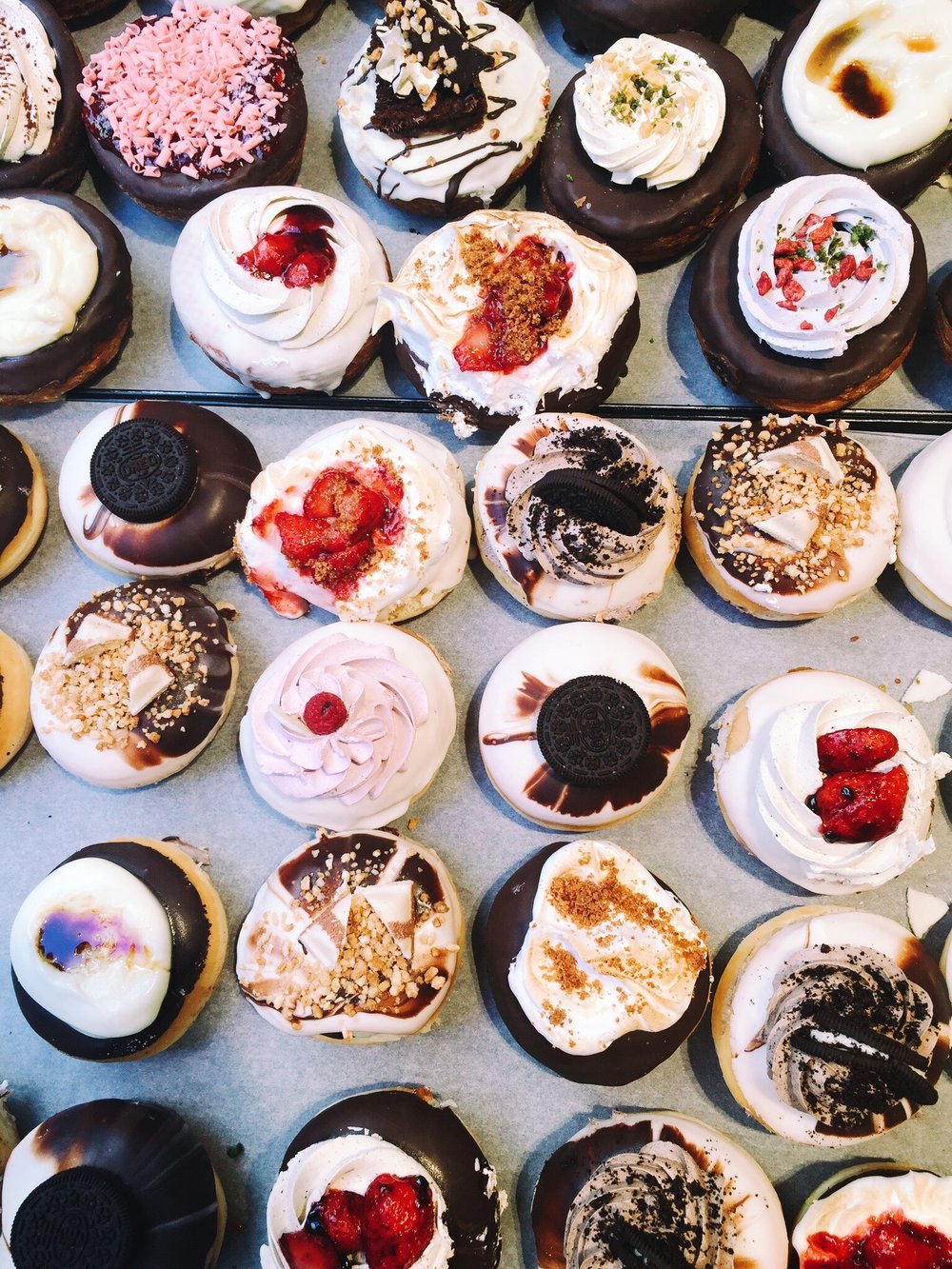 We also popped into a little electronics store for a new SD card for my camera because mine was malfunctioning (hence all the iPhone photos in these posts).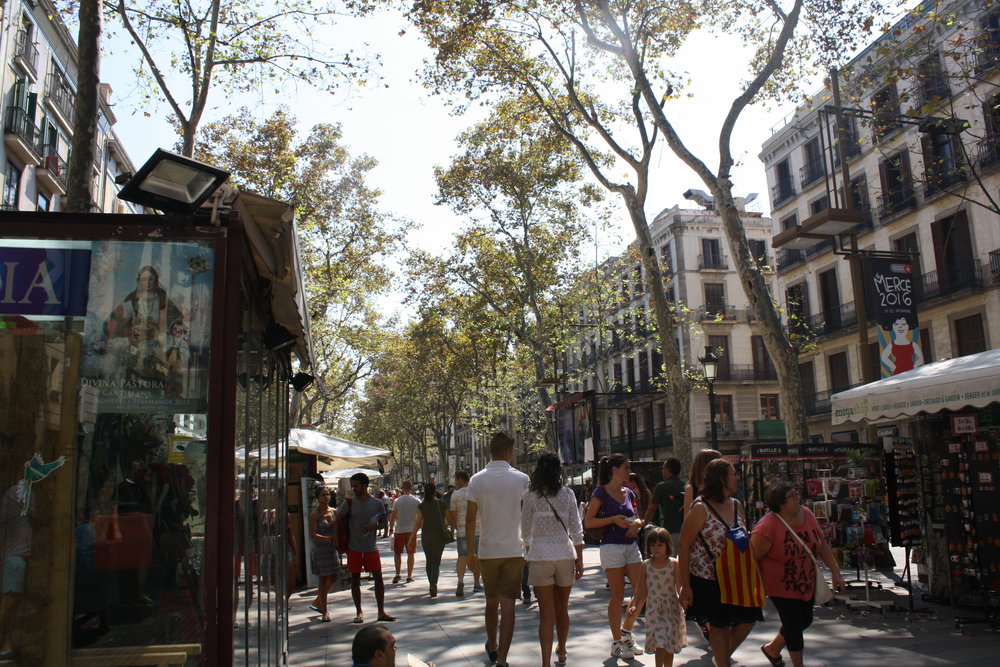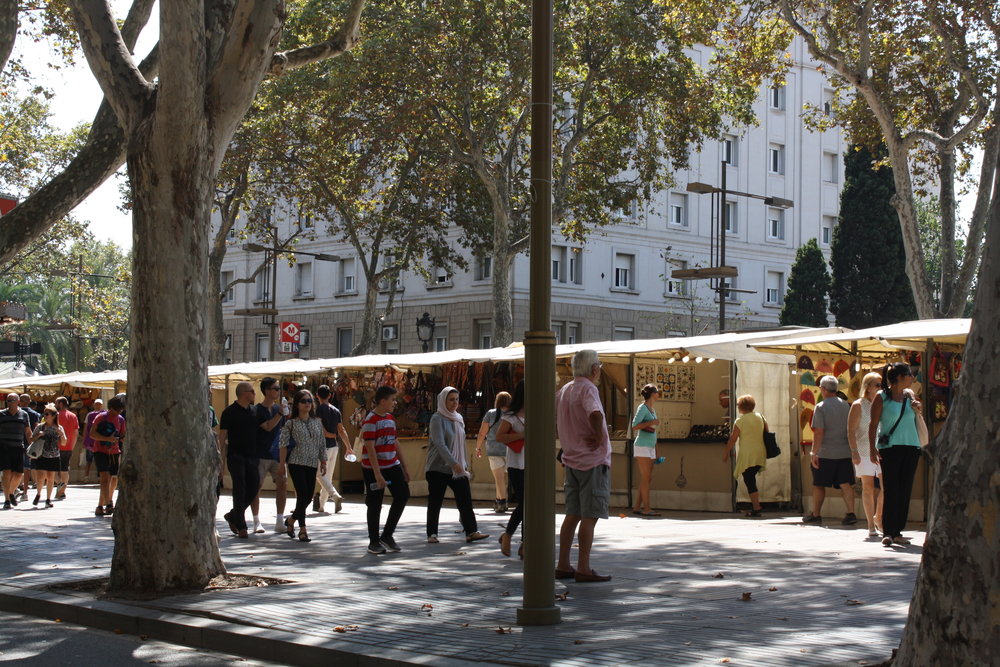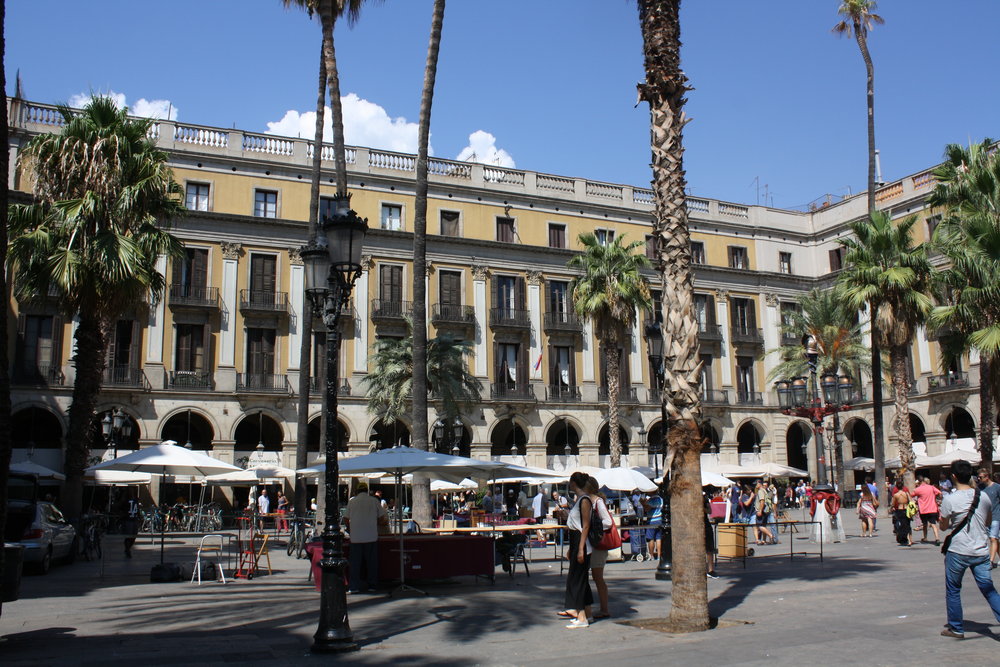 Plaça Reial
We had a few more hours to kill before our rather late train back to Madrid so my dad and I began strolling aimlessly. We ended up walking down to Barceloneta Beach again, but were able to see a lot more of the port this time around. At this point, my dad and I felt like we really knew the geography and layout of the city!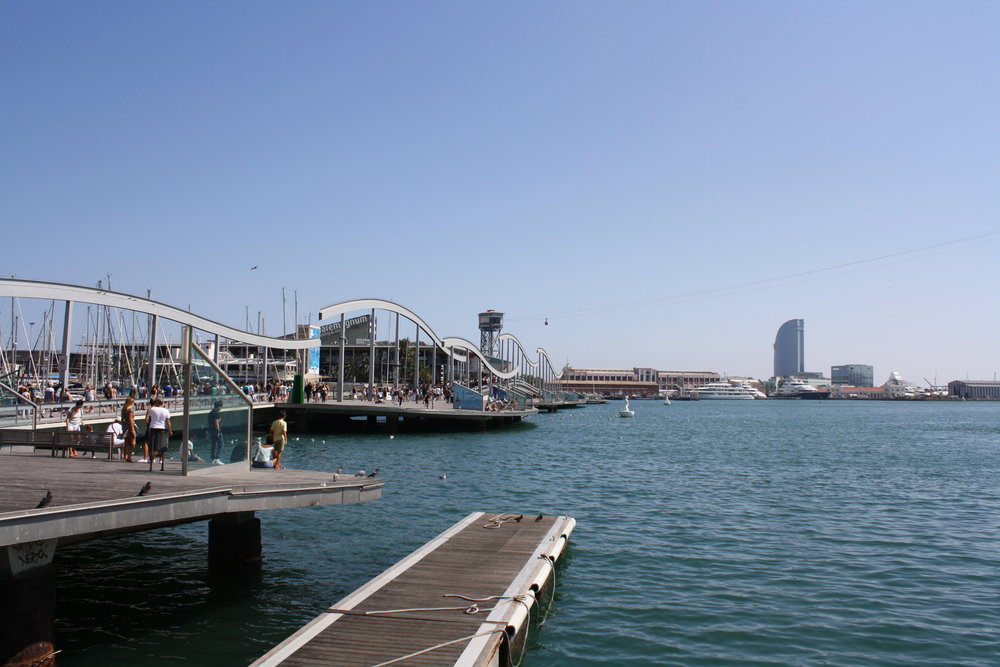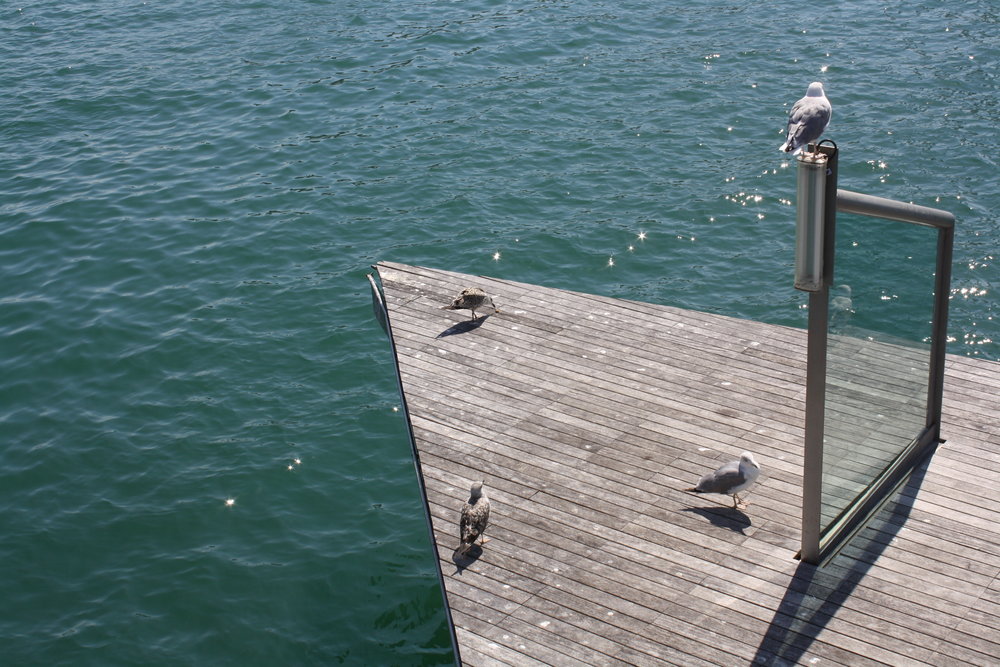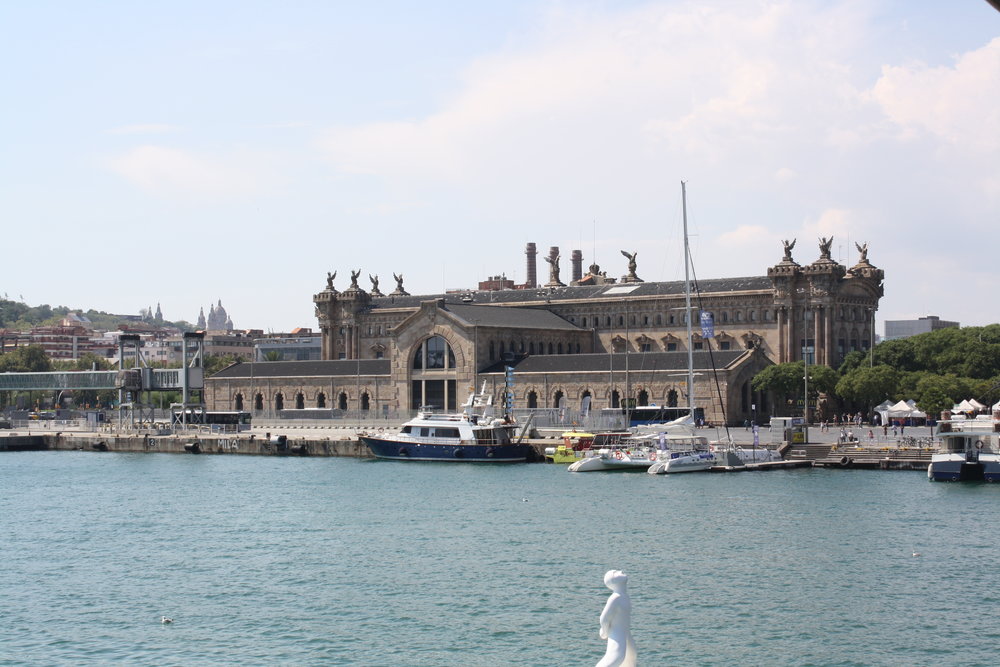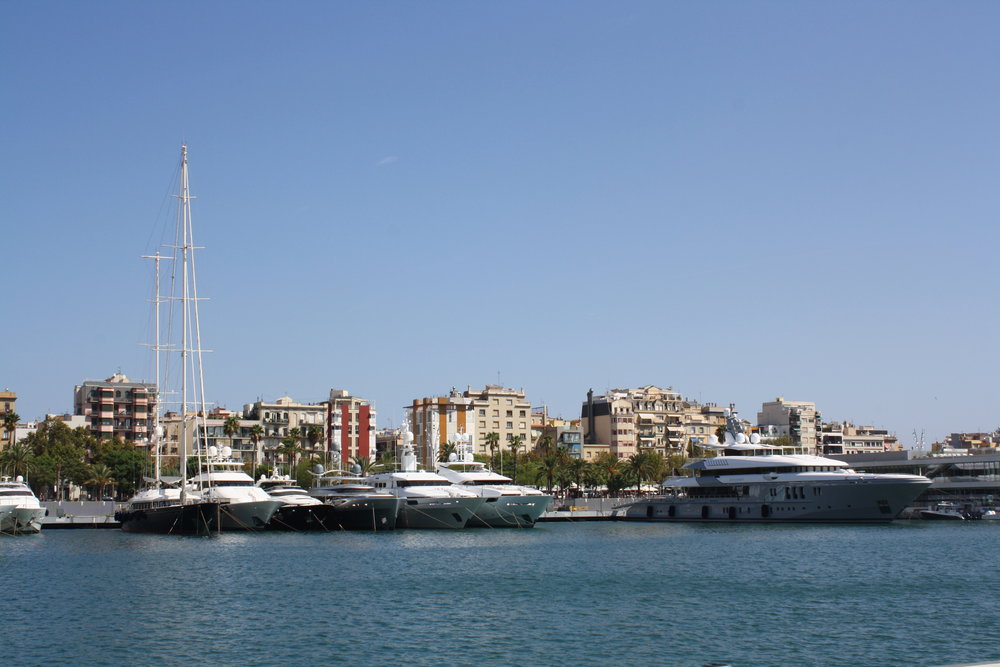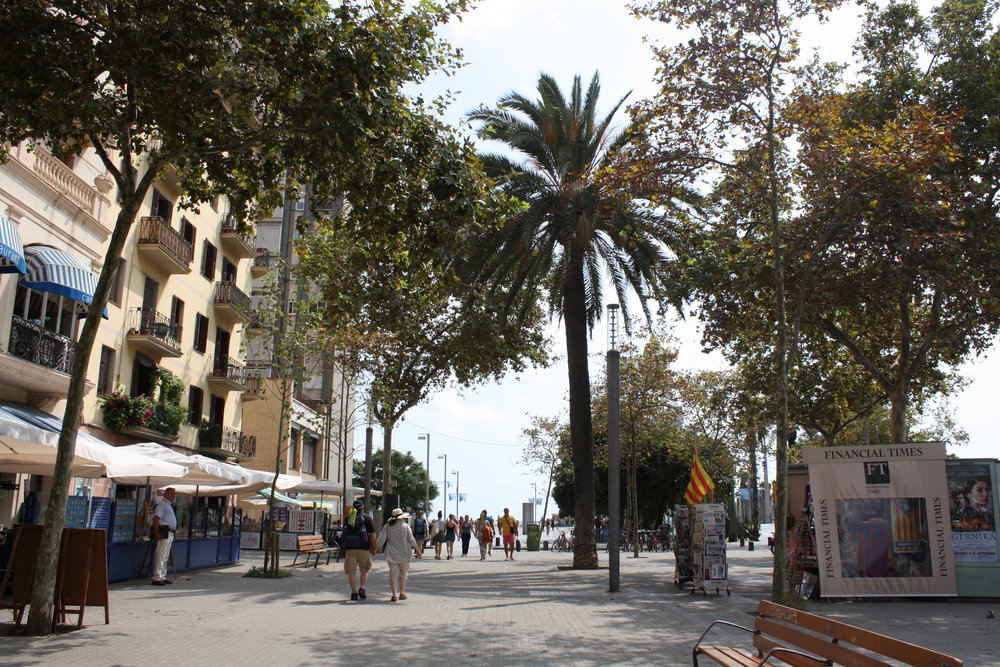 Once we got to the beach, we were hungry so we chose another random place, a more refined seafood restaurant right on the beach called El Pacifico. We started with an eggplant appetizer then got Valencian style Paella. My dad and I both enjoyed the starter, but he liked the paella more than I did. In fact, I enjoyed the paella more from the night before!
After we finished our late lunch/early dinner, my dad and I decided that since we were right next to it, we should stop back at the Ice Box for ice cream one last time. That's right, we got ice cream from the same place three days in a row. And we didn't just go in for seconds this time, but even thirds, and on the last round, the server who had been there all three days gave us one of our ice creams for free. It was so nice of her and low-key embarrassing for our ice cream-addicted selves.
The beach aka the site of our excessive ice cream consumption.
Full on seafood and sugar, my dad and I began what will now go down as the biggest struggle of our life looking for a taxi. We stood at the taxi stand on the beach alongside dozens of others trying to flag down the sparse cabs until deciding to walk further up the road and away from the beach. That worked to no avail so we headed even further away from the beach and ending up climbing up and down the streets and crossing the roads for for two hours… JUST TO FIND A TAXI! The taxi stands were completely empty and the few taxis we flagged down at red lights were either headed somewhere else to pick someone up or were making their last drives of the day. We even went into a hotel that wasn't ours to ask if they could call us a taxi, but nothing was working, until I eventually had the inspired idea to see if I could connect to a free, nearby WiFi network (we were in a fairly busy area with lots of cafes and restaurants) to get an Uber. The Uber app was not cooperating so I had the even more inspired idea to open up Google Maps and check the walking or public transport directions. Of course, it turned out that from where we had ended up in our taxi hunt, we were only now a half hour away from the hotel so we could've walked easily had I checked the directions earlier. Fortunately, there was a subway stop a few blocks away that we could take to the hotel in just 15 minutes. We jetted over to the subway and literally three stops later we were at the hotel. My dad and I had been a little intimidated by using public transport in Barcelona so we hadn't done it thus far, but the ease of this trip made us rethink the dozens of cab rides we had taken the whole weekend.
A beautiful street completely void of any taxis!
We got back to the hotel, collected our bags, and had them call us a cab to the train station. We made it to the station about 20 minutes after our scheduled train had left so we had to drop about another $200 and take the next one. We actually ended up almost missing that one too, because we were waiting at the wrong gate, but about 10 minutes before our train was meant to leave I asked someone else waiting near us if the train was going to Madrid and they said no. So, we rushed to the correct gate and made it onto the 8pm train with little time to spare. Once we got to Madrid at 11:10pm, we took a taxi back to my house family's suburb and I said goodbye to my dad for the next three months!
Overall, it was a great weekend. There are countless sights in Barcelona and fortunately, there's still so much more to see so I could so imagine another jam-packed trip back there soon. Lastly, and I think most importantly, I loved the vibe of the city. I said it in my first Barcelona post, but there were so many different languages being spoken, so many more races of people than I had seen thus far in Madrid, and lots of stylish, young people who looked like they were simply enjoying life in beautiful, sunny Barca! This city is definitely one for young and old people alike and I can't wait to go back!
---
Ever been to Barcelona? Or do you want to go? Let's chat in the comments! Be sure to check out my other posts about Barcelona and get ready for more stories and photos from my travels! Also, sorry about the questionable photo quality and lack of photos for some things! I was having some unfortunate technological issues in Barcelona.